How To Keep Your Business Going - Use Lockdown To Breathe, Think & Focus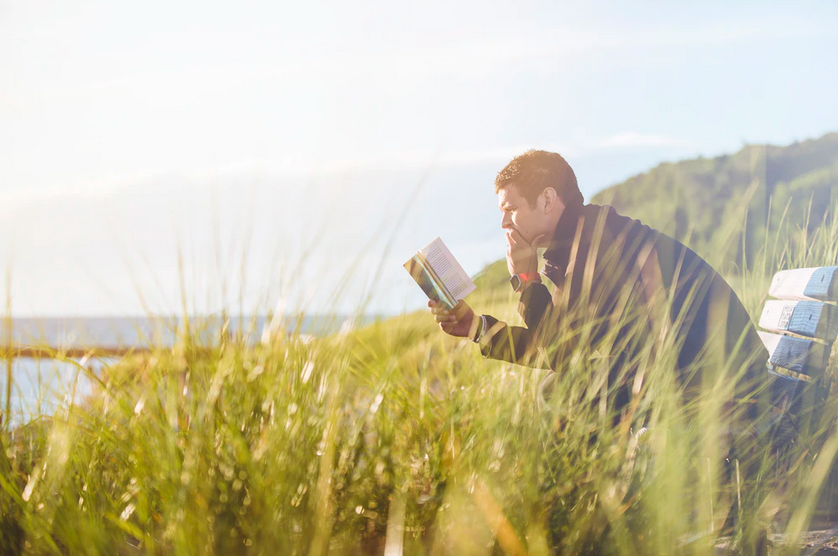 Greetings from the team at JDR! It's been a hectic couple of weeks in the aftermath of the Coronavirus outbreak, and we've had to make some rapid changes to the way we work. All of our team are working remotely, and we're anticipating even more changes in the coming weeks. You've probably had to do the same in your own business, so we're all in the same boat.

It makes us miss the days of the relentless Brexit updates!

The Current Situation
Many workplaces across the country have had to close their doors for now after the UK went into lockdown on Sunday night. We're lucky to be a digital marketing agency – we simply had to shift to the home office. But there are obstacles and we're navigating them as they crop up.
We're all feeling a bit apprehensive over what happens next. We've seen a few comparisons to what happened during the 2008 financial crash - the level of uncertainty is a bit too close to home for some of us! That uncomfortable feeling of familiarity is understandable.

But there are two ways to react to what's going on at the moment...

Positive vs Negative
Panic confuses everything. Those who panic lose sight of their goals, focus on the wrong things, and ultimately get blocked by their own fear - see our blog article on the problem with fear.

Keeping a calm head, on the other hand, allows you to stay on track as best as you can. Not everything is under our control but we can focus on the things that we CAN control. Check out our blog post on our MD David Roberts's book club recommendation that will help you keep everything in perspective.

For now, all we can do is carry on with what is within our reach.

So, Now What?
So if you're struggling to look ahead and stay optimistic, here are our recommendations in keeping a positive outlook:

1. Limit Your Social Media Time
Social media is great, and we love it in a marketing capacity - but our personal timelines can get chaotic at times. If you log onto Facebook and you're greeted by ten posts about Coronavirus and lockdown, you won't be able to think of anything else, even when your work day is over and you're trying to switch off. Lockdown and spending all day indoors means far more people on social media, which has its upsides - but also means the louder voices get even louder. Keep your social media use within an hour's window per day.

2. Keep In Touch
Not on social media, but send a WhatsApp message or arrange to FaceTime with your friends and family. Send funny memes, spread 2020's good news (Summer is on the way, if the last few days' sunshine has been anything to go by!), and appreciate the positive texts you get. Every little helps.

3. Plan, Plan, Plan!
When we do come out of this – which we will – people will be eager to get on with their lives. Use this current period of "downtime" to reflect and plan for that, so you are ready to jump into action when this is all over.
With more time to reflect now, this is the time to really put your offer under scrutiny. Are you really selling yourself in the best way? Is there anything you missed? Might there even be a hidden customer base out there that you haven't identified yet?
Take a look at Breathing Space Yoga Studio
This small but impressive business has been open for less than a year, but they've managed to transform to a complete online offering within a very short space of time. Think about the restaurants who diversified overnight and switched to a delivery or takeaway service and are able to keep working even under lockdown.
Many people have changed to a fully online offering very quickly in the last week – can you, too?

5. Work Out What You Can Take Away From This
For example, many businesses don't normally operate from the home office, but the last couple of weeks have shown that they can – when there's a will, there's a way. Many people find themselves unable to do something until they have no other choice – but businesses up and down the country have pulled off a complete move to remote working in less than a few days! When we come out of this, could remote working be something you keep in place? Use this time to strengthen your business model, re-examine your "normal" way of working, and see if this experience showed you a different way of doing business to stick with going forward.

6. Grab A Cuppa
When all else fails, give yourself a break from it all and settle down with a tea or coffee.
Keep On Keeping On
At JDR, we are all set up to continue working throughout this outbreak, supporting businesses across the country and beyond. We could have reacted with fear - but then we wouldn't have been able to carry on supporting our clients!

Strong marketing presence is essential right now. People have a lot more time on their hands so they will be online - a lot! Just ask any of us who used to go out in the evenings and weekends – now that we can't, we've suddenly got all this time on our hand. What better way to spend this time than by searching all the things that we've been meaning to sort out but just haven't had a chance to!

Yep - just like we know you were doing before stumbling across this article! Make sure you are there when they are looking - people may not be making huge decisions right now but they are researching and holding onto what they find, storing them away for when they are ready to take action.

Talk to JDR about any of these things - we are working with our clients now more than ever to build on getting the best out of this situation and to emerge stronger together!

So don't lose sight of what you're doing today and what's happening right now, - and what will be possible in the future. If you'd like to discuss moving your marketing efforts online in 2020, you can always call our office to chat with our team of experts. Click here to get in touch.
Image source: Unsplash