How To Get Customers Without Attending Networking Events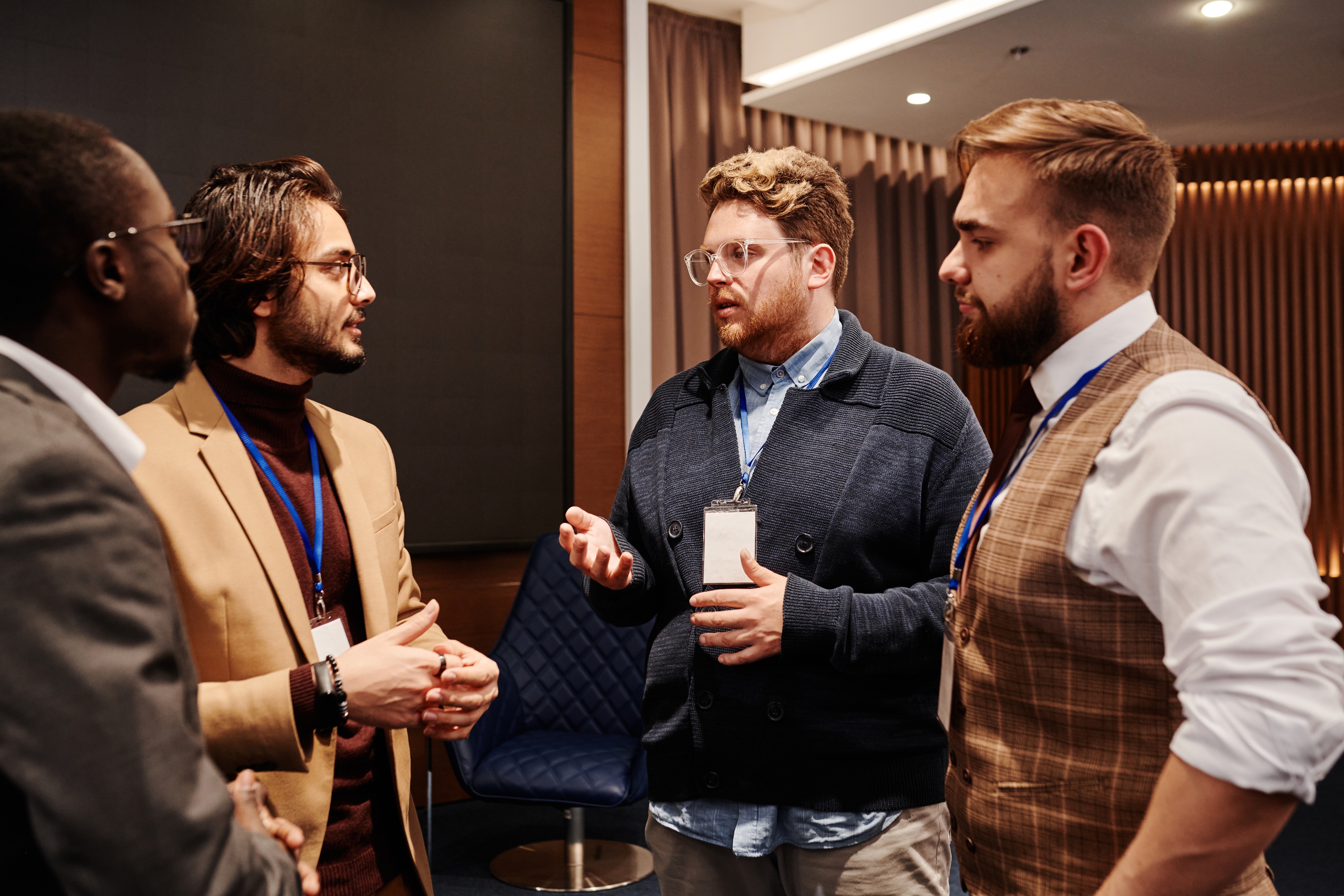 Networking events have been the backbone of sales for many businesses for many years – from the largest international symposiums to the local Chamber of Commerce business breakfasts. If, as a business owner, you traditionally relied on networking events to keep your leads coming in and have struggled to find a replacement for face-to-face events, or if you're interested in finding an easier and cheaper way of generating leads, then this article is for you.
Read on to find out how video sales and other digital marketing strategies can help you get high value customers without having to attend networking events.
The downside of networking events
Despite the popularity of networking events, they aren't always the most efficient ways to generate leads and sustain relationships.
Difficult to arrange – face-to-face meetings are often hard to arrange at a time that suits all parties, and the more people involved, the more difficult this becomes. This means that leads can go cold while waiting weeks or even months to arrange a face-to-face sales meeting.
Extensive travel time

– Travel is expensive in terms of time and money.

Expensive to produce

– many networking events, especially tradeshows, take a lot of time and money to prepare for, putting a lot of pressure on your team to capitalise on every opportunity.
The alternative – video sales
Advocates of face-to-face sales emphasise the value of in-person contact to create business relationships, and how purely online sales can fail to nurture the trust and credibility necessary to close a deal. And we agree with this. The alternative to networking events doesn't do away with real-time meetings, relationship building, and personal contact – it simply replicates them online through using videoconferencing platforms.
Businesses quickly fell in love with Microsoft Teams and Zoom in the early months of the pandemic. These platforms allowed teams to keep in touch and work together internally, and they also allowed businesses to engage in effective sales meetings with their clients and prospects. You could chat to your prospects in real time, seeing their facial expressions and body language, and conveying information, in exactly the same way as if you were in the same room together.
Video sales applications, such as Vidyard, extend that potential even further. You can now use a smart phone camera to record ad hoc live streams for Facebook Live, arrange short notice videos, and even record entire sales meetings for training and collaboration purposes.
From a sales perspective, virtual networking events have several key advantages:
No travel time

– leave the car at home! Virtual sales meetings can be conducted from any location, whether attendees are working from the office, the factory floor, or from home.

Less time-consuming

– face-to-face meetings tend to be long, drawn-out affairs, which is understandable when it's taken so long to get all the stakeholders together in one place. Once the burden of travel is removed, businesses are free to arrange shorter meetings, often at short notice, too, potentially reducing your sales cycle.

Less hard sell

– sales teams are frequently under a lot of pressure to get results from networking meetings, so a lot rides on closing a deal in one or two meetings. For many industries, this isn't realistic, especially where high-value or complex products and services are involved. By using video in your sales processs, you have the flexibility to schedule several short meetings over a couple of weeks, providing information in bite-size chunks that are easier to dissect and understand, and giving the prospect the opportunity to ask questions and give full consideration to their investment. It's a more relaxed and successful sales process for all involved, and results in stronger and more valuable business relationships.
Digital networking and sales support from JDR group
Over the past two years, businesses have had to adapt to new ways of building relationships in the absence of face-to-face sales meetings, conferences, and networking events. We look forward to the resumption of these events. However, as we have seen, it is equally possible to generate leads and nurture customers using digital marketing methods, without losing the benefits of personal engagement and face-to-face contact – and adopting these strategies is a good way of saving time and money and actually increasing your number of sales.
To find out more about how digital sales works in practice, including how we use marketing automation, video, and digital lead generation tactics to help our customers grow their business, please contact one of our inbound marketing specialists today.
Image Source: Unsplash