Why Your Website Designer Is Killing Your Sales!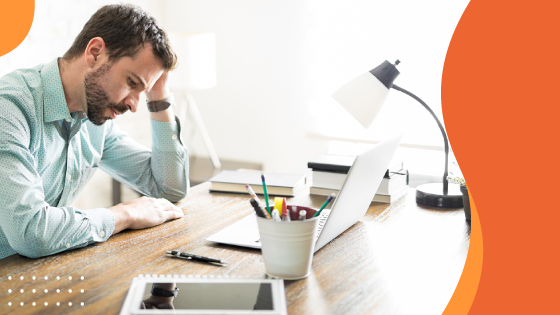 Online sales and marketing depend on a well-designed website – they say, which is why businesses spend tens of thousands of pounds designing and maintaining attractive websites, only for the expected sales not to materialise. It's like kitting out a beautiful boutique high street shop that never gets any customers.
If this sounds at all familiar, you're not alone. Many companies experiment with new website designs, change website agencies countless times, and spend hundreds of pounds on fancy graphics and videos, but still get no sales. In this article, we explain how your website designer could be unintentionally killing your sales, and what you can do about it.
Speed kills
Website speed kills sales, or rather, it is slow speeds that are the biggest deterrent to website visitors getting in touch. Unfortunately, the more elaborate your website design, the 'heavier' your code, and the larger your images and videos, the longer it will take for web browsers to process your website effectively. This is a big problem for visitors accessing your site through mobile devices, which don't always have the best Internet connections or processing speeds.
Users often make a snap judgement on whether to use a website in less than a second, and a slow loading time is one of the biggest deciding factors. People simply don't have the time and patience to wait for websites to materialise on the screen, and why should they, when optimising a website designed for fast loading times is relatively simple. Each year, slow loading websites cost UK businesses billions of pounds in lost sales. Despite this, many traditional website agencies still prioritise content rich website designs over ease of access, costing their clients valuable money.
Poor user experience (UX)
Businesses turn to website designers for their creativity. Web agencies make it their business to make websites that look good and make a great first impression – but appearances don't always translate into a positive and seamless user experience. One of the worst deterrents for web visitors is a site that is hard to navigate or awkward to use. You don't have to sacrifice an attractive design, but it is essential to have the information that prospects need in easily accessible areas, with an intuitive navigation that lets people search your site quickly.
Also, your website must function flawlessly on every type of device. With mobile devices now the main medium for accessing the Internet, it isn't sufficient that websites are optimised primarily for laptops and desktops, with smart phones and tablets being an afterthought. A good design should be mobile responsive, which means it is coded to detect the type of device, browser, and screen size the visitor is using, and adapts the layout and content to perform well within those criteria.
Sub standard

content
Your website content provides the information your prospects need to make an informed sales decision. It's what your website is all about, so good lead generation sites should be content-driven, not design-driven. Most website agencies focus on the design first, leaving you small text windows in which to insert content. This is completely the wrong way round from a marketing perspective, as by doing so you are forced to compromise on the important aspects of your website. This is why web content is often repetitive, uninformative, or overly brief. Start with the website content you want to include first, then build the design around that.
Modern and responsive websites for lead generation and online sales
The business website has been the traditional hub of online sales and marketing strategies for the past 25 years, and remains so today, but the way that companies 'do' websites is changing rapidly. Social media platforms now play a greater role in lead generation than ever – especially LinkedIn and Facebook – and service-based web design platforms, including HubSpot and Shopify, allow businesses to craft a more responsive web presence that can be easily updated and promoted to meet the needs of an evolving market.
Good web design is still important, but is only the first step towards generating business online. To find out more about getting more sales leads through your website, or why your current website may not be working as it once was, please have a chat with one of our lead generation specialists today.
Image Source: Unsplash