What Is Mobile Responsive - And Is It The Only Solution To Becoming Mobile Friendly?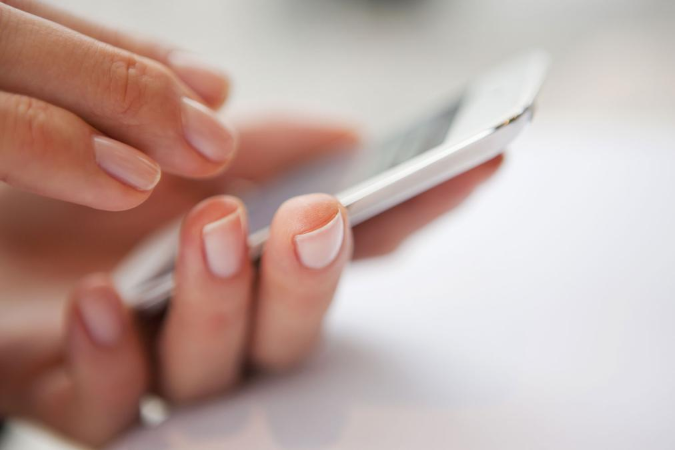 If your business has a website – and it should – then you've probably heard talk of 'mobile responsive' websites. But just what is mobile responsive, and is it the only solution to ensure your website is mobile friendly? We dig a little deeper and get answers to your questions.
What Does Mobile Responsive Even Mean?
Mobile responsive websites change automatically to suit the device they are being viewed on. Responsive design is typically aimed at four screen sizes – widescreen monitors (desktop PCs), smaller desktops/laptops, tablets and smartphones. As the screen gets smaller, the content shifts and becomes optimised, providing the best display for each screen size. With more people browsing on-the-go on smartphones and tablets than ever before, the last thing you want is a website which can't be viewed on a mobile device. Mobile responsive design is the future – it eliminates the need to have multiple versions of your site, saving you money and maintenance time and costs. So if you want to deliver content to your audience that's optimised for their devices, a mobile responsive design is definitely the way forward. If you're not sure if your site is mobile friendly this article will help - Have You Done the Google Mobile-Friendly Test? 6 Steps to Becoming Mobile.
Who's Doing it Well?
There are already a number of B2B businesses with great responsive sites – let's look at a few examples:

Travis Perkins
Revamped last year by Amaze, Travis Perkins' corporate website looks great on any device, thanks to the mobile responsive design. The site's clean layout and simple colour scheme adapt well to viewing on a tablet or smartphone.
Dootrix
This consultancy firm has a great responsive site that has been thoughtfully designed. An uncluttered layout and easy-to-read content that scales perfectly to your device ensures your customers, a great user experience.
Agreement Express
This company's mobile responsive site features big buttons, big fonts and plenty of white space, and the result? A happy browsing experience, on a desktop PC, smartphone or tablet.
What's the Alternative?
What about those companies that decide mobile responsive design isn't for them; are there other solutions to becoming mobile friendly for B2B businesses? Well, yes. Sort of.
A Separate Mobile Site
It might be that you already have a separate mobile version of your site in place – or are considering creating one. Is it really worth shelling out for a responsive site? Search engine support is still available for companies with separate mobile and desktop URLs, so you don't need to worry. However bear in mind that having a separate mobile site means you will spend more time maintaining and updating two sites instead of just one. It could also mean that you're providing users browsing from a mobile device with a 'watered down' version of your desktop site, which may not contain all the information they need. Rather than wait until they're back at their desktop or laptop, they may just go elsewhere.
Dynamically Serving Templates
Dynamically serving templates are another alternative to responsive websites. For businesses who need to create landing pages for marketing campaigns quickly and easily, this could be an option. With dynamic serving, different code is served to the same URL – the code served depends on the device that's being used. One of the main benefits of dynamically serving templates is that desktop and mobile content can be consolidated on one URL – search engines can view and crawl content on your desktop site for ranking purposes, even when users are viewing the mobile version. However implementing dynamically serving templates can be tricky, leading to user experience and SEO problems.
Do You Need a Mobile Responsive Site?
If you're serious about boosting your conversion rates and seeing your B2B business succeed, then yes, probably. However if your site is already performing well in mobile search results, creating a responsive site may not be necessary. It's a good idea to keep an eye on metrics to find out how your site is performing – this will help you decide whether a re-design is needed. Learn more today - How To Make Your Website Mobile Friendly.
If it is, choosing responsive design over creating a separate mobile version will pay dividends in the long term. Mobile responsive sites ensure that those viewing your site on-the-go won't be left frustrated by a version of your site that doesn't contain the information they need – or worse, one which contains out-of-date information. It also eliminates the potential of a frustrating experience with unreadable fonts or buttons that are too small for touch-screen devices.