Building A B2B Mobile Website? 8 Must-Know Ingredients To Include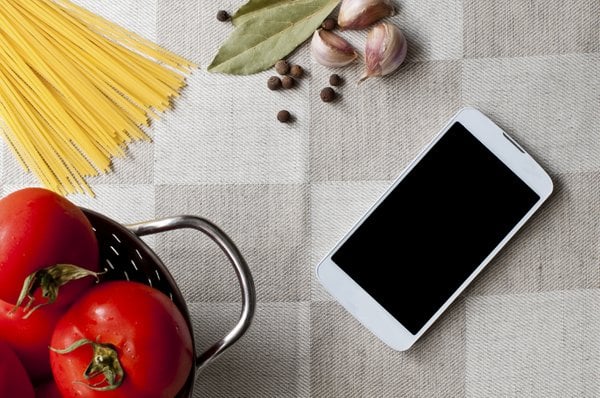 If you're looking to build a B2B mobile website – first, well done! Mobile websites are the future, with more people browsing on a mobile device than ever before; and nothing is guaranteed to turn off potential customers faster than finding your website isn't mobile friendly. But if you're approaching the idea of building a mobile website, what should you include? We've got 8 must know ingredients that are essential to conquering the mobile stratosphere – let's get started.
1. Responsive design, or mobile specific design?
You'll need to think about this before you even get started on the building a mobile website route. Are you going to redesign your website as a whole, using responsive design – so that it looks great on any device? Or will you be creating a new website that's designed specifically for viewing on mobiles? Whilst it may seem cheaper to create a mobile-specific site, bear in mind that in future you'll be updating two sites rather than one. Sometimes, responsive design is a better investment – anybody, anywhere can view your site on any device and you know it will look great and meet user expectations. Learn more on how you can become mobile friendly - Have You Done the Google Mobile-Friendly Test? 6 Steps to Becoming Mobile.
2. Readable text
This is a biggie, so pay attention. There's nothing worse than the commute home on a bumpy bus or train carriage, struggling to read tiny text on your phone screen – forced to zoom in to get the information you need as your eyes strain from the overhead lighting. Make your text readable. Using an adequately sized font that not only looks good but is easy to scan on devices of any size is vital if you want to keep visitors happy. Make sure that menus and buttons are adequately sized too – otherwise, users will become frustrated as they repeatedly click on the wrong options.
3. Playable content
It might be that you're not planning to include video or audio content on your site – or you're creating a mobile-specific site without any media content. But if you are adding instructional videos, promotional trailers or other media to your site, at least, make sure it can be played across all devices. Bear in mind that Apple devices (iPhone, iPad etc.) don't support Flash Player, so any Flash-based websites won't be viewable on these devices. Check that content loads quickly and plays smoothly on Android, Apple and Windows devices.
4. Location and contact details
If potential customers are viewing your website on-the-go, it makes sense that they'll need access to your location and contact details. People may be travelling to you and hunting for your location details, on their way to close a major deal – so don't underestimate the importance of including an interactive map and directions for the best routes to reach you.
5. 'Click-to-call' phone number
Busy professionals considering doing business with you don't want to hang around – they want to talk to you, now. Including a 'click-to-call' option on your mobile website makes it easy for those on the move to get in touch with you.
6. High-resolution images
Images on your site shouldn't be pixelated or blurry – this looks unprofessional and can erode trust and credibility. High-resolution images are best, but make sure you test your mobile site to ensure images load quickly and smoothly. Waiting for images of a product to load won't win you any fans.
7. Mobile-friendly e-commerce or booking elements
If your B2B business revolves around e-commerce or people will be booking services or appointments, ensuring that these elements of your website are mobile-friendly is vital. A graphically eye-catching website is all well and good, but if users on-the-go then have to start zooming and pinching in order to book an appointment or buy products, they're going to look somewhere else pretty quickly – this could really impact your exit rate.
8. Option to 'view desktop version'
Those viewing your mobile site may not always want the mobile-friendly version. If you've created a mobile-specific version of your site, it might be that a potential customer who has seen a product or specific piece of information on your desktop site is then unable to find it on the mobile site. You'll need to ensure that there's an option to 'view desktop version' so that users have the choice. Of course, if you've gone for responsive design, this won't be an issue. If you're still unsure about a mobile site, here is a very informative article - 10 Benefits of Mobile Websites: Why You Shouldn't Get Left Behind.
The key to any successful website is to keep user experience at the front of the process at all times. This is especially important when designing a 'mobile-first' website targeted at other businesses. Keep the content relevant and engaging, with a simple interface that is a joy for your target audience to use – and you will have no trouble attracting new leads with your site.