Mobile Websites vs Mobile Apps - Which Is Best For Your Business?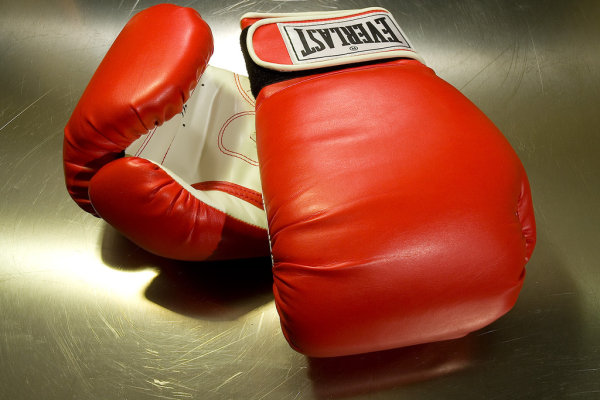 Who will win the battle?
If you are planning to take advantage of the huge growth in mobile marketing you're probably wondering what would be the best strategy for your business. Whether you have a service to provide or a product to sell, the question remains… Should you get a website that is mobile optimised or should you get a mobile app which people can keep on their phones at all times? Before you can decide which would be best for your business, here are a few points for you to consider.
What is the difference between a mobile website and a mobile application (app)?
Before you can evaluate the benefits of a mobile website against a mobile app, it is important you understand how each one works. Both mobile sites and mobile apps are designed for hand-held devices like smart phones and mobile tablets. (e.g. iPad, Galaxy Note, Samsung, Blackberry, HTC)
A mobile website is pretty much the same as any other website but is designed to get a better conversion, from visitors to enquiries and sales, when being viewed on a mobile device. I am sure you have at some point been on your phone looking for something on the go, and have been frustrated because the site you're on is really difficult to navigate. You're pulling your hair out because all you want to do is call someone and you can't even find the phone number.
More and more consumers are using phones and tablets to search for products and services at home, in meetings at their offices or simply out and about in general. Both mobile websites and mobile apps can display text content, data, images and videos. They also have great features like click to call (to dial a number) or location based mapping.
The mobile site or app will have bigger buttons and the text and images will fit any mobile touch screen interface.
As consumers use their mobile devices more and more, these features have become expected of a website being viewed on these devices. Consumers simply do not have the patience to zoom in on the screen just to see what is written on it, or to spend any time at all looking for a phone number. In fact they don't even want to just find the phone number, they want to touch it and call you straight away!
If your website is not at least mobilised, I can almost guarantee you will be loosing visitors when they are on mobile devices. They simply will not have the patience to amble their way through your big chunky website.
A mobile app is something that is downloaded and then installed onto a mobile device. Consumers visit a device specific portal like Apples App Store, Google Play (Android Market) or even Blackberry App World in order to find and download different apps, which can then be saved on the home screen of a mobile device. These too have many unique advantages.
Which would be better for your business - a mobile website or a mobile app?
Lets start with the advantages of a mobile website…
Round 1-Think about your customers
Mobile websites are designed for hand-held devices – Hand held devices are mainly used when you are on the move and looking for something immediately. Research shows that mobile websites improve user experience. Because of this, businesses have seen a significant increase in enquiries and sales, which they can trace back to searches done from a mobile devices.
I was in my local town centre a few weeks ago looking for a shop where I had my watch repaired years ago. When I arrived I realised it was now a hair salon. I asked a lady what had happened to the watch shop and she replied that it had closed 2 years ago! I was in a hurry as I had a train to catch so I quickly Googled it on my phone, searching for watch repairs in Derby. I found a business close by, went onto their website which had click to call button. I called them up and asked how long it would take to fix my watch straps. They said 10-15 minutes. I went to the shop, got my watch fixed and got my train in time. The entire process took only 20 minutes! That is a great example of helping your customers quickly and catering to their needs.
This example also clearly shows that people conducting searches on their mobile phones are usually looking for solutions right there and then – hence why mobile websites really do help to increase your conversion rate.
Round 2-Your Customers just don't have enough hours in the day! So help them to help you!
Mobile websites are designed to load quickly so that businesses and consumers can get the information fast and make decisions. Help them find you, help them take action while it is their priority. There's no time like the present!
Round 3-What do my customers expect from a mobile website?
A mobile website works just like a normal website and caters for two main types of people.
1. Busy people who tend to just want to call you, email you or request a call back. Click to call buttons can be the stand out feature for your customers. They will ensure you do not loose these potential customers.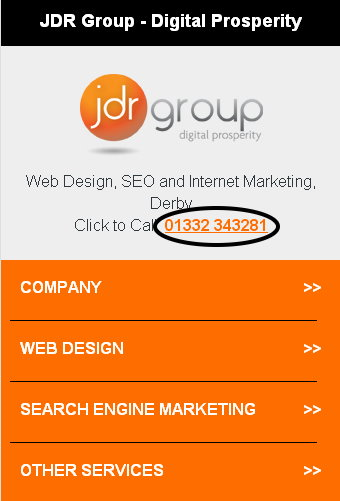 2. People who prefer to look at as much information as possible before they decide to contact you. Don't make this difficult for them, you will loose their interest. These information pages can be very neatly displayed in a very compact way on a mobile website. Making it easy for the user to navigate their way around and still get all the information they need.
Round 4 -Will a mobile website help my rankings in the Search Engines?
Yes, a mobile website will help your rankings in the Search Engines like Google, Bing and Yahoo as they are looking to improve their services by putting the best and most useful information in front of their customers, to keep them coming back to their search engine. Difficult, non mobilised websites will drop their rankings as time goes by. So if you are on page 1 for a search being done on a desktop computer but you do not have a mobilised version of your site, don't always expect to be on page one for the same search being done on a mobile device.
Round 5 -Do I need to build a new website or can I use my existing site?
You can build a website that is mobile responsive which will work on any device and alter its format according to the device you are using. If you are looking to upgrade your website it would be a perfect time to mention to your web designer that you would like your new site to be mobile responsive. If you have a website that you are quite happy with but it is not mobilised, a more cost effective approach would be to build a separate mobile website using the same web address. Take a look at our website on your mobile phone http://www.jdrwebsites.co.uk and then have a look on a desktop computer or laptop, you will see they are both different but contain the same information, just tailored to the device you are viewing it on.
The advantages of a mobile app
Round 1 - Stay closer to your customers
Three main things your customers take out with them when they leave the house are: House keys, wallet and their mobile phone. More and more of us spend our time looking at our phones now days. So if you really want to stand out from the crowd in your sector, a mobile app would be perfect for you.
Round 2 - Build a long lasting relationship with your customers.
Customers can download your app directly to their phones. You can make them feel like they are special and unique by offering them promotions, discounts and much more just by downloading your app. Another great feature for mobile apps is a customer loyalty programme built into the app. This allows customers to gain points every time they visit your business or transact with you. You set the loyalty scheme up just the way you want to, so if it is after 3 visits they get a free cut and blow dry, for instance. Every time they visit they will scan a barcode and unlock a loyalty point. Once they have done this 3 times the offer is redeemable. By offering features unique to app users you will encourage customers to download and share your app with their friends, creating customer loyalty as well as referrals.
Round 3 - Keep your customers updated with direct messages to their phones.
This is a definite advantage over a mobile website, with a mobile app you have the ability to send what are know as 'Push Notifications'. Push notifications are, in essence, like text messages. You decide what you would like to update your app users on, and push the notification out to them. Anyone who has the app installed on their phone will get the notification. This is a great way to announce special deals or time sensitive promotions. Statistics currently show around 10% of emails get opened as opposed to 97% of text messages! This should give you an indication of the power of this form of marketing.
Round 4 - Shop till you drop
Now days people like to shop in the comfort of their own home, office - well anywhere really! It's what's being fast regarded as couch commerce. For ecommerce businesses this is a great way to be in front of your customers when they are ready to shop. An app gives them access to all your products at the touch of a button.
Round 5 - Let the gossip start! (Word of mouth)
Word of mouth has played it's part in business marketing for many generations. Common consumer behaviour is to share their experiences with other people whether good, bad or indifferent. Social Media platforms like Facebook, Twitter, Linkedin and Google + are playing a big part in word of mouth advertising in today's market place. Apps have a built in facility so you can spread the word not just via social media but also via text messages and email. The more you interact with your customers the more popular you will become, the more business you will get.
The final round – It's judgment time!
When it comes to making a decision on whether you should go for a mobile website or a mobile app, only you can be the judge. I hope this article has gone a good way to helping you understand the differences between these two platforms. Regardless of what decision you make, the verdict is clear - The world of commerce is going mobile – So should you!
Article by Dan Orton