Convince Your Boss: How to Create a Business Case for Google Adwords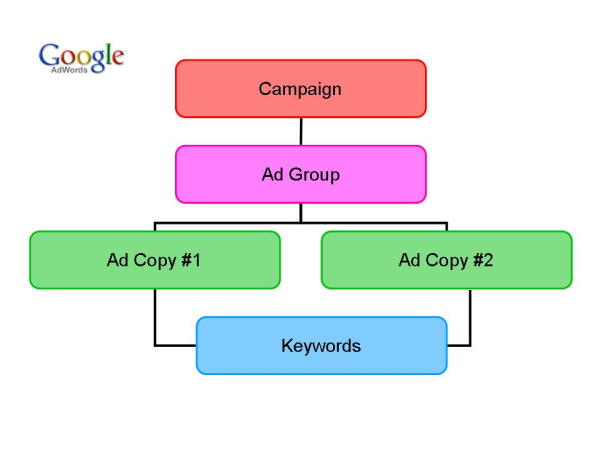 You have a good understanding of Google Adwords itself, and have a clear vision of how it will benefit your business. But how are you going to ensure Adwords is added to your targeted marketing schedule? The hurdle you will need to successfully overcome is to convince your boss why your business needs Adwords. You may be thinking, where do I start? What are the best methods I can use to present my case? What crucial elements should I explain to my boss to ensure Adwords becomes part of my marketing plan?
Here are the key elements you should be looking for, to persuade your boss that Adwords is the right direction for your business.
1) Create your Adwords Strategy
There are many marketing strategies you can use within the business arena to gain more customers and sales. A key question you must keep asking yourself is, why is Adwords the right strategy for our company? Why will this be the right marketing direction for our company? You need to do further background research and form a detailed Adwords proposal, which you then present to your boss.
You should initially decide how you will present your proposal to your boss. You want your proposal to look professional and be easy to digest. Therefore you may decide that a presentation is most appropriate. Additionally you could create a Proposal document presenting your case for Adwords under a range of subheadings.
So where should you start?
Start off with a brief explanation showcasing what Adwords actually is. Explain that it is an online advertising platform, which targets many new potential customers through search engines. You should then mention a few of the most significant Adwords benefits. Your boss will expect to be shown how Adwords will benefit the business. With every operation strategy they approve they are always looking to gain additional customers for the business. Which then leads to higher sales order intakes and profits. Basically your boss is looking at the bottom line! You will need to demonstrate a return on investment.
Then you must delve into the explanation of your Adwords Proposal itself. You don't want to miss any of the key elements out, so ensure you invest the time to make your proposal accurate.
How will you schedule your campaigns?
Start off by explaining how many months you want your campaigns to run for. Additionally how many campaigns you will want to run every month. Specifying the month you want to start the campaigns, will also show your boss that you are truly determined to run with your Adwords strategy! Make sure you also give a clear indication of the exact people who will be running this project internally. It may be your whole marketing team, it may just be you, but this is an important element not to be missed.
Determine your Business Goals, Key Performance Indicators and Keywords
Crucial elements to include in your proposal are your Business Goals and Key Performance Indicators for your campaigns. What is it that your business needs to achieve to increase your customers, sales and gain a return on your investment? Here is a useful video about establishing your KPI's for your business. Additionally ensure that you mention the goals you want to achieve at the start of your meeting. You are then showing your boss that your Adwords strategies are clearly focused on increasing your success.
Additionally the Google Adwords Keywords Planner will initially help you establish suitable keywords to include in your Google advert titles and copy. You can look at the average monthly searches, meaning you can select some possible keywords for your adverts. You can then present these to your boss as examples of potential search traffic.
Contact PPC Agencies for Proposals
You should aim to get three or four Adwords proposals, including quotes from possible PPC Agencies who will set up your Adwords Campaigns. This will give you a clearer indication of the possible costs involved, the range of services they offer and their capabilities to help your business. You can then take a few copies to your meeting with your boss, so they can understand the different proposals. During the meeting you should indicate which PPC Agencies you would prefer to work with. Let your recommendations be known to your boss.
Measuring your Adwords Success
Make a point of emphasising how your Adwords success will be measured. Your boss will want to know how Adwords will impact on the business, if they are to agree to invest in an Adwords Campaign. Here you can communicate on the reporting you will receive, the number of advert views, clicks and website conversions. Not forgetting advert click through rate, average cost per click and the budget used. Your boss will want to know about potential new customers and you will be able to provide figures for how many website visitors you have each month. Additionally how long they are staying on the site and much more. State that you propose to have monthly meetings with your boss to explain the analysis of your Adwords reports.
The Financials
You should also explain to your boss the proposed financial budget you will require, such as how much your PPC Agency are likely to charge as a management fee, and what starting budget you would like for the campaign. Having control of the budget you spend per advert click, allows you to start off with a small budget and then increase this as the campaign becomes more successful.
Adwords will be part of your wider strategy to promote your business diversely through online channels. There are many ways you can generate increased website traffic. Make sure you get this message across to your boss.
2) Review Your Completed Adwords Proposal Before Your Important Meeting
As soon as you have completed your proposal, your next step is to completely familiarise yourself with all aspects of the Proposal and Adwords itself. This will ensure you are fully prepared for your important Adwords Meeting with your boss.
Your meeting is most likely to be with your Managing Director and Finance Director and you want to impress them. You want to readily know the answers to all their questions. Ensure that you justify why you will need the proposed budget to drive forward your Adwords success.
Additionally ensure you have readily prepared the key benefits of Adwords. Here are some of the key benefits you should not miss out in your proposal meeting…
Adwords is a quick process and can gain quick results for your business.

Adwords is highly measurable and scalable, allowing you to increase your budget as soon as you gain impressions and website traffic.
Remember to remain confident and focused during your meeting and provide those all-important explanations when presenting your proposal. Show that you are personally enthusiastic about Adwords, to show that you will make a direct effort in ensuring the campaign is a success.
Clearly explain the goals you want to achieve for your business and how you expect to get there. Additionally remember to explain that the campaigns are extremely measurable and that you are determined to get a Return on your Investment, in terms of the initial budget you spend.
Article by Laura Morris-Richardson
photo credit: cambodia4kidsorg via photopin cc