How To Grow Your Business Without Face To Face Networking Events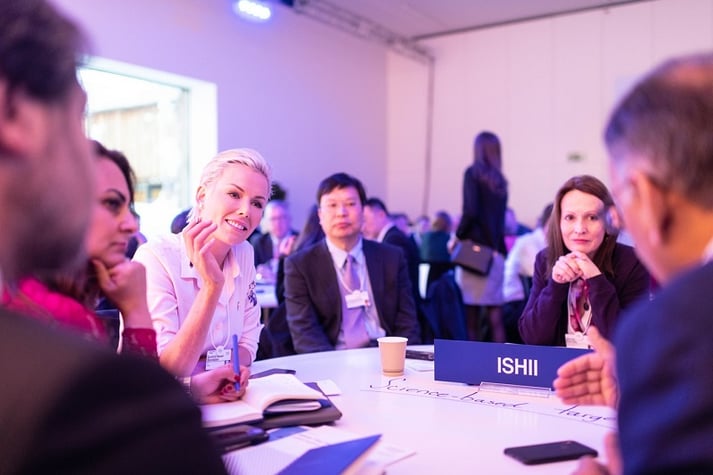 With travel restrictions and the banning of large public gatherings, 2020 has been a non-starter for the traditional face to face networking events on which so many businesses depend for sales. Conferences, trade shows, seminars and expos – from the international to the local scale – have been cancelled or postponed around the world.

For the time being at least, businesses are forced to formulate a new norm of growing business without face to face events. But how exactly do companies do this? Is there a genuine substitute to trade shows and events? Here are tips on how companies can generate leads and build business relationships without attending or exhibiting at face to face events.
1) Redefine Your Methods Of Connecting With People
Social distancing doesn't mean that product demonstrations and seminars cannot take place, but it does mean that business networking has been entirely digitalised almost overnight. Fortunately, the technologies already exist to make this happen. Business decision makers already connect with potential customers and prospects via LinkedIn (especially the platforms active Groups community), while Facebook Live is the perfect platform for live demos, webinars and Q&A sessions – without the overheads of live events.
You can also make greater use of email marketing, social media, and other digital platforms to engage your audience. The always-at-home working environment has meant greater uptake of and responsiveness to all these digital marketing methods, making believers out of previously entrenched sceptics. You can also use video to sustain one-to-one and group connections to maintain your business networks. Zoom in particular has become very popular for its reliable, fast connections, and the capacity to host multi-participant online events for up to 12 people.
2) Engage In Third-Party Online Events
Event organisers in the leisure and business sectors have not been idle during lockdown. Many popular music festivals and entertainment events have been moved online through live streams, and some business events are starting to follow suit. By engaging with these live streams and online events, you can replicate some of the network building potential of their face-to-face counterparts. Even if you're not as comfortable in an online environment or don't get the same results, at the least you can keep leads warm in order to hit the ground running when events commence again later in the year and in 2021.
3) Take The Lead With Your Own Webinars And Online Events
It is extremely expensive and time-consuming to organise a large-scale networking event or conference. However, with the recent digital revolution, it has become easy and possible to plan and hold an event virtually. Don't wait around for your favourite events to restart in order to launch new products and grow your business. Take the lead and place your business at the forefront of adaptiveness and resourcefulness in your sector by organising online events yourself.
Using free or cheaply available online platforms, you can host an event online via video conferencing and introduce prospects and business partners to your new offerings. Free online events provide a service to your industry at a difficult time, and also help you identify your customers' current needs, and analyse factors that influence their purchase decisions without necessarily having to meet physically. You can always stage a follow-up event at a physical location when this is all over. And if video networking doesn't appeal, you might want to host podcasts to teach your customers about your offerings and provide free advice, as well as respond to questions that they may have through live call ins.
4) Invest In Remote Working Technology
Lockdown caught many businesses off guard as far as remote working technology is concerned. Having enough laptops and smart phones to go round is just one side of the equation. For effective remote working, efficient collaboration practices, cloud-based platforms and software resources must be in place. Fortunately, the implementation time for many of the solutions is short, and with the right infrastructure in place, you will have an easier time connecting with customers and colleagues. Your remote working requirements will vary from sector to sector, but will include antivirus software, work tracking tools, analytics and monitoring software, videoconferencing, and contact centre technology.
Maintaining Your Business Presence During A Crisis
Once this crisis is over, customers will pledge their loyalty to businesses that offered them value and support during the economic downturn. This is why it is critical that you formulate new methods to maintain the presence of your business, and not just wait till the end of lockdown.

Contact JDR for advice on the best way to connect with prospects using digital marketing methods. Our tailored plans help you manage marketing and sales campaigns via automation platforms, as well as enhance your business networks through email marketing, social media marketing, and CRM management.
Give us a call today to find out more.
Image source: Unsplash