Social Media For Restaurants: Using Facebook To Get More Customers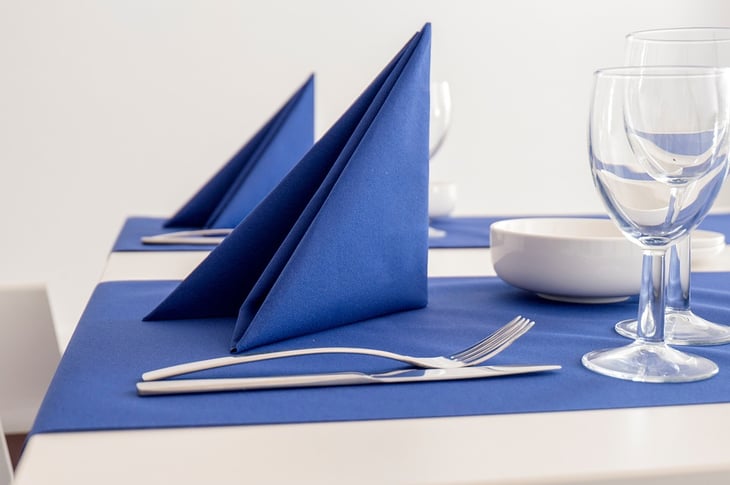 Social media platforms such as Facebook are fantastic sources of leads for small businesses. Companies from independent bookshops, to electrical contractors, to hairdressers successfully use Facebook and other social media outlets as effective marketing tools to bring new customers through the door. So why can't the same be true for restaurants?

Most restaurants have a Facebook page, but a surprising number of restaurateurs we have spoken to find it difficult to leverage it as a meaningful source of new customers. This can be for a number of reasons, the most common being:


"It is hard to promote our Facebook page to a new audience, rather than existing customers."
"We sometimes get reviews on Facebook, but more often people will just use it as a place to post complaints, which gives a negative impression of our business."
"We have too many competitors. It is difficult to make our restaurant stand out on Facebook."
If any of these problems sound familiar, we would like to suggest five easy tips you can use to start turning Facebook into a powerful marketing tool for your restaurant, and start bringing in new customers through social media.
1) Use Your Cover Image To Your Full Advantage
Dining at a great restaurant is as much a visual experience as it is one of taste. A picture of a delicious meal will automatically give people taste associations and will evoke smells, good memories and happy experiences. Therefore, the best tool Facebook offers restaurants is your company page cover image. You can post a large, high-definition image of up to 351 x 851 pixels, at no cost.
Don't use this to feature an image of your team or your shopfront. Pick the most mouth-watering item from your menu and get some really good quality pictures of it, then upload that as your cover image. Choose a signature dish that makes you stand out from your competitors, or that is really popular with your customers. Make sure your image includes descriptive text that says what the meal is. As many potential customers will be hungry when searching out new restaurants on Facebook, this is bound to get their attention.
2) Create Shareable Images
The posts that get the most social media shares on Facebook are images. Again, as a restaurant you are in an incredibly strong position to create lots of attractive food images. Post as many as you can. Upload catchy pictures whenever you create a new menu item. Feature a meal of the week, perhaps linked to an exclusive Facebook discount code (see below). Your options are almost endless.
3) Discounts And Promotions
Your stream of new images will soon result in increased reach for your social media posts through shares. You can encourage more people onto your Facebook page through weekly or even daily promotions and discounts, with special offer codes that stand apart from your other marketing efforts. This will encourage existing and potential customers to keep coming back to your Facebook page, knowing that they will find deals there that may not be posted on your website or email list.
You can generate further urgency by setting up time limited contests and sweepstakes on your Facebook page, which you can link to geo-targeted adverts.
4) Targeted Adverts
Facebook is a great place to advertise, not only because of its affordable rates, but because you can closely target Ads to the type of customer you want to attract. For a restaurant, it makes sense to target customers by geographical area. As suggested above, your advert could feature a time-limited special offer or contest. You can also target your adverts even further to attract a certain type of diner, such as lunchtime office workers or Christmas parties, by specifying different interests, job titles and sectors.
5) Embedded Videos
Videos are now a major part of Facebook marketing, whether hosted directly through Facebook, or linked to a YouTube account. You can gain a lot of hits, and a lot of social currency through using Facebook to promote video interviews with your head chef, video clips from your children's Halloween party, or testimonials from happy customers.
Find Out More About Social Media Marketing For Restaurants
There are so many things you can do with social media to promote your restaurant and get new customers at your tables. At JDR, our team of marketing experts can help you explore all these exciting opportunities and focus on the tactics that get you the best return for investment. Simply give us a call at our Derby office to find out more, and we look forward to speaking to you.