How Facebook Ads Work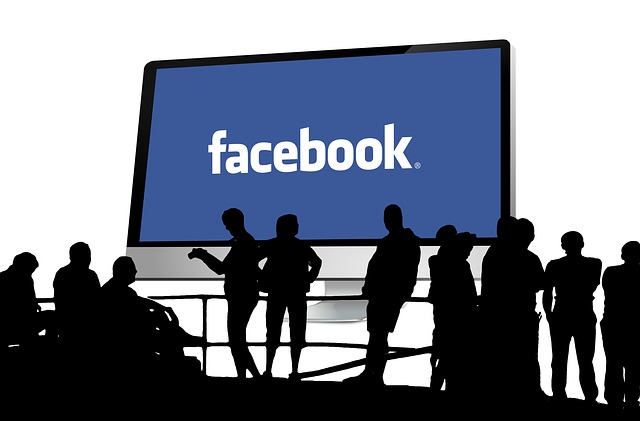 Most businesses that take out paid digital adverts do so through Google AdWords. However, all the main social media platforms also provide paid advertising opportunities. Facebook is a popular choice to use in place of, or alongside, Google PPC. In this article we will explain how Facebook ads work and why you should give them a try.
A Step-By-Step Guide To Facebook Adverts
Setting up a Facebook advert is easy. Follow these steps for fast and effective results:
Set up a Facebook for a Business account and link it to a payment method.
Select your target audience: You are not restricted to keywords here, but can select from a number of demographic traits. These include age, online spending habits, industry etc.
Choose your images: Facebook adverts are picture driven, making them eye-catching and attractive. You can choose up to six images for your advert. These can be taken from your own collection or purchased directly through Shutterstock. Facebook also has an extensive library of royalty free professional Shutterstock images that can be used free of charge. Once you have selected an image for an advert you can use it time and again for repeat advertising.
Insert your text: The next step is to write your advert copy. With Facebook this really is a case of 'less is more'. You can include a headline and some body text. We recommend you keep your headline to less than 10 words and restrict your copy text to a sentence of 25 words or less.
Set up a CTA: The final stage is to choose a call to action button from a preselected list. These include options such as 'shop now', 'learn more', 'sign up', and 'download'. You will need to link your CTA button to an external web page or Facebook Company Page.
Place your order: And now you're ready to go! When you click confirm your advert order is placed. Facebook will review your ad for suitability and normally publish within 24 hours.
Analyse your results: Facebook has a great suite of analytics tools that let you trace how well your advert is performing. They will send you regular updates letting you know how many users have viewed your advert and engaged with it (clicked through or shared.) If you use Facebook adverts regularly you can trace your performance over time, compared with previous adverts and industry averages.
Why Use Facebook Ads?
If Facebook forms part of your marketing strategy, as we feel it should, there are several advantages to using Facebook ads:
1) Easy to use: Using the Facebook for Business ad creation tool, you can quickly generate attractive adverts using images and copy. Facebook ads are easier to write than PPC ads and are more visually appealing. You also don't have to have a separate landing page set up for your Facebook advert. The ads can direct through to your company Facebook page, or to a service page on your website.
2) Highly visible: It is easy for Google users to avoid paid adverts if they wish, as they are concentrated at the top and to the right of organic search listings. Not so with Facebook. For mobile users Facebook ads appear interspersed with their wall posts, leading to a higher click through rate.
3) Targeted: Facebook gives you the most extensive targeting options of any paid digital advertising service. You can target your ad by region, age bracket, gender, interests, company and job title – even niche criteria such as university and school attendance are not off-limits. You can combine these search terms so that your advert closely matches the demographic profile of your target customers.
4) Affordable: The cost of Facebook ads will vary depending on the size of your audience and the nature of your advert, but the costs per click (CPC) are lower than Google AdWords. Prices range from a low average of £0.13 to £0.80 + per click.
Learn more about Facebook Ads with these great articles:
- 3 Top Tips For Increasing Your ROI On Facebook Ads
- How To Use Facebook Ads In Conjunction With Tools In Order To Optimise Your Inbound Marketing
Get Better Returns From Digital Adverts
Digital adverts are a proven, cost-effective way of generating new business for your company. To get the best returns it is helpful to have a team of marketing specialists who can take a strategic view. This will keep your costs down and your profits high.
Contact us to find out more about our marketing services.