Create Business Marketing Fireworks By Following These 4 Simple Steps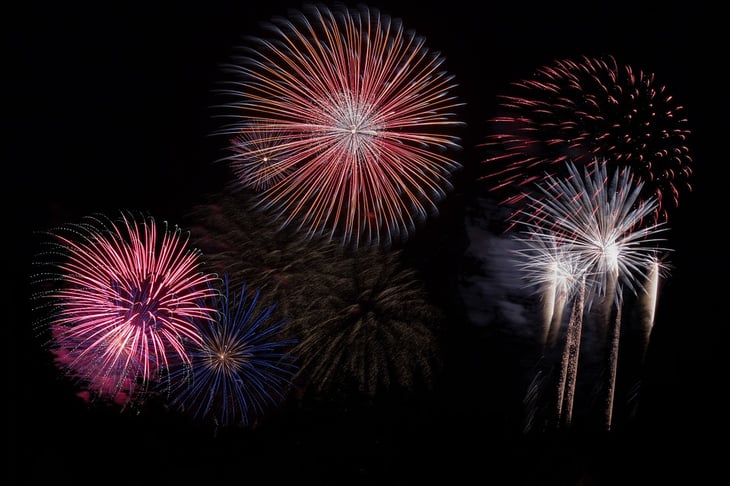 Remember remember the 5th of November! Bonfire night is right around the corner so what better time to light up your marketing strategy and start creating marketing fireworks. Have you ever wanted to add an extra spark to your marketing or create something spectacular?
In this article, I will be discussing 4 simple steps you can implement today to skyrocket your leads and start your marketing off with a bang this November!
Step 1: Review Your Goals
Before I start, and before you go any further, I would like you to review your goals. This may sound like a simple task or you may think "I already know my goals", but it is important that you get them right. Review your current business goals and make sure they are SMART. This means Specific, Measurable, Attainable, Relevant and Timely. All goals you set should fall into this category so you can measure them effectively and so that you don't waste time trying to achieve goals that are just not going to happen! Once you have reviewed your goals, whether it be for the month or as a whole, and you are clear on what you want to achieve, continue following the below steps.
Step 2: Create A Special Offer
Offers are the gateway to successful lead generation! Without them, there is really no specific way of a website visitor converting, other than getting in touch with you. Whenever the word offer is mentioned many business owners get scared. They associate an offer with money off and discounts, however, this is not the case. You don't need to give money off anything to have a good offer for your business! It just has to be something that is going to be of value to your prospects. For example, if you are a B2B manufacturing business a relevant offer could be an eBook guide for selecting the right CNC machine. Other offer ideas include:
Whitepapers
Webinars
Useful Videos
Checklists
Free Reviews
And much more!
If you don't currently have an offer that you are actively promoting, get one created as soon as possible! Your leads will skyrocket and you'll be well on your way to creating marketing fireworks! View more special offer ideas here: 20 Special Offer Ideas For Marketing Your Business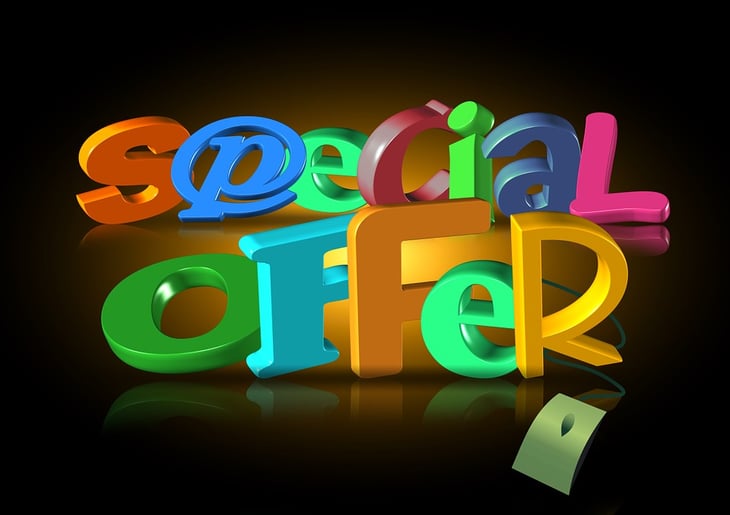 Step 3: Create A Good Landing Page
Okay so having a great offer that is relevant to your prospects is just the beginning, you now need a landing page that actually works! A good landing page for a B2B business should ideally convert at around 20% depending on where your traffic is coming from. Now your offer is ready, you need to create a great landing page that will sell it. The landing page needs an attention-grabbing headline, a form so you can capture lead details, benefits and much more. Find out all about what makes a good landing page here to ensure you get it right: 5 Ideas For A Great Website Landing Page
Step 4: Promote Your Offer And Drive Traffic To Your Landing Page
The final step in this 4 step system to creating marketing fireworks, is to drive relevant traffic to your landing page and promote your offer. You can do this by using any or all of the following methods:
Improve the organic search ranking of your landing page through targeted link building and SEO.
Create a content plan and write blog articles that are relevant to your offer and then link to your offer as a call to action in these articles.
Create targeted Pay Per Click campaigns for Search, Display and Remarketing that drives traffic just to your landing page.
Promote the offer on your Social Media accounts, organically and through paid Social ads.
Send targeted emails to your existing email database that promotes your offer.
Tell friends and family about your offer and get them to share it with their network of friends.
As soon as you start getting traffic to your landing page you should start getting conversions coming through, providing your offer is good enough and your landing page sells it! If you don't start getting conversions coming through after a couple of weeks or so then you may need to analyse and review what's not working.
Don't Get Distracted By The Fireworks
If you follow the steps above, your marketing is sure to go off with a bang and you'll start creating marketing fireworks! However, it is also important not to get too distracted by the actual fireworks that will be lighting up the sky this month. Yes go out and enjoy yourself, have some fun and enjoy some spectacular firework displays, but don't leave your business in the dark! Make sure you stay focused on your goals and what you want to achieve and you'll be sure to succeed in your efforts.
If you have any questions on any of the topics discussed in this article or would simply like an informal chat with an expert, give us a call on 01332 343281 today. And remember, stay safe this Bonfire Night and don't eat too much bonfire toffee!