Content Marketing VS Inbound Marketing: What's The Difference?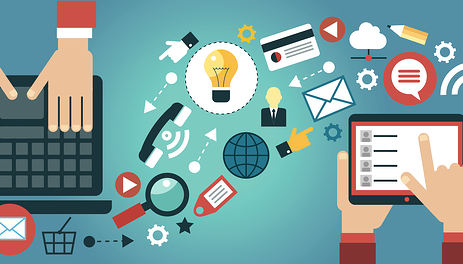 If you work in marketing I'm sure you will have heard the term Content Marketing VS Inbound Marketing. There is a lot of misunderstanding as to what the difference is between the two terms. Below is an explanation of both marketing strategies to help you understand the difference between the two.
What Is CONTENT Marketing?
Content marketing is a collection of strategies that relies on producing high quality content to attract and educate the readers.
The aim is then to draw them to your website and once there, offer significant and exciting content such as webinars, E-books, white papers and events by using landing pages. In turn they must submit their contact details on a form in order to access the relevant content on your website, such as an E-book. Once submitted, the lead then enters your marketing funnel and can be nurtured and engaged for your sales team to contact and make the sale when they lead is ready.
Content Marketing includes:
Blogging & Articles
Content on social media sites such as Linkedin or Facebook
Premium content downloads
Infographics
Lead nurturing
Newsletters
Landing pages
What is INBOUND Marketing?
Inbound Marketing is a marketing philosophy that is engrained in the idea of appealing to those who are actively seeking informatid on about your industry, solutions or company. In contrast to the traditional outbound marketing philosophy of interrupting someone to push your message in front of them to get their attention. Developing an inbound strategy makes your company the first place a consumer looks to find out information and your company is seen as the market leader. To learn more read Improve Your Inbound Marketing and Increase Sales: 6 Tips for Your Inbound Marketing Campaign
Hubspot - the world leader and founder of the inbound marketing philosophy shows the basic idea of the approach in the image below.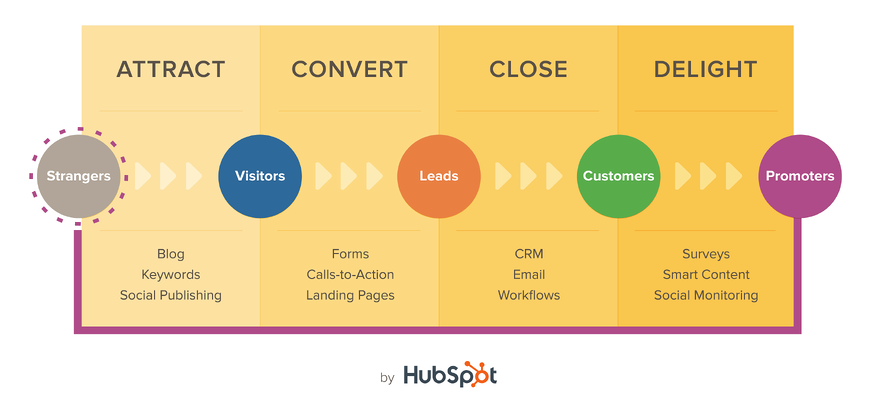 The philosophy is based on attracting strangers to your company by using tactics such as blogging, keywords and social media. As the images shows, you then move those strangers through the inbound marketing philosophy and turn strangers into promoters of your business.
CONCLUSION
Today's modern consumer wants more and more information but less and less interruption before making their buying decision. Content marketing is simply a collection of tactics ,whereas Inbound Marketing is an overarching philosophy and strategy. To speak to the modern day consumer you need to focus on using both marketing methods effectively to reach the modern information hungry consumer. It's no longer a case of Content VS Inbound it's now Content Marketing + Inbound Marketing to maximise your reach to the modern consumer.
Article by Dale Bonser