6 Valentine's Day (Digital) Marketing Ideas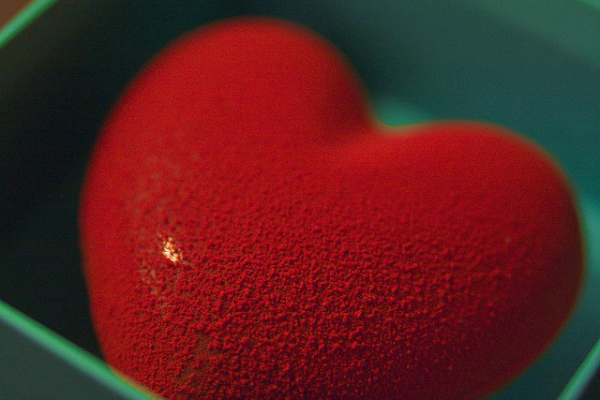 With Valentine's Day quickly approaching it is important for your business to maximise this opportunity. There are many ideas for Valentine's Day being launched, but if you don't act now your business could miss out on additional enquiries and sales.
So here are 6 Valentine's Day marketing ideas to get you started…
1) Running special Valentine's offers
You should encourage new prospects and reward existing customers by providing them with a discount on your key products. Additionally you could offer an extra benefit or bonus with one of your key products to encourage more sales. With your offer also specify the last opportunity to buy - this limited time offer strategy will encourage prospects to purchase quickly, to ensure they can have the product.
For Valentine's Day you should show your appreciation towards your prospects, customers and employees. You should think of possible ways that you can encourage them to have continual interest in your business.
Key strategies you could use include a Valentines competition in which your prospects and customers have the chance to win a small gift every day. You could then make the gift different every day and something that is relevant to them directly. This could be announced through your social media profiles and you could congratulate the winner each day. Not only this, your website is a prime location to announce your offer. You can create an individual graphic which goes through to a landing page to create more enquiries for your business.
Additionally you could hold a celebratory event for your employees to thank them for their hard work at the start of the year. Additionally you could send out an email campaign to your prospects and existing customers giving them the chance to win a free voucher or free product. For example if you are in the technology industry you could offer the chance to win one of the latest technology gadgets and stick to a certain budget for that product.
2) Email Marketing; raise an awareness of your products
How will Email Marketing help boost my Valentines campaigns? With your emails you can send out broadcasts about your new products and special offers to a large distribution list effectively. You can see exactly how many people have viewed your landing pages, taken action with your downloads and you can track how many enquiries you receive through each email. There is a range of email campaign programmes in which you can send out and track each campaign through one single programme. Don't also forget that your prospect email distribution lists can and should be updated regularly to maximise your enquiries. Make your email campaigns short so that you can maximise prospect interest for your business.
3) Create Specific Valentine's products
If your business is involved with the gift industry, you should maximise your sales by creating Valentines specific products. However careful planning and consideration should go into the products you are wanting to develop. You must ask the question is this truly something that our target customers are likely to want to buy? If it is unlikely that you will get a large amount of interest for a particular product, you should not start developing that one. Develop products that are different and unique from your competitors to stand out. Additionally if you have an Ecommerce website ensure your new products are uploaded on your website ready for prospects to buy in advance of Valentine's Day. This will ensure you maximise your sales.
4) Social Media Campaigns
Your social media profiles will help you announce and inform your prospects and followers during the build up to Valentine's Day. You should start informing customers about your products a month before Valentine's Day. This will maximise the awareness of your products or limited time only special offers that you are launching. Including an engaging image and a brief description about your products will help. Ensure you regularly update your posts in the run up to Valentine's Day. You could create a brief news announcement which you could include on your social media profiles, website and online media websites. You could have a PR strategy for the new products to be launched into the media. The online coverage you receive may lead to a boost in sales over the Valentines period.
5) Blog to inform prospects about your promotions
You should announce your Valentines promotions through your company blog. You can also include a link to a news announcement article you may want to publish as part of your strategy. Announce your product offers about 3 weeks before Valentine's Day to maximise the sales you receive. This will help inform your prospects about your limited time offers. As part of your whole marketing campaign strategy your blog article should be part of a much broader integrated campaign. This can include multiple channels, however particularly crucial are email marketing, social media, PR and your blog itself.
If you don't currently have a company blog this will be extremely useful for your businesses throughout the year. It will not only allow you to showcase your expertise; you can use for announcing your offers, product solutions, useful company information and more.
6) Promote your offers with Google AdWords for immediate traffic
Google AdWords can be used to gain short term success for your Valentine's Day marketing campaigns. Additionally you should use other key celebratory events throughout the year to maximise the promotion of your products. Events such as Easter, Mother's and Father's Day allows your business to create a range of creative marketing campaigns. These are events that are celebrated by many people throughout the UK therefore this opens up new sales opportunities for your business.
Article by: Laura Morris-Richardson
photo credit: ollografik via photopin cc