What Is Audience Profiling & Why Is Audience Profiling Important?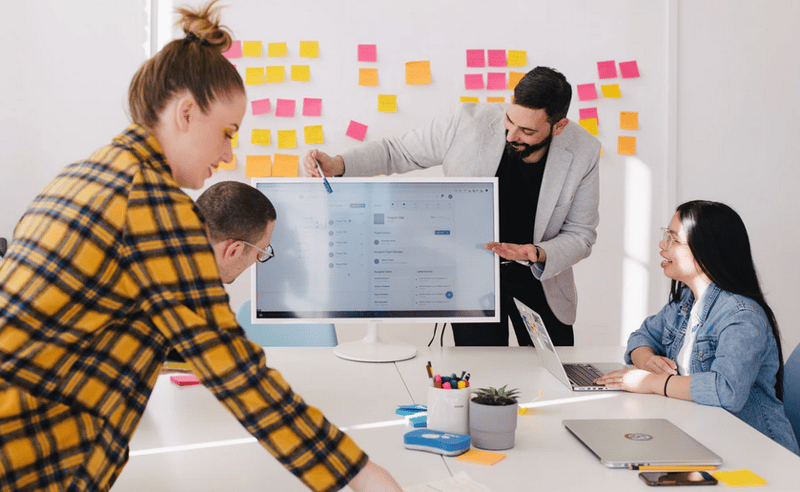 Many businesses rely on consumer data to reach new audiences, using a generic marketing approach in the hope of making a few meaningful connections. While this strategy may have yielded results in the past, today's consumers are continually bombarded by marketing messages; whether in-store, online or via the media. With so many channels vying for attention, it's easy for your message to get missed, filtered or blocked. Over 37% of internet users already use ad blockers, so the content you display in other areas must attract and engage with your customers. Unless your marketing activities are highly focussed to reach and connect with a predetermined target audience, you could be wasting time and resources, as well as destroying the value within your data.
So, how do you ensure your marketing messages are connecting with the right audience? Audience profiling is the answer.

How Does Audience Profiling Work?
Audience profiling is the process of defining exactly who your target customer is, by monitoring consumer buying behaviour across multiple platforms. By segmenting and profiling customers into groups with similar behaviours, marketing activities can then be tailored to reach the audience most likely to deliver the greatest return on investment.
Audience profiling involves four main principles; segmentation, messaging, engagement and measurement.


1) Using Demographics To Segment Consumers By Persona
While demographics such as age, gender and location are still valuable starting points for separating data, today's powerful data tracking platforms can provide businesses with a more comprehensive understanding of their customer's behaviour; including important factors such as education, lifestyle, interests and attitudes. What does your ideal customer do throughout their day? What factors are most likely to influence their purchasing decision? Which behaviours could signify an intent to buy? Once identified, marketers can use this information to create detailed personas of the consumers most likely to require a specific product or service.

2) Messages Targeted To The Buying Persona
Once you have created a picture of your target customer and built an understanding of their typical buying journey, wants and needs, a marketing strategy can be focussed around the creation of meaningful, personalised campaigns - designed to resonate with, or challenge your consumer's perceptions. A clear understanding of your customer's attitudes and preconceptions relative to your brand is key to choosing a concise and persuasive message that builds an affinity with your audience.

3) Precision Engagement With Consumers
The engagement stage is understanding exactly where and when to promote your carefully crafted message for greatest impact. Important factors to consider include the specific platforms used by your target audience and critical timings. This covers areas such as the type of device used, social media presence, event attendance, browsing behaviour, content consumption, publication preferences, and how often each platform is used. These areas enable businesses to determine exactly where and when to invest their marketing efforts and budget.

4) Measurement
Quantifying the reach and engagement of every campaign not only determines the success of your marketing strategy, but also enables businesses to fine tune their ongoing approach. It is important to set clearly defined targets and goals against which the ROI of your marketing campaigns can be measured and validated. However, obtaining and analysing metrics across different marketing platforms can be the most challenging element; as the ability to track the customer journey across your various marketing platforms is only as effective as the data management solution chosen by your business.

Using Audience Profiling To Increase Conversion
As customers gain greater access to information, their needs and buying behaviours are becoming more complex to interpret. Audience profiling, following the above four principles, enables businesses to determine exactly where to invest their marketing resource.
Once you've captured the attention of your target audience you can influence their purchasing decision by providing them with access to valuable free content, such as videos and testimonials, or downloadable guides that provide a wealth of information in exchange for contact information. Placing the persona of your target audience at the heart of your growth strategy means you can create unified, relatable content your customers will value and trust, leading to increased brand interaction and sales conversions.
At JDR, we specialise in creating solutions to unify your sales and marketing strategy, to amplify your brand outreach and generate inbound leads within your target audience.
For information and helpful tips on everything from how to create demographic profiles, to selecting the right data management software for your business, please contact one of our experts today.
Image source: Unsplash