How To Get Customers Coming To You: A One-Day Marketing Workshop For B2B Companies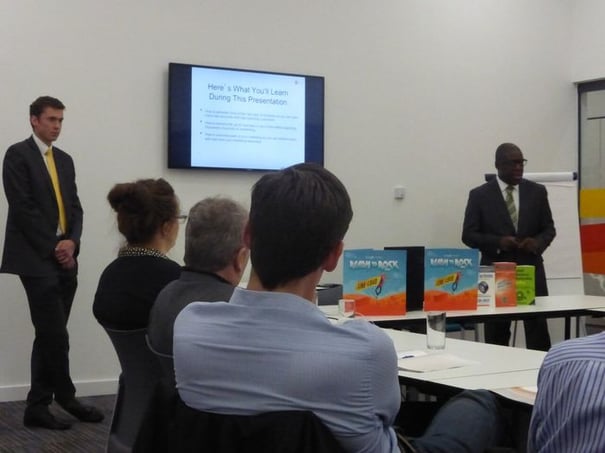 'How To get Customers Coming To You' is a new one-day marketing workshop from the JDR Group. On August 19th, myself and my co-host David Roberts held the first of these events at the newly-opened Derby Arena (otherwise known as the Velodrome), on Pride Park in Derby.
The full title of the event is How To Get Customers Coming To You, Qualified And Ready To Buy – and it's all about how you can create an automated pipeline of enquiries coming to your business in a consistent, measurable way. It's designed specifically for B2B companies (manufacturers, engineers, software companies, business services providers, consultants and construction companies) rather than companies that sell products or services to the general public.
So why are we running this event?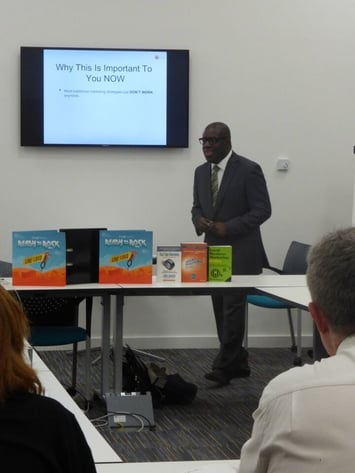 Over the past ten years, the internet age has meant that buyers and decision makers have changed – they are now more tech-savvy, they have access to more information than ever before to inform their buying decisions, and as a result they want to be able to research and buy products and services in their own time and on their own terms.
The internet age has changed the way businesses advertise and market - most of our B2B clients now see that the internet is a powerful tool, and recognise that traditional marketing tactics like trade shows, advertising, cold calling and email no longer produce the same results that they once did.
But for many B2B companies, most online marketing is still falling short of what they need and spending money on SEO (search engine optimisation) and Google AdWords (Pay per click advertising) often leads to more website traffic, but not always a significant increase in the number of customers they attract.
That's the reason for me and Dave creating this event, we wanted to create something that was tailored specifically for B2B companies, and that went further than just being another seminar about SEO or social media – we wanted to give attendees an entire SYSTEM for generating leads and converting new customers using the internet.
Our goals for the event:
We wanted to do the following:
Make it small enough to keep it personal, and allow conversations and participation but with enough people for variety and to allow some networking opportunities (so we made a maximum of 15 places available)
Make the cost small, so any business owner could afford it (we set the price per place at just £99 + VAT)
Have an agenda that allowed for a wide range of different levels so that experienced marketers and also self-confessed luddites alike can all take something from the day
Make the content jargon-free and easy to understand
Create a system that goes beyond marketing tactics, and is an entire strategy
Create and explain a step-by-step process to implement this system
And finally, create a relaxed and welcoming environment
All 15 places went fairly quickly, and the day was great fun as well as being a great learning experience. Attendees included software companies, to e-learning and IT services, through to building services and several manufacturers.
The material we covered included:
7 keys to a website that generates enquiries
How decision makers have changed the way they buy
Defining your audience
How to create engaging content
How to develop a marketing strategy
How to use social media, email, SEO and pay per click advertising as part of this strategy (rather than as standalone tactics)
How to convert website visitors into leads/enquiries
How to build an automated pipeline of enquiries and sales opportunities
How to get sales and marketing working more effectively together
Which marketing software and technology to use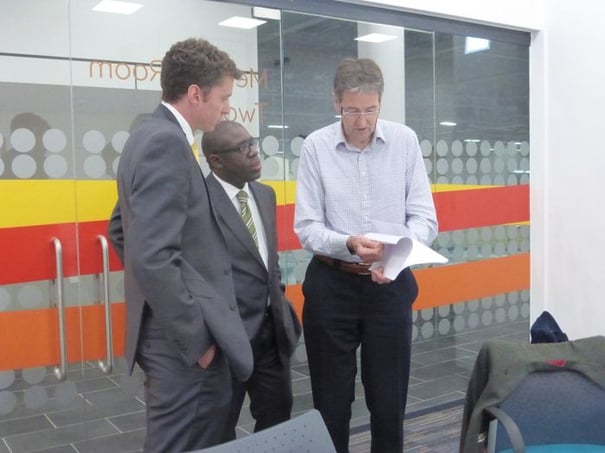 Feedback
We gave out feedback forms at the end of the day to gauge the response, and answers included the following:
"It was 'a wake up call' – don't miss it!"
"It was just what I needed"
"It gave structure and method with concrete actions, and you were open and honest which I appreciated"
"I liked the professionalism of the three presenters but also the way everyone was made to feel comfortable and all questions were answered really well!"
"It's not a hard sell… or even a soft sell. This is a professional marketing plan clearly explained and in a very informative but informal way."
"It was a credible and passionate presentation"
"I most enjoyed the knowledge of inbound marketing – specifically CRM systems, KPIs and website optimisation, it was very well presented and extremely useful"
"It has to be food for thought for any business…. And the food was good too!"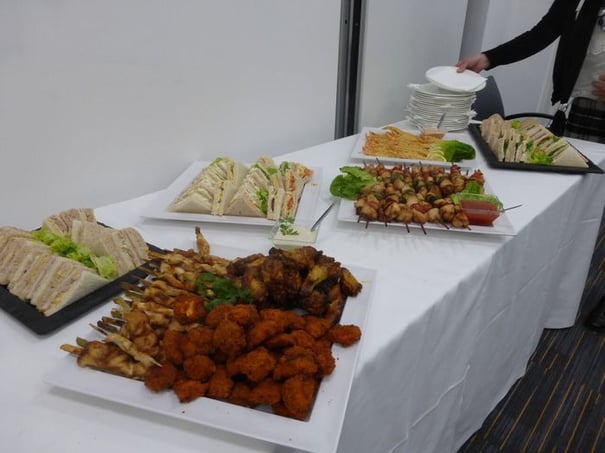 To view more images from the event, click here.
Future Events
If you'd like to know more, we are posting some videos from the day to our YouTube channel, so you can subscribe to be alerted when they are uploaded. You can also keep a check on our events page to be alerted to the next date and venue, as we are planning to hold this event again in the near future.