B2B Marketing for IT Companies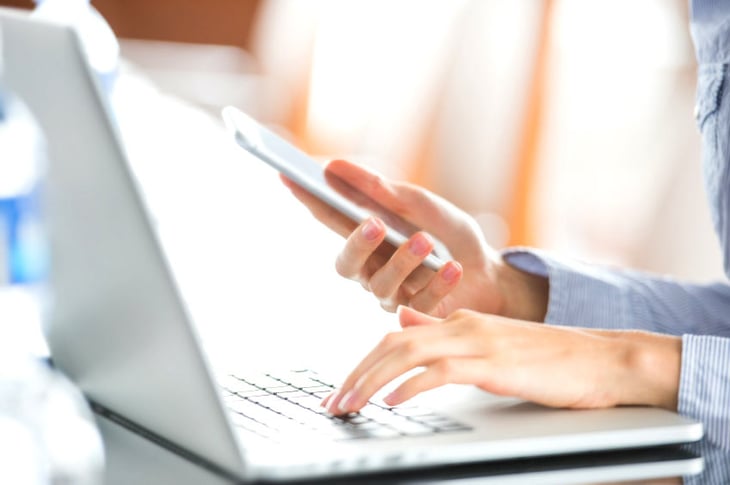 Marketing products, from one business to another, have become of great importance in today's marketing and commerce driven environment. Partnerships that enhance a company's capabilities and reach a wider audience, while at the same time being able to deliver top quality products and services, powered by the internet. Information technology now lies at the heart of this age of digital media and social engagement, making it the most powerful tool available through which to promote a business today. B2B marketing, for those in the IT industry, may not have the sexiest or most glamorous products to work with, but that doesn't mean that their marketing practices are by any means dull. IT companies sell their products and services to other businesses thus need to be on top of their game.
Information technology companies have just that, information. Information which their customers require. Content marketing lies at the centre of IT marketing practices, as information is the key to getting your company, and all that it has to offer, out there.
Effective Marketing Actions and Tactics
Sales Collateral
Sales collateral (marketing collateral) is one technique which is employed by compiling a collection of media that is used to support the sale and promotion of the product/service on offer. This media ensemble is used across various digital media channels, parallel to the main campaign, with the aim of supporting the primary advertising message.
Sales Enablement
Sales enablement allows the sellers of IT products to have sufficient knowledge to be able to competently do their jobs. It educates the sales team as to content, training, and analysis for greater success in converting prospects into customers. The key to this success, as with any form of marketing, is quality content, rich with information.
Content Marketing
Content marketing is a critical success factor in any marketing practice that is embarked on. Providing clients with quality information is the driving force that will lead them to your doorstep. With social media being, as it currently stands, the most popular means of lead generation and generating interest in your company, focus on infographics and content that is rich with information is a benchmark to strive for. Ensuring that articles on your blog, press releases, website and newsletters are content-rich, easily readable and informative, will greatly assist you in achieving your marketing goals.
Marketing Automation
Marketing automation is fast becoming the marketer's best friend. Automation technology has created a whole new sphere around which marketing practices are being built. With the personalization of email marketing messages and social media updates, to increasing website traffic and customer engagement campaigns, content marketing automation is a must for increasing marketing campaign success.
Visual Content
The increased use of images and videos has enriched the marketing landscape in ways that were not imaginable before this modern age. Webinars, virtual trade shows, live discussion groups have all added to the power that a comprehensive marketing strategy will have on your business. As a general rule, people like interacting with other people. It lets them know that they are dealing with humans, and building a trustful relationship is what you should be aiming for. These useful tools will bring together those that share an interest in what you have to offer, and through this, lays a greater opportunity for important business partnerships and some valuable face-time with prospective partners and potential customers.
Mobile Marketing
Mobile campaigns are a great way to reach those hard to reach executives that are always on the move. Often using their mobile phones to scroll the net for information, this is a great way to get them the information that you want. Running web pages that are mobile friendly will generate greater interaction between your company and its intended audience, essentially proving your clients with a more personalised service that they will love. This will also impact how your company shows up in search engine results. That benefit alone is invaluable.
To Conclude
As IT specialists, your company has what others want. All you have to do is let them know you have it. Getting your information to the people that need it the most may be a seemingly easy task, but in a world that is competing so valiantly for such limited resources, competition is fierce, and the price of failure, irreparable. Taking advantage of all that online marketing tools have to offer will assist greatly in the turn-around of failing strategies, or the implementation of new ones. Success breeds success, so ensure that your business is marketing itself successfully.