SEO Trends For 2018 – What These Mean For Your Business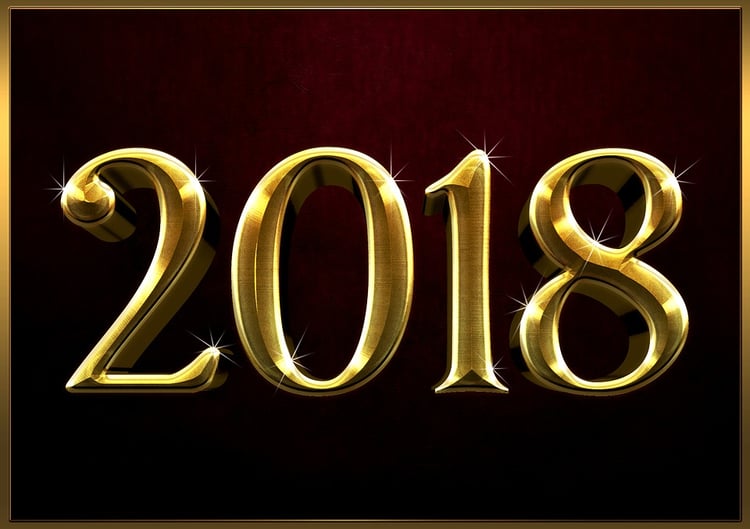 Can you believe it? 2017 has already come to an end! It has been a big year for SEO with many different rising trends. There has been the rise of Accelerated Mobile Pages (AMP) when Google announced stricter rules on AMP. There has also been a huge rise in voice searches and location marketing. If you didn't take advantage of these or simply didn't know about the trends, you may have missed some great opportunities to improve your search engine rankings. It's a New Year and that can mean only one thing – New Year's resolutions.
As already mentioned, 2017 was an important year for SEO trends and these trends won't be slowing down in 2018. If you know about these trends, you can use them to help benefit your business. So, if you missed out on the 2017 trends, check out these trends for 2018 and what they mean for your business.
Google Won't Be Fooled When It Comes To Quality
As the years go on, it is getting harder and harder to convince Google that you have good, high-quality content. This also means it may be easier to be penalised by Google for not having great content or trying to fool the search engine. Google has numerous ways of analysing the quality of your content. For example, Google uses Latent Semantic Indexing in which billions of webpages and terms are analysed to learn which terms are related. This then allows Google to build expectations as to which terms are likely to appear in each context.
What This Means For Your Business
Simply put, your business could create content without doing any research, which won't help your rankings much, or you could do some research into what's working for your competitors and use it to your advantage. To ensure you are creating content that Google would consider to be of good quality or 'comprehensive', it is important to look at the top-ranking pages in your niche. Look at which features each one shares. It is essential for your business that you know which keywords and phrases are being used by the top-ranked businesses in your industry sector if you want to be higher in the rankings.
Voice Search Has Grown Exponentially
Chances are you know at least one of the following:
Cortana
Alexa
Siri
Google Assistant
There's also a good chance that you or someone you know owns an Amazon Echo, Google Home device or something similar. One thing all the above have in common is that they operate through voice commands. The popularity of voice search has soared since the release of these digital assistants and this certainly won't be slowing down in 2018. With more and more of the devices making their way to households and businesses, the growth of voice search will continue to grow.
What This Means For Your Business
According to Google, 55% of teens and 40% of adults use voice search daily. This means it would be wise for your business to take advantage of it. To keep up with this trend, it is important to research common questions a voice searcher may ask in relation to your industry sector. You can target these key phrases to make the most out of this trend.
Mobile Is Key
Let's face it, you may suddenly have a question to ask Google at any given time during the day. What are you going to use to ask one question? Are you going to turn on and log in to your desktop computer or simply take out your mobile device and find the answers almost instantly? Essentially, more people use mobile devices when searching for solutions or answers rather than desktops. It's quick, can be done from almost anywhere and, as already mentioned, mobile devices also incorporate voice search.
What This Means For Your Business
If you want your website to feature near the top of search engine results, you must consider how important mobile optimisation is. It's simple, your website needs to be mobile-friendly. Google favours mobile-friendly sites so it would be a good idea to run tests on your website to analyse whether your website is mobile-friendly and what needs to be changed if it isn't.
Are You Ready For The Upcoming Trends Of 2018?
You've seen a few of the upcoming trends for 2018 and what they will mean for your business. In conclusion, your business will need to adapt to these trends to maintain a good level of SEO. We know this can be hard to keep up with if you don't have the time or knowledge to take advantage of these trends. You may even work hard on your SEO but don't see results. Check out this article to see if you are breaking any SEO cardinal sins - Are You Breaking These 6 SEO Cardinal Sins? Here at the JDR Group, our SEO specialists work with clients to help improve their SEO rankings. To find out more, feel free to get in touch. Also, for more information about some of the SEO trends for 2018, check out - 4 SEO Trends To Look Out For In 2018.