5 Ways to Improve Your Sales in a Recession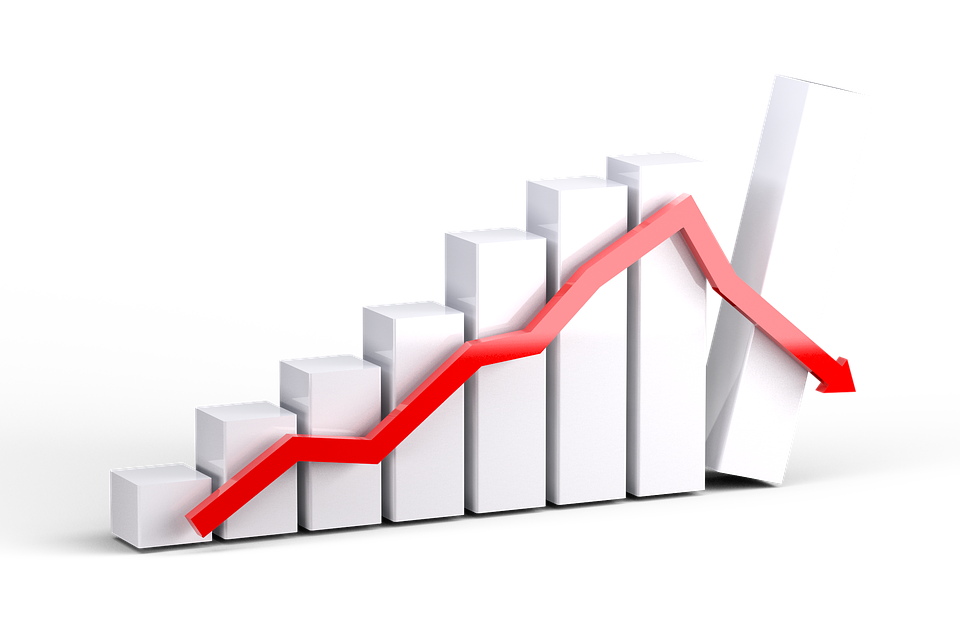 The impact of coronavirus on the UK and world economy has yet to be fully felt. However, with a recession all but guaranteed, it's time to safeguard your business development strategy to ensure your business can continue making progress in sales. A recession does not mean you have to shelve your growth plans or go into damage limitation mode – far from it. This approach could be counter-productive. The lessons from the 2008 recession show that bold companies who streamline their operations and recognise market opportunities can still grow and thrive during a downturn.
All is not lost, but if your business is going to weather the storm – now or in the future - flexibility is crucial. New strategies may be needed to create sales and boost your revenue. Here are some of the best ways to keep closing sales while the market is sluggish.
1) Narrow your focus
Outside of a recession, many companies apply a scattergun approach to marketing and sales. This is a dubious strategy at the best of times, and not one to pursue if you want to improve your close rate and marketing/sales ROI. During a downturn it's tougher to sell, as prospects are more cautious with their money. Therefore, rather than focusing on as many leads as you can find, regardless of quality, keep your attention on specific market segments and quality leads.
During a recession, it can take longer for customers to make critical buying decisions, especially for high value investments and services. In fact, it may take up to 16 contacts to complete a sale. This means that focusing on a limited number of leads – with a strong value proposition for each buyer persona – is the key to successfully closing the deal.
2) Create quality communications
It can be tempting to raise the volume of customer contact - especially if you're now focusing on a narrower pool of leads. This doesn't always pay off, though. Too many unnecessary communications can just lead to customers feeling overwhelmed. Focus on quality first, volume second. You don't need to shout to be heard but you do need to hone in on a persuasive argument.
Instead, it's vital to think about the content you're putting out, and the channels you're using for outreach. Your emails, blogs, adverts, and social media updates need to be carefully tailored to your customers' needs. It may be time to strategise once again about what your USP is, and why customers should choose your company over rivals; this is where a business development partner like JDR Group can come in handy. Once you've done that, make your value proposition blindingly clear in all communications.
3) Remember your existing clients
Every business wants to chase those elusive new customers, with the promise of growth and greater wealth - but remember the proverb about a bird in the hand? Your existing clients are one of the most important resources you have to get you through a recession.
Remember that the first thing businesses do in a downturn is look for ways to reduce spending. Niggling doubts and concerns about service can come to the fore in times like these. In a recession, you should adopt the mindset that no client is guaranteed to stay with you. Make sure to communicate regularly with existing clients, making them feel appreciated, and reminding them of the value of your relationship. Whatever you do, never neglect them in favour of new business sales. Upselling to existing customers during a downturn, giving them tailored special offers and helping them thrive, is often more cost effective than bringing in brand new customers.
4) Use social media tools
Social media is already a key component of most business' sales strategies - but it's even more essential in a recession. LinkedIn and Facebook feature several powerful and cost-effective advertising options, making it an excellent choice when you are prioritising your budget. Secondly, it is easy to target exactly the customer base you want.
The sense of community created by using a good social media strategy is useful in a recession, as you can simultaneously generate leads and develop your business leadership within your sector. There is a lot of good will and knowledge sharing among businesses following the Covid-19 crisis. Get involved and participate in whatever way you can, especially on LinkedIn. Prospects will feel more engaged with your business, which in turn creates loyalty and a greater sense of connection – leading to more indirect leads and sales.
Get ready to grow your business…
With these strategies in place, and the help of an experienced business development partner, it is possible for a business to survive - and even thrive - through difficult times. To discuss your requirements, please call us today on 01332 343281.
Image source: Pixabay