How To Effectively Use LinkedIn For B2B Marketing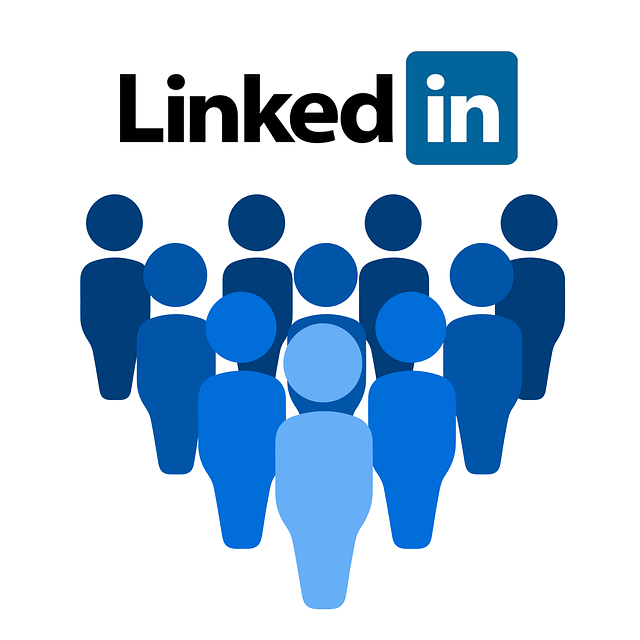 Do you own a B2B company? If so you will be well aware of the fact that B2B can be a challenging arena to be in when it comes to marketing, especially social media marketing.
Many of the clients I have worked with on social media campaigns from B2B industries have been very honest with me, and before I have even begun working on their social media strategies, have told me that, in their opinion, they don't see how social media can work for them, as they have failed to see any results previously! They have advised that working with me is a final attempt to see some results.
My advice to them is the same as the advice I am going to sum up for you in this short article! Do not despair!
Here's how to effectively use LinkedIn for B2B marketing: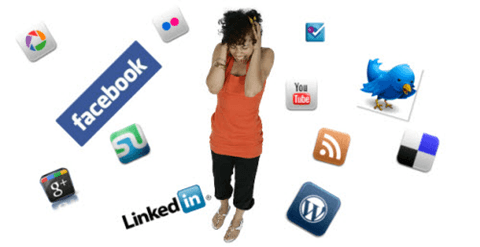 Just because your industry is a little more complex to market on social media, it doesn't mean it can't work! Yes B2C industries are likely to get quicker and more obvious results (by obvious I mean lots of interaction, such as likes and comments) because of the nature of their industry. However with the right social media strategy in place your company can get impressive results from your social media marketing. Especially your LinkedIn marketing.
277% More Effective For Lead Generation
In 2012, Hubspot studied over 5,000 businesses and found LinkedIn was the most successful social media platform, and that their KPI's show that it is actually 277 per cent more effective for lead generation than Twitter and Facebook - read the full article here.
The JDR Group are a Hubspot Partner (you can find out more about it here - Certified UK Hubspot Partners and read all about our HubSpot certificates here - JDR Group's New Inbound Marketing Certifications From Hubspot). SO we've had the chance to watch their own LinkedIn Marketing first hand - in my view, they are a perfect example of how a B2B business can achieve fantastic results using LinkedIn. I'm going to talk you through some of their LinkedIn marketing results and hopefully after reading about their success, you will recognise that as a B2B company you can't afford to ignore LinkedIn.
Hubspot's LinkedIn Marketing
Hubspot have a brilliant LinkedIn page which is regularly updated with their latest achievements and publications, they have achieved a HUGE following of over 124,263 followers. Let's take that in for a moment…………………..124,263 followers!!!.................... That's 124,263 potential business connections! And potential leads or sales! Without a LinkedIn account, those business connections would not exist.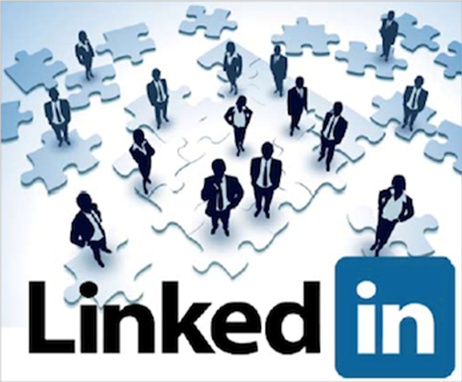 I heard a quote the other day which I loved! 'Opportunity dances with those already on the dance floor'. Make sure you are on that dance floor, waiting for the potential business opportunities that LinkedIn will attract to your business! Create a good strong LinkedIn profile for yourself and an impressive LinkedIn page for your business. Update them both regularly with your companies' achievements so that prospects can see all that you have to offer.
The Power Of Content
A key reason for HubSpot's success on LinkedIn is their fantastic content which is published on a regular basis on their LinkedIn page. Most of their content comes from their blog (which is great, by the way!) You can check it out here.
Follow suit by ensuring you are posting brilliant content on LinkedIn, which will attract your target market, and encourage potential customers to follow your LinkedIn page.
LinkedIn Groups
Another thing the HubSpot marketing team have done which has helped to ensure their success on LinkedIn, is to join LinkedIn groups that relate to their niche, they have even created their own LinkedIn groups.
Joining LinkedIn groups within your niche will help you to get in touch with the right people, as everyone within those groups are interested in your niche in one way or another. Yes you may find a few of your competitors in the same groups, but what's wrong with a little healthy competition? You have to be in it to win it, don't let your competitors dominate the LinkedIn groups without putting up a good fight! HubSpot have joined several groups on LinkedIn and I highly recommend you do the same, and actively participate in them by posting and commenting on a weekly basis.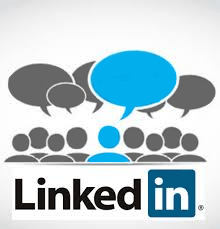 Creating your own LinkedIn groups as HubSpot have done, will give you kudos and show your clients and potential clients that you are an expert within your field. HubSpot have created several groups which focus on their main niches and areas of expertise. Once you have spent a little time participating in LinkedIn groups and have built up your confidence, you should begin to create your own LinkedIn groups that you and your team manage. Creating your own LinkedIn groups will give you full control of the content posted in your groups and enable you to make the decisions regarding who can become a member of your group. As your group will be focused on a subject of your choice, it's highly likely that you will only attract those with a genuine interest in your niche, making them potential leads. Or useful contacts for your business.
Engaging With Followers/Connections
HubSpot acknowledge their followers, make sure you do the same! If someone likes or comments on any of your LinkedIn posts, ensure you respond in an appropriate way. For example………Thanks for the feedback, if you would like to know more check out……… Or: Glad you liked our post what do you think about?…….. Try to end your comment with a question to encourage further interaction from your followers. This will help you to build great relationships with your LinkedIn followers and attract new followers. Never ignore your followers! Doing so doesn't reflect well on your business and you could miss out on some great opportunities.
Use your LinkedIn account to advertise your latest news and events, whenever HubSpot have any business news or events, they ensure they put a post about it on LinkedIn so that their 124,263 followers are aware of it. LinkedIn is basically a FREE advertising platform for your B2B business, so whenever you launch a new product or event be sure to post the news on LinkedIn.
Don't Miss Out!
There is so much more I could say about the benefits of LinkedIn for B2B companies, in fact I'm sure I'll be writing another article on the subject soon, but to summarise if you haven't done so already, you should use LinkedIn effectively and take advantage of all it has to offer your B2B business. Social media stats show that LinkedIn is the social media platform of choice for business owners and professionals, so if you are in a B2B industry it's the perfect place for you to focus your social media marketing efforts, as this is the social media site your target market is most likely to be spending time on.
Take advantage of these social media stats and use LinkedIn to help your B2B Company grow, by taking the time to build an impressive LinkedIn profile for yourself and your business. Remember to update your LinkedIn profile and page regularly, and participate in LinkedIn groups relevant to your niche. This will help you to increase your followers and make some great connections for your business.
LinkedIn contains a pool of potential leads that are waiting to be fished out, if you manage your LinkedIn profiles correctly, you could be the one to catch the big fish! And see some great results just like HubSpot have! Here is a LinkedIn guide designed specifically for senior managers and directors, check it out for further tips and advice regarding how to grow your business by effectively by using LinkedIn - LinkedIn – A Practical Guide For Senior Managers, Directors and Board Members (Who Are Not Marketers!)
JDR Group are a social media marketing agency and a LinkedIn advertising agency - these services are all part of our comprehensive marketing system.