Sony Says Goodbye To Betamax Tapes - How Marketing Has Changed From 1975 - 2016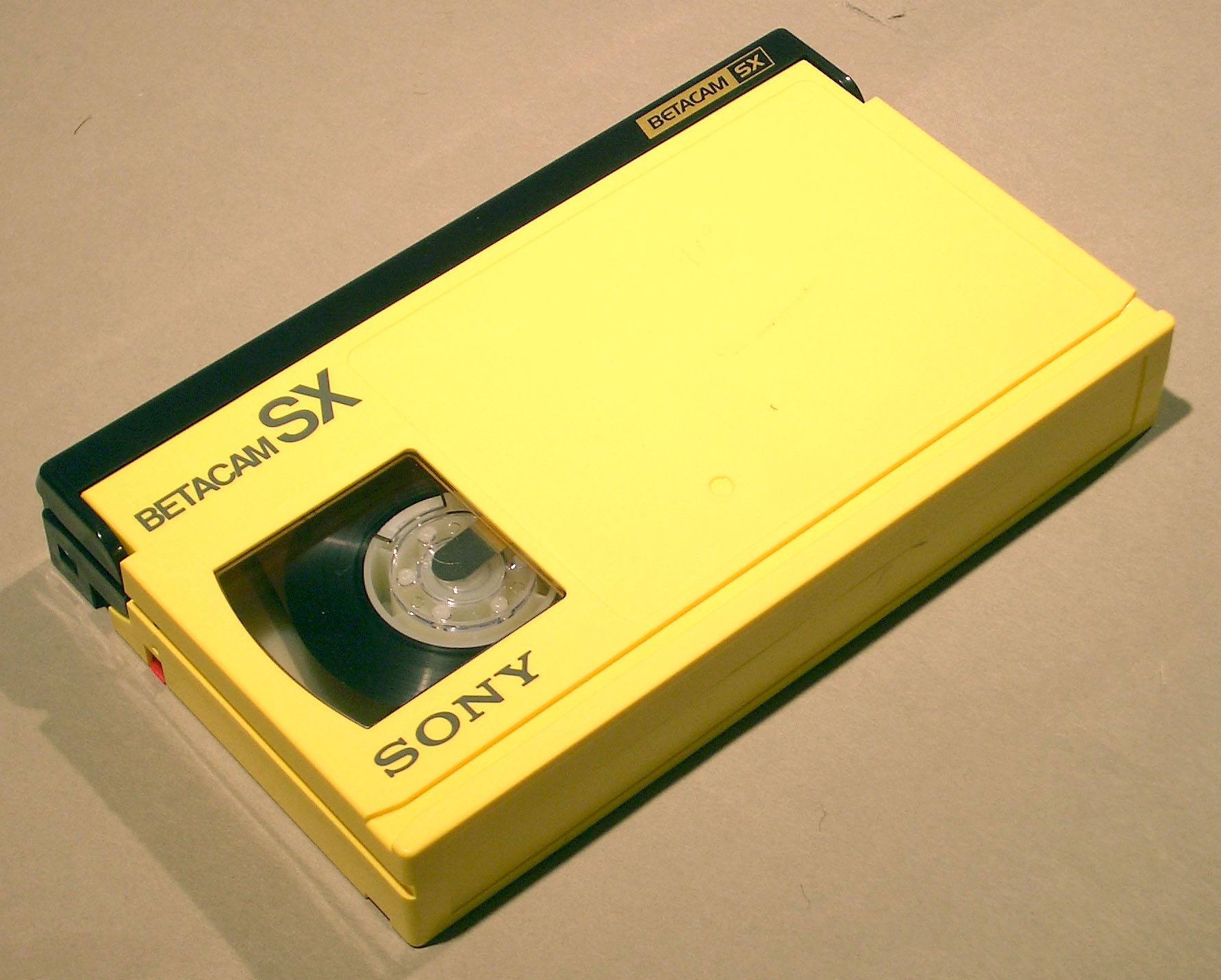 It has been announced this month that Sony will stop selling Betamax video cassettes in March 2016 (http://www.bbc.co.uk/news/technology-34776424). Sony launched the format in 1975, a year before JVC's rival the VHS cassette - which eventually became the market leader after a long battle between the two brands and their fans.
This got the team at JDR thinking about how marketing has changed since the famous Betamax format was released by Sony in 1975.
Every business needs to produce regular quality content.
Since the 70's, consumers have continued to demand information, but they way we receive this information has changed massively. In the 1970's you would find most of what you were looking for in newspapers, magazines, on advertising boards, on the radio, on TV to name a few.
The introduction of the internet has transformed how people get information. In today's climate, every business is in the content business, no matter what industry they serve. The big need for quality content from consumers is constant and growing more and more each year. A whole new business marketing landscape has formed to feed the content monster in all its forms:
Emails
Blogs
Site content
E-books & White Papers
Video
Apps
Plus much more
The list is endless and it needs to be refreshed constantly with quality content in order to feed the consumers desire for more and more information, in order to make their decision to do business with your company. Modern marketing is now charged with identifying those content needs of its buyer, assessing the appropriate format, scope, and tone, supplying the content on a regular basis, measuring the impact of that content. The need for content adds a whole new layer of responsibility to the marketing role, and the resulting content assets are often referred to as "owned assets."
To find out even more about the importance of content creation please read: How To Bring Your Creativity To Life: 4 Easy Ways To Help Create Content
The Mobile Revolution
The past decade especially has seen a marketing revolution brought about by the smartphone. The mobile phone was just in its infancy in the 1970's when Betamax first hit the shelves. Smartphones rose to popularity after Apple introduced the iPhone, inspiring other mobile phone manufacturers to innovate to compete with Apple's iconic device. This has fortunately ushered in the mobility era for marketing, a time when marketing has to be focused on appealing to mobile phone users on the bus, train, watching TV at home and pretty much everywhere in modern life. For business and marketing, this era means an excellent opportunity to become innovative in terms of promotions and sales. With the growing popularity of mobile devices which are capable of browsing the web and accessing online services, businesses and marketers must learn to innovate to be able to serve ads on mobile devices, to facilitate mobile and online business transactions, and to offer new products and services that are aimed at making the most of mobile technology.
Social Media Based Marketing, Greater Emphasis on Social
It would be interesting to go back in time to the Betamax release date and explain to business owners in 1976 how, in the future, they are going to promote their products and business in 147 characters or posting on LinkedIn and Facebook. With the rise of social media came the preponderance of social media marketing. It is becoming more difficult to find businesses that are not making use of social media marketing or at the very least recognises its importance. Social media has become a staple in modern marketing, and in establishing an online presence for businesses. Twitter and Facebook are playing major roles in marketing, with major companies around the world spending millions on their social media marketing. Failing to recognise social media as a key marketing tool, means foregoing some of the surest ways to reach an audience and successfully promote a product or service.
To find out even more about the importance of Social Media please read: Why Is Social Media Important?

Brand accountability is heightened.
The importance of brand accountability was still a big feature in the 1970's, with business fully aware of brand perception and awareness in the market. What has changed since the 70's is the consumers power and voice. In fact, just one user's experience can immediately and directly impact business profits. Marketing today has to be ever-vigilant on all fronts, it is not just about pushing out brand messaging. The new marketing role is about understanding the consumers' needs, creating top content and a good customer experience. Marketing today as posed to in the 1970's, needs to enable conversations using social platforms, online reviews and dialogue to further cement brand bonds. Businesses in today's modern market have to cope with the idea that they are not in charge - not in charge of their brand message, not in charge of the conversations.
Marketing has changed massively since the launch of Sony's Betamax tapes in 1976. Since the 70's major marketing shifts have occurred in the way a business needs to interact with consumers.
You can now listen to our podcast episode on this topic - as David Roberts and Will Williamson. You can find it on iTunes, or listen to it here: