Get More Leads - How to Improve Your Website Conversion Rate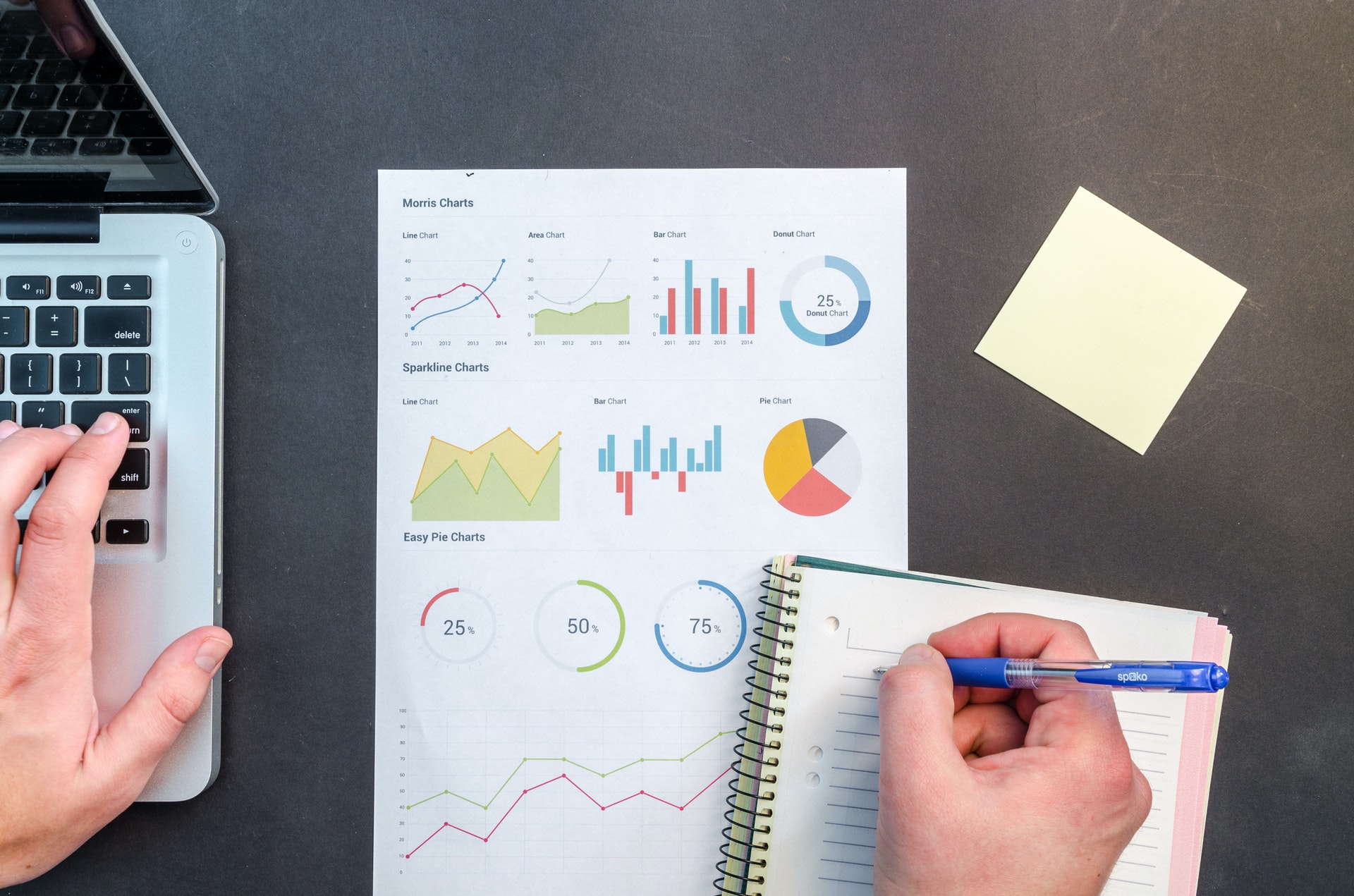 Many businesses need to improve the conversion rate of their websites. Your site might attract lots of visitors, but that counts for little if this does not translate into revenue. As far as online sales goes, there are a range of factors that determine why, when and how people purchase things. Nonetheless, upon closer inspection of the data, you may discover reoccurring issues with your site or sales approach that keep holding you back. More specifically, there are four significant areas that will help you make the most of your website leads and improve your conversion rate. Let's look at each of them:
1) Monitor The Right Data
Data analytics is a powerful tool when optimising your conversion rate, as it can indicate problems with your web pages or content, and highlight areas for improvement. Tools such as Google Analytics, can provide you with important visitor metrics, such as page hits, sessions, time on page, bounce rate and lead conversion rate.
These tools shine a light on your web traffic, and reveal how visitors are navigating through your site – right up to the point of conversion. If you find sticking points in the user's journey, rectify this straightaway to improve the customer experience. Any changes you make to your website should be based on solid data, so use this to give your conversion rate a lift.
2) Make Sure Your Site Loads Fast Enough
Time and again, research has indicated that fast loading web pages lead to higher conversion rates, and that the opposite is also true; people have very little patience with sluggish websites. If your pages are held up by un-optimised web images or a slow server, potential customers will simply go elsewhere.
Fortunately, the reason that people have zero tolerance for slow-loading sites is that making sure your site loads quickly is very easy. You can debug your website coding to improve page loading speeds on certain web pages, or throughout your entire website. It is easy to fix some of these codes, however others have to be rewritten completely in accordance with best practice. A major culprit for slow websites is big images, so make sure these are calibrated to load quickly on all devices – including and especially mobiles. Making your pages load quickly has the additional benefit of improving your SEO, because this is a major element that Google analyses for its SERP (search engine results page) rankings.
3) Be A Trustworthy Brand
How credible does your web content make your business appear? It is vital for consumers to have confidence in your business. Prior to transacting with you, people will decide whether they trust your brand, and it's often the small things that lead them to make snap decisions based on instinct. Although developing trust will not happen instantly, first impressions count, and you can facilitate this process by ensuring your website includes the following things:

-Social Media Links – As well as making your brand more visible, social media gives users a real insight into what your business is about, and a real time snapshot of business activity and customer feedback. It's easy to fake a website but less easy to falsify an active business Facebook account. Furthermore, two way links between your social media accounts and your website can bring new people to your site who you might not otherwise reach through organic or paid search activity.
- Good web content - a core part of trust and credibility is pitching your products and services in the right way, to appeal to your target audience. This means that when your target buyers arrive on your site, they get well-explained content that answers their questions and speaks to their need, making it more likely that they'll convert. Also, having well written, targeted web content makes it more likely that the right people will arrive on your webpages in the first place. Have a chat with a marketing agency, such as JDR, about keyword research, to optimise your web content and improve your visibility on Google for target phrases.
-Reviews From Customers – Third party testimonials add credibility to your brand and differentiate you from your competitors, who might not have any customer reviews on their site. Include detailed case studies on your website so that prospects in the consideration stage can see how your service works in practice – this increases their likelihood of conversion.
4) Simplify The Conversion Process For Your Leads
You want your website visitors to get in touch, so the least you can do is make it simple and easy for them. In practice, this means having lots of contact forms with clear calls to action, and straightforward instructions! According to Hubspot, 44% of online users click away from company websites if no contact details are included. In our opinion, this is generous of the 56% who stick around. At the minimum, a website should feature an email address, and telephone number prominently on every page, as well as the obligatory Contact Us Page.
But don't leave it to your Contact Page to generate leads, as many people may not use it. Embed a contact form on every page with a clear CTA, explaining what you want from your prospects, why you want them to get in touch, and what's in it for them. Your conversion rate may also be impacted if your webpages are overly complex or have too many competing CTAs. Keep the content and calls to action on each page simple and focused on one message, to improve your chances of conversion.

Find out more
To learn more about how the JDR Group can assist you with your website design, web content, and lead generation, contact us today and speak to one of our experts.
Image: Pexels