Why SEO Alone Doesn't Always Work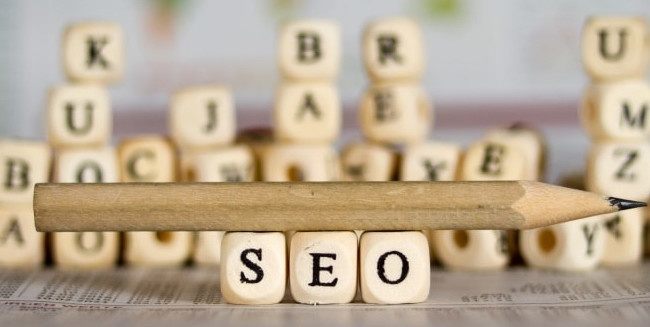 With Google handling over 3.5 billion search queries per day, effective search engine optimisation is vital for ensuring your website attracts traffic. Technical 'on page' SEO, such as the inclusion of an XML site map, ensuring page titles are less than 65 characters and optimisation of robots.txt is useful for sustaining traffic, but won't generate the long term interest in your website which converts visitors into leads. To make the strongest possible impact with your online presence, SEO alone is not enough. To determine which online marketing techniques will yield the greatest ROI, it's useful to get back to basics.
How Google ranks sites
Google's aim is to link search queries with the most relevant content. So by ensuring your web content 'answers' the search queries relating to your target market, your website has a greater chance of ranking more highly than a site that has not been optimised. However, SEO is no longer just about identifying the least competitive relevant keywords for your business and incorporating them into each page. It's no longer enough to get to the top of the Google rankings for that particular keyword or phrase. Yes, keywords are still important in SEO and do improve rankings when properly incorporated, but the way people search is changing. Searches are not limited to highly competitive single words or popular phrases, but through the use of more natural language and sentences often starting with a question.
The impact of Digital Assistants on Search Queries
With the growing popularity of intelligent digital personal assistants like Google Now, Apple's Siri and Microsoft's Cortana, speech recognition as opposed to typed searches enables users to be more specific and detailed in their search requests. This generates a greater number of less competitive long tail keywords, increasing the chances of your site being successfully matched to the search query by Google; but only if your content is relevant. This can only be achieved by optimising your site for people and not for search engines. Find out more about Voice Search here: Google Voice Search: The Future Of Mobile Search
Rankings v Results
Increased rankings are easy and satisfying to measure, but rankings alone have little value unless they result in lead generation or sales conversion. Metrics detailing the performance of all your SEO efforts are invaluable for determining which pages, content and campaigns are generating the most value in terms of downloads, shares and repeat visits. Consider that 96% of initial web visitors are not ready to make a purchase, instead selecting a variation of content across a number of platforms prior to converting.
Deciding how best to invest your SEO budget
SEO is a long-term marketing tactic that continues to yield a return on investment long after initial online publication; however the return on investment will not be immediate. Many companies underestimate the level of resource and commitment required to maintain SEO efforts, which usually come to fruition after six to twelve months. After this point results can be sustained by providing ongoing relevant, quality content to your site.
What makes great content?
The key is to create regular, useful, informative and enjoyable subject matter which can be accessed from a range of platforms. Companies often make the mistake of purely producing content that focuses on their products and services; but how enjoyable is this to readers? Will this encourage the longer term readership which converts into leads? Do readers even know enough about your product to search specifically for that item in the search engine? For example, a software house might promote the benefits of a new release, without considering whether the information would be more interesting if naturally inserted into an informative piece about new legislation concerning their target audience and how the new release can meet updated requirements. Product information should be readily available within your site, but don't forget to incorporate natural search phrases and cover topics readers will find interesting and helpful. This helps to ensure readers remain engaged and keep returning to your site, increasing the chances of longer term conversion. Useful content could include a blog, shared research findings, case studies, or Q&A sessions with an arena for customer interaction and feedback. White papers and video content, such as customer interviews or product demonstrations increase downloads and can be shared and promoted via social media.
Other forms of Digital Marketing
PPC
Pay per click adverts provide the fastest online marketing results, directing targeted traffic to your website. The adverts are positioned on the search engine sidebar, or promoted within another website, to ensure your website enjoys increased rankings and gets onto the first page of the search engine. Once traffic reaches your website, quality relevant content remains vital for converting passive viewers into customers.
Social Media
Social shares, Facebook likes and Twitter re-tweets not only play their part in boosting search engine recognition, but also increase direct traffic to your website through the use of links. Social media is useful for generating additional organic traffic to your site, whilst promoting and amplifying your content message.
Email Marketing
The availability of an extensive range of intuitive free Email Marketing software applications, such as MailChimp and Benchmark, provide a cost effective means of promoting your content to an approved subscriber list. Campaigns can be linked to your website and to your social media platforms. ROI can be measured accurately by tracking the performance of each campaign using Google Analytics. A wealth of metrics, including open rates and click through information by customer is included, providing the ideal opportunity to follow up and convert leads.
SEO is undeniably still important for maintaining the effectiveness of your website. However, in order to increase lead generation and ROI, SEO should be used alongside a range of other inbound marketing tools. Your website is your number one marketing tool and investment into the creation and promotion of quality content and will pay dividends long into the future.