What Do I Write in a Company Blog? 10 Great Small Business Blogging Tips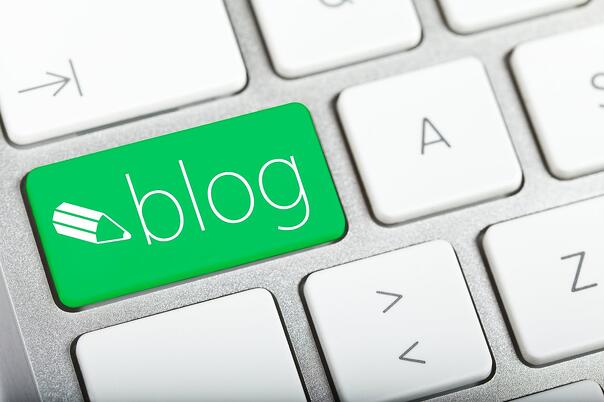 Since the introduction of the term 'blogging' in the 1990's, business blogging has rapidly evolved, much like everything else on the internet frontier. Writing a blog has become so commonplace that companies of every size utilise them, often on a daily basis, to promote their brand, products, services, and ideas. Why? Blogging for your business is a highly effective inbound marketing tool that readily converts leads to paying customersas long as it is done right. Here are ten small business blogging tips that will help your business stand out from your competitors.
1) Know Your Audience
The first rule of public speaking and writing is to know your audience. Write in a way that is reflective of the demographic you want to draw to your product or service. For example, a blog geared toward investors will be written differently than one that focuses on stay-at-home mums or university students.
2) Industry Authority
It is by consistently providing value added content that you gain industry authority. If your readers don't have faith in you, and the information you're providing is devoid of value, then your blog will not get shared, and you will lose the reader's interest. Prevent that by loading your blogs with value added content that will enhance the lives of your readers, and prompt them to share with their social media followers.
3) Solve Problems
Has a reader, colleague or other source posed a timely or often discussed dilemma to you that would make a great blog entry? Show your industry knowledge by solving the problem in a blog entry. Your salespeople and customer service team – and anyone that communicates with customers or potential customer in your business – will help solve problems every day, so why not turn these into blog articles?
4) Offer How-to and DIY Tips
One of the best ways a business owner can establish himself and his brand as an industry authority is to write about what he knows. Are you a garage mechanic? Write a blog post series on the basics of vehicle maintenance (oil change, tyre pressure, windshield wipers), and link those blogs to your YouTube channel that has similar how-to videos.
5) Share the News
Build a connection between yourself and industry leaders by providing your readers with links to their relevant and current articles. Don't just siphon the articles though. Write a blog piece from your perspective about the subject of the article and how it relates to your business and/or community.
6) Network
As you build your blog, network with other industry bloggers and ask them to write guest blogs for your site. It's a great way to continue your goal of connecting your business to industry leaders, and when your guest posts the blog to his own site, your site receives valuable exposure as well. Too shy to ask around? Here are a few tips:
Mention the title of other blogs or the names of writers in your blog. They'll likely see it and share it, or at the very least, it will plant a seed for future communication.

Ask about guest blog opportunities on leading sites.

Leave high-value comments on the blogs of those whom you'd like to connect with, and you're more likely to get noticed.
7) Share the Spotlight
Reach out to your employees and have them write blog posts, too. Every key member of your team could potentially participate, as their industry knowledge should also be highlighted. It will present an image to your readers that your business is staffed by people knowledgeable in your industry.
8) Make a Social Connection
Readers want to know that they're dealing with a human being, and not some mindless content machine. So, now and then lighten the mood by sharing a (not too) personal story, or posting an opinion on a lighter industry-related topic (remember to keep it friendly and professional).
9) Respond to Your Readers
Along the same line as making a social connection, responding to comments left by your readers through a new blog entry is a great way to strengthen brand loyalty. Acknowledging your readers leads to stronger brand loyalty.
10) Remain Professional
Not all comments on your blogs will be positive or helpful, but you can use negative comments and feedback to your advantage. Respond to them in a professional manner and you will earn the trust and loyalty of the leads that matter.
The final word about blogging for business is just as important as the listed tips. Always keep in mind that it's quality over quantity when it comes to blog posts. The higher the quality of your blog posts, the more quickly you will realise your brand building goals. When done right, blogging for business really does offer an effective way to position your business as a leader in your field, start conversations and engage your social media network, as well as attract more traffic from the search engines.
Article by Will Williamson