7 Tips To Make Sure Your Blog Articles Get The Audience They Deserve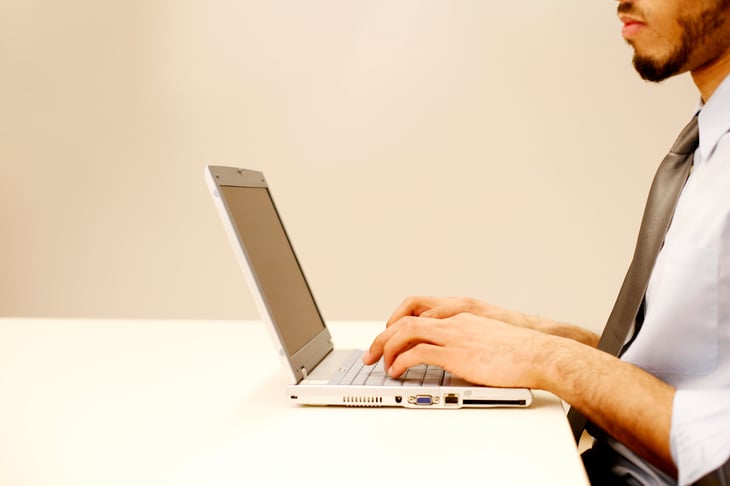 One thing that we've all been guilty of, at some point, is neglecting our valuable blog articles. This part of the inbound puzzle is essential to your triumph online and sadly, it's hard to regularly find time every week to dedicate to it.

Something that should motivate you and your company is: The more you write, the more likely you are to generate more leads. When you see how widespread your content is reaching, it should motivate you to push harder and deliver content that distances you from your competitors and sets your company as the market leader.

Sounds great, yes. But how do you create top level content that generates a consistent supply of new leads?

Well that's going to be covered in rest of this blog article, so make sure you read all the points to ensure your blogs are the best in the business
Pick a relevant topic and focus on that
Looking around the web at different blog channels, what can be clear is lots of content but no real direction or purpose in the blogs. What can be harmful to companies is writing blog after blog with no real direction and publishing content just for the sake of it. Picking topics that are relevant will increase your success ten-fold.
How do you go about picking relevant topics? Think of these areas to aid your topic selection:
What are your buyer personas talking about?
What are your competitors talking about?
What do you wish people knew about your industry?
What are the frequently asked questions in your industry?
What are the common frustrations that your buyer personas face?
Pick a title that is obvious and has reward for reading the article
This seems very obvious, but the title is as important as the main homepage image on your website. The first impression is the lasting impression and will determine if the blog post is read or not.
Picking an obvious title helps guide your search engine optimisation (SEO) and will ensure you're more locatable in Search Engines; something that will help you generate more traffic to the blog and generate more leads.
Do keyword research on your blog title ideas
Once you have brain stormed some title ideas, be sure to do some keyword research on these titles. This will ensure that you are choosing content that people are actually searching for, giving you more opportunity to get in front of these people. To find out more about keyword research please Click Here to read a relevant blog.
Don't be afraid of whitespace
Whitespace is what we call the empty space on your blog posts and website. It's surprising how many people, when writing blog posts, are scared of whitespace and feel they must fill every area. A good blog post will incorporate subheadings, bullet lists and even images to space information. This makes the blog post easier to read.
Include relevant links to other blogs and your website
There are a number of reasons for doing this:
It shows you're looking to help the reader
It drives traffic to previous, related articles of your own, on your website
It lets Search Engines recognise you more easily and establishes relevancy on the subject matter, which will enhance your Google rankings.
Make sure you give the reader, relevant links in the blog article. Plus, a good idea is to keep them to a minimum, focus on the content first rather than filling the blog with link after link. This will keep the bounce rate low and increase readability.
Use Call To Action's on each post to promote current offers
Adding simple calls to action to your blog posts will allow you to gain quality leads for your sales team. Simply showing a 'subscribe to our blog' call to action or something related next to each post, will guide your readers to becoming potential leads for your business.
A great tip that really increases your conversion rate is having calls-to-action at the bottom of particular articles linking to appropriate additional information you might have available, for example e-books.
Promote your articles using Social Media
With social media playing a major role in personal and business life, it's vital that you promote your articles and content on this free platform. It's really as simple as that and doesn't need any more explanation.
If you need any further information on social media marketing, please follow this link: http://blog.jdrgroup.co.uk/digital-prosperity-blog/topic/social-media-marketing
Also make sure you include links to your relevant content in your email marketing campaigns and newsletters to ensure that you get the most views for the content as possible.
Blogging does take time and effort. You are not likely to see gigantic results overnight, but with a regular effort, you will soon build up a wealth of useful information for your prospects, and start to generate online leads as a result.