How to get more people reading your blog articles: 7 Top Tips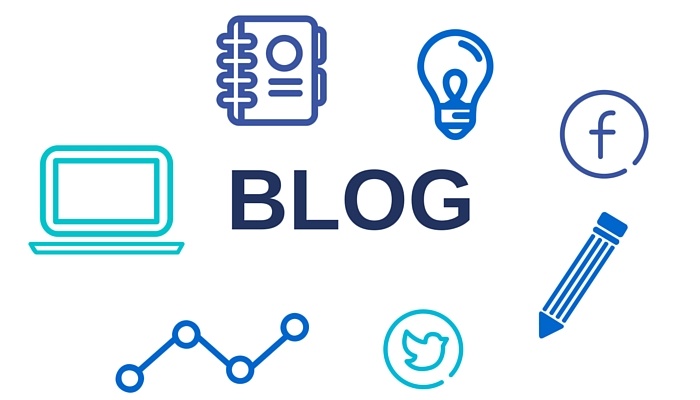 With the introduction of inbound marketing now playing a crucial role in business marketing plans, a business needs to focus more and more on blogging and content marketing. A business blog has a lot to overcome in order to be visible in the competitive world of content marketing. With today's content marketing importance, it can feel like a hard task to get the audience required for your business blog. It is also so easy to get caught up in the 'blogging hype' that you can loose focus on what it is all about! Content marketing is about attracting prospects to your business. If you remember this as a starting point, your strategy should be created from there.
Below are 7 tips on how to achieve more exposure and leads from your content.
1) Promotion of content in Newsletters and Emails
Most businesses are creating annual, quarterly and monthly newsletters to send out to their current customers as well as older leads in the buying cycle. A great tip when sending out a newsletter is to not only focus on just sales messages or company information, but to include latest blogs that can help your customers solve pain points in their business. By doing this it will enable your customers to gain valuable information and promote your business as the leader in the market.
2) Add your articles to your website
This stage may seem to be obvious, but what can be surprising is just the high amount of companies that don't include their recent blog articles in easy to find areas on their website. It's top content, that has been written to help your customers solve their problems, so let them find that content easily. Link to your content by using calls to action, adding a clear tab in your navigation bar and adding the content to your main website pages as extra information. This can only benefit your business and your potential and current customers.
3) Create relevant blog links
When putting together a content plan and instructions for team members to write blog articles, a key part of the of the article needs to include any previous blogs or content that is relevant to what is being written. For example: JDR director Will Williamson wrote a blog article on: What Do I Write in a Company Blog? 10 Great Small Business Blogging Tips. If your blog is about a subject that has already been discussed in other blogs, link to them when you're writing your post. This benefits both your blog and the blog you're linking to, because they both get more exposure.
4) Use your social following
Social media is now part of every marketing plan, FACT. You should already be utilising social media sites such as Facebook, Twitter and google plus to promote your business and gain an audience. So why not include your blog content in the social media marketing plan to gain maximum exposure and promotion to your followers? Don't forget to include links back to your website to read the blog article.
5) Don't forget offline
Promoting your blog isn't just limited to the online world. Include your blog's URL on physical things such as business cards, letterheads and anywhere possible to get more exposure from offline avenues. Instruct your sales team to use word-of-mouth to get people talking about your blog. Get them to mention your blog in meetings or events with other businesses. People still trust word of mouth and this can generate well-earned exposure to your content.
6) Take advantage of blog directories
A way to increase your blog articles' footprint online, is to look into the options of blog directories. The internet now provides many options when it comes to directories. Some of which are free of charge and others which require payment. Each directory has different benefits to adding your content, so do as much research as possible before making your final decision.
7) Make your email signature work for you
How many emails per day does your company send? Have everyone in your business include a link to your blog in their email signature, it's a simple and effective way to get more and more people reading you content. To increase activity, make sure you change the email blog signature regularly and create a graphic to accompany the link. That way your customers will see something new on an email and most likely be intrigued enough to click the link.
Creating top quality content and not ensuring it gets the audience it deserves is a big challenge of modern marketing. By reading and implementing the 7 tips above that include website tips, email/newsletter ideas, social media plans, directories and more, you can start to increase your content reach and footprint in your market.