How To Create A Lead Generating Website – Six Steps To Follow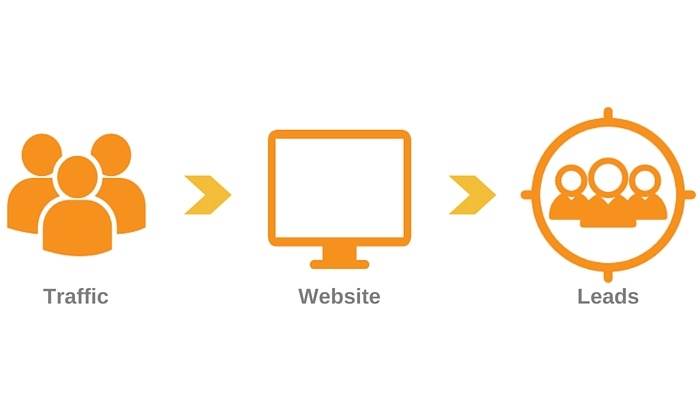 Your website can be a highly effective tool for generating leads if designed with lead generation in mind. There are several ways to optimise your website for lead generation, whether it is making it a more effective marketing tool for a product or service, or ensuring that its usability is simple and easy.
Learn how to create a lead generating website with these top six inbuilt lead generation design tips listed below, design to help your website convert traffic into leads.
1) Add a Blog to Your Website to Generate Organic Leads
A blog is a simple way to add numerous calls to action and useful information on your products or services in a way that seems natural. By creating an engaging, regularly updated blog, your website will be an active site where people go for information and expert opinions. A blog can make your website seem more personal, with a real connection to you, the business owner or manager. This makes customers or clients feel more at ease and more trusting of you, which will generate more leads.
2) Put in a Few Call-to-Action Buttons for Freebies
Many people will simply use a contact page for getting in touch, but if there is someone just casually browsing your website, they may not immediately be sold on your products or service. By designing a call-to-action button, such as "Sign Up for a Free Report/E-Book/Research Guide/Tip List", you are offering the casual visitor more incentive to give you their contact details and to get to know the company a bit better. Getting your web designer to create a few targeted call-to-action buttons is a quick way to optimise your site for lead generation.
3) Add Engaging Content to Your Home Page
Nowadays, it is not enough to simply have a static home page with a wall of informative text. People visiting websites want to feel engaged, and a simple way of creating this sentiment is to design your home page with visually stimulating content. An excellent lead generation website design will have interesting graphics or images on its home page or even a quick explainer video to help customers and clients to get to know the business a bit better. It also delivers information much more quickly than a wall of text.
4) Add Truthful Testimonials
Nothing promotes trust in a brand or business quite as quickly as an honest testimonial. By asking your website designer to include a testimonials page or a few testimonials on your home page, you automatically create a sense of trustworthiness. Positive reviews will help to generate leads, as people will learn that you are a reputable business with excellent products or services to offer. Testimonials can include case studies or success stories - the better the light the business is portrayed in, the more beneficial it will be for your business!
5) Ensure Your Content is Relevant
Not only is relevant wording important for search engine optimisation, but it's also key for getting a visitor to engage with the information at hand. Use strategic keywords and relevant terminology to draw visitors in, and to convert them into genuine leads for your business. If at all possible, design your website to reflect the tone of your target audience, whether that is through the content on the screen or the wording used. Discussing your target visitor's needs, rather than simply talking all about your business, will also change people from casual visitors into real business leads.
6) Make Sure You Add Other Methods of Communication
You should always make sure that any connected accounts, such as social media accounts, are easily spotted on the website. Customers or clients may want to get in touch with you in a way that's easier than a phone call or email. Giving them as many ways to contact you as possible will be better for your business' lead generation.
Your website is potentially your most powerful tool for generating new business leads. This should be a central function of your website, rather than an afterthought. For the best results, integrate lead generation tools into your site from the design and build stage, and watch the leads start rolling in from launch.