Are You Embarrassed By Your Website? Here's How To Fix A Website Failing To Generate Leads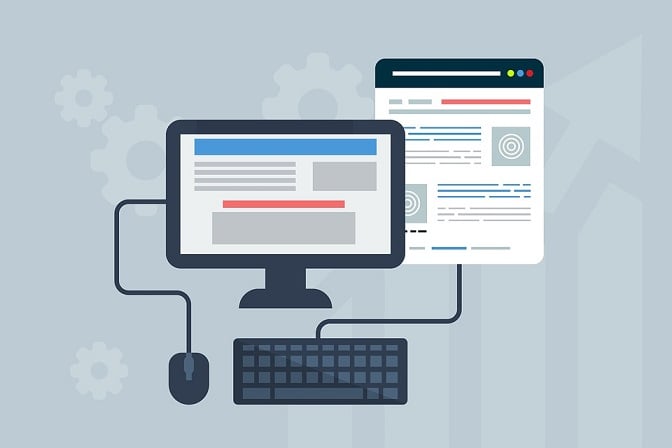 Leads are the life-blood of any successful business. Generating leads will help you to make sales and pull in more revenue. One of the key things that your website should do is to help find leads which you can then follow up on. However, some businesses can struggle with this - while there can be a variety of reasons for this, it could be that your website itself that is the big problem. You might get lots of traffic, but just aren't seeing it convert into genuine leads.
But what problems could a poorly designed website by causing you?
Bad User Experience
One of the big problems can be poor user experience in terms of the website itself. If a call to action is not present, the navigation is a mess, and it looks unappealing, then this will harm your lead generation.
Confusing Call To Action
A call to action (or CTA) is very important for helping to generate leads from your site. While you may have them present, it could be they are not clear or prominent enough.
Poor Site Structure
You should ideally see your website as a funnel which consumers travel through to turn into leads. Your site should be structured to facilitate this journey and ensure the consumer ends up where you want them to be.
The Site Is Too Stuffy
If your site is bland and has no personality, it could be the reason people are not engaging with you. Consumers now like to know the people they do business with before they get in touch.
Not Optimized For Mobile Use
A big issue for many websites now is that they are not mobile friendly. If your site is slow and frustrating to use on mobile devices then people will simply go elsewhere.
Lack Of Useful Content
Most people will come to your site looking for information or a solution to a problem. The content you have should aid them in this and also give them confidence that you are an expert in the sector.
Homepage Blindness
This is where you get obsessed with your website's homepage and focus all your efforts there. Although this is an important page, your blog and product/service pages are crucial too. Many people will be put off if the site looks a mess once they navigate into it further.
It Looks Outdated
An outdated website says bad things to potential leads. They will think that you are either struggling financially or are behind the times in terms of modern business. Naturally, this is not going to make people sign-up for newsletters or contact you.
Website Redesign Is Not A Magic Pill
With the above in mind, you may think that simply revamping your website is the answer. While this could help eventually, it is not the first thing to do. Far more important is to contact a professional marketing agency to conduct a marketing audit. This will look at your whole online presence to help you generate more leads - not just your website design.
Here at JDR Group, we are inbound marketing experts who can carry out the inbound marketing audit that you need. Our background in business coaching will help us to find why your site is not generating leads and suggest ways to fix it.