How To Get Online Reviews To Make Your Business Stand Out From The Crowd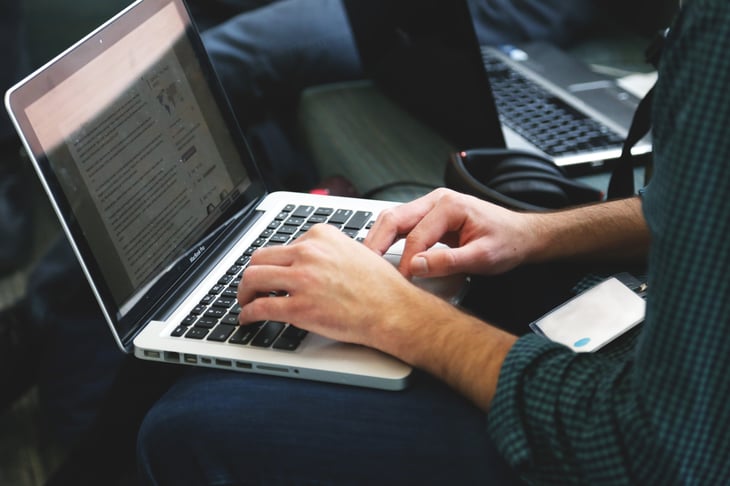 Bad news, traditional sales and marketing is dead: It is no more the period of "manufacture it, package it and they will come". Buyers have changed dramatically, from just walking into the shop and buying the product, to wanting more and more information before completing the sale.

You now need to distinguish yourself as a commendable rival to numerous competitors who are doing precisely the same as you, and maybe even for a cheaper price. One of the most ideal approaches to help your business emerge from the rest, is credible client reviews which you can share with prospects.
You may be thinking, how would you go about getting the most credible client reviews to boost your standing in the market and unlock the door to sales glory? We're going to explain exactly how to get the key to unlocking the door in this competitive market.
The psychology behind the importance of reviews
Social confirmation is a mental wonder where people take after the activities of others in an endeavour to mirror them, in the hope that they get the same results.
When you're scanning for a product or service do you indiscriminately buy it without looking into anybody's previous experiences with the same service. Defiantly not. This is the Internet today and we now expect reviews and information with every potential purchase, to give us social confirmation we are doing the right thing. The internet now allows us to look up individuals' encounters with various items and organisations on external websites, to ensure they can address and tackle your particular needs. You can look over a huge number of surveys from similarly invested people gaining a perception on how they have fared. It is difficult to completely assume that a business is consistent with their statement on certain external websites. Having these reviews on your page gives the prospect a more relatable individual audit of the services and products you offer. Here are a couple quick ways you can begin building up reviews for your business.
Calling your customer for a review
You can approach your customer for a review in a wide range of ways. In the event that the relationship with a certain customer is well established, and you consider your customer to be to a promoter of your business, then an individual and personal telephone call might be your best decision. Highlight the routes in which the customer has profited from your business and ask how your particular solutions have helped their business grow and succeed.
For instance, if your customer is frustrated with other suppliers or manufactures due to their absence of service and appreciation, and they've never had an issue with your company, then the review should show how your organisation exceeds expectations in this area. You'll need to separate yourself from other contenders in your market.
Ensure you have a clear list of questions which prompt detailed answers. If they have achieved tangible results like a 30 % increase on their bottom line since working with you, then ask them to state this too. The best reviews are the ones that demonstrate results.
Messaging your customer for a review
If your business has a number of clients that are long serving and you want to keep a more formal approach to speaking with them, consider putting together a formal email with perhaps a pdf form to fill out to get your reviews.
Send an email expressing gratitude toward them for being a client and inquire as to whether they would mind, on the off chance, if you shared their experience on your site. In the event that they consent to share their data, you can put forth a couple brief enquiries. Customers are crunched for time, so make this simple for them. In the event that your business has helped them out of a sticky situation, they are prone to bail you out in return for the review.
On the off chance that the customer sends you criticism rather than a raving review, don't panic. The best thing you can do in these circumstances is respond. Ask the client how you can help to improve their situation. Once you have solved the issue, you can then use that as the basis for the testimonial. Plus, having a two-way conversation with your customers is essential for showing that you not only care about them, but also that you're willing to go the extra yards and fix whatever is wrong in an apt manner. Time and again, their critiques can show you ways in which you can further improve the processes within your business.
Send a live review link
Online reviews are a major part in how consumers now make decisions to buy. There are numerous platforms where you can have a presence and start to gather online reviews for your business. One of the main places for this is Google reviews Find out more about Google Reviews Here. Online reviews are very powerful and should be encouraged at every opportunity. Just like the above point send an email out to your happy customers with a link to your business profile on Google My Business, and ask them to write a review for you on there.
Embedded website reviews
Having a review function on your website is also a great idea. This enables customers to write reviews directly under a product or service that you advertise on your website. Leaving the review here is a great way for others, browsing your website, to see relevant reviews as they are looking at what you do. There are various ways to do this, if you are unsure how, speak to your website developers and see if they can help you implement this.
Conclusion
Having a testimonial / review strategy is becoming more and more essential now. You do need to work at it, but it is worth it in the long run. The more reviews you have, the more credible you become. And woe betide you do ever get a bad review, because you have numerous good reviews out there as well, your prospects will be able to make a measured decision based on multiple peoples' experiences rather than just one person's bad experience.