5 Best Practices For Tracking Sales Team Performance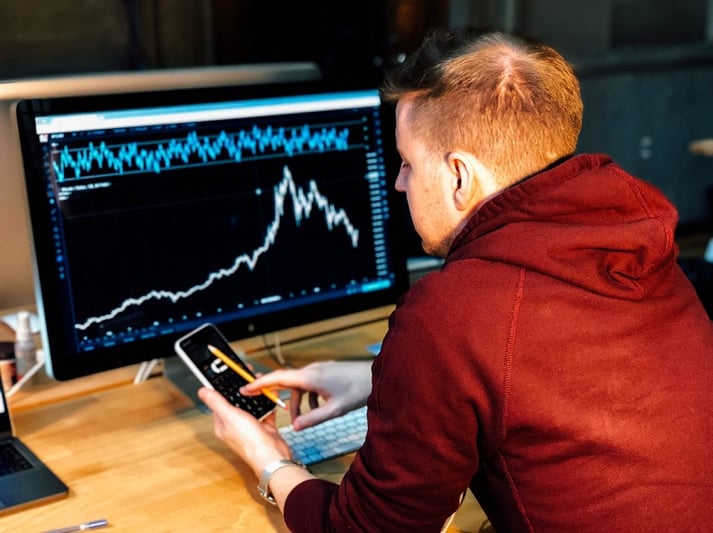 Measuring sales performance is crucial to long-term profitability and growth. However, this may pose a challenge, since defining and tracking performance is complex and depends on various metrics – some of which will have more relevance to your business than others.
Effective tracking involves more than simply monitoring revenues in and out, and requires a proactive approach that anticipates obstacles to productivity. Owner-managers of small businesses may find this even harder due to the time constraints, which can easily lead to losing track of strategic objectives. Here's a brief overview of the five best practices that will make the task easier.

1) Set Concrete And Actionable Goals
These will be the basis of your performance tracking processes. Goals should be specific and measurable, and must take into account the skills of your sales team. It's also important to get the time frame right for each objective (breaking them down into smaller milestones if necessary) and to balance long and short-term goals to simplify monitoring, and provide a strong incentive for your team.
2) Choose The Right KPIs
Not every commonly-used KPI is applicable to your business or relevant to your goals, so narrow down the list so you can maximise your time and resources. KPIs must be actionable within a reasonable timeframe, with the resources at hand – and have a measurable impact on your bottom line. With this in mind, the most common KPIs include sales cycle length, client acquisition rates, conversion rates, customer lifetime value, and new lead generation(by volume and time period).
3) Delegate Data Analytics
Every member of your sales team can monitor and track different aspects of sales performance, as long as they're accountable and you give them the necessary tools and training. To facilitate this, you can provide them with lead intelligence data, which is easier today than ever before thanks to new sales and marketing automation platforms such as HubSpot and InfusionSoft. Being able to use this type of data 'in the field' is an invaluable skill for every sales rep and can make them more efficient individually and as a team.
4) Strengthen Communication Between Sales And Marketing
Don't leave analytics solely to your marketing team. Your sales team spend hours in the field (or on Zoom these days), so they may bring valuable insights that can strengthen your performance tracking strategy. In particular, you'll want to gather their input on customer profiles and needs, hurdles they face, and any tools or training that could make them more productive. These feed into and strengthen your marketing strategy, increasing the overall performance of both teams and allowing you to close more deals.
5) Invest In A High-Quality Reporting Tool
It's possible to generate sales reports manually by extracting detail from spreadsheets. This, however, is time consuming and prone to errors. Investing in a good quality reporting tool (which come as standard in many premium automation platforms) will consolidate the performance tracking process and make it more manageable, giving instant oversight whenever needed. There are several software tools available for this specific purpose, so take advantage of all the insights and personalisation options they offer.
Find Out More
At JDR, we help SME owners design and implement effective sales performance tracking systems – as part of a bespoke business growth strategy tailored to your goals.
If you're ready to embrace better sales results, we're ready to put our expertise to work, so get in touch to find out more.

Image source: Unsplash