The 8 Most Common Mistakes Business Owners Make When Getting a New Website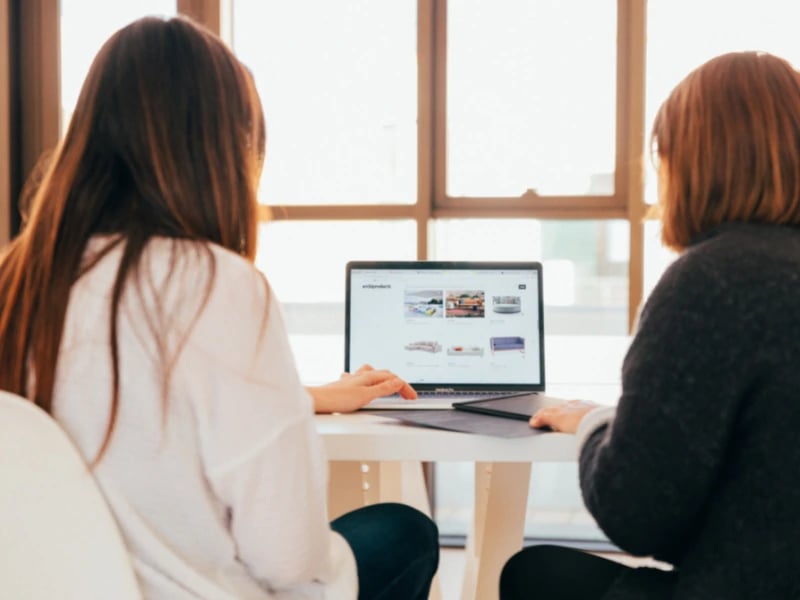 As your online shop front, trading address, and advertising holding, your business website is an important investment. Unfortunately, however, building a new website can be a risk and there are several things that can go wrong. In this article, we explain the most common mistakes business owners make when commissioning a new site, and why you should avoid them!
1) Unappealing design
Web design isn't everything when building a new website, but it is important. It's not so much what your website looks like as the purpose the design serves. The website must be clearly laid out and easy to navigate, with a design that appeals to your target audience and encourages conversions. Your customer's preferences should be considered at every stage, and there's no harm in asking your customers what they think and what they are looking for in a website when considering a new build.
2) Lack of originality
Website building used to be an extremely expensive endeavour but – in a positive move for smaller businesses – the emergence of subscription online website building platforms, such as Squarespace, Shopify, and HubSpot, has lowered the cost considerably. These platforms all offer their users a selection of modifiable templates with which to construct their website without having to deal with the underlying code. While this makes website design more accessible to non-specialists, it also results in a lot of websites that look extremely similar. When using a template, you must be careful to ensure that your site doesn't look too similar to that of your competitors, and that there is something about it that makes it stand out – whether a bespoke colour scheme, video content, or unique graphics.
3) Slow loading speed
A content rich website that takes a long time to load because of all the large images and videos hosted on it is a real deterrent to website visitors. Broken images and slowly loading pages create a terrible impression and most people simply leave the site rather than persevering. Avoid this basic error by ensuring that all images and videos are optimised for the web, and then function-test your plug-ins and widgets to ensure compatibility on all browsers.
4) Not mobile responsive
As many people view websites on tablets and phones now as they do on laptops and desktops, and even desk-bound computer users access the Internet through screens of widely varying sizes. In short, your website needs to look good and function correctly on any type of device and on all screen sizes. Most modern websites have mobile responsiveness written into their code, so that the screen size and operating system is automatically detected, and the content modified accordingly – but it's always worth checking that your site looks good before signing it off. You don't want your customers to point this out after your new site is online.
5) Poor navigation
Even the best-looking websites will fall short of their lead generation potential if they have unclear navigation. Your top-level navigation menu should make it easy for visitors to find their way around your site, with your pages organised into intuitive categories. Keep your menus simple and uncluttered for the sake of your human visitors, and include an XML site map to make it easy for search engine bots to scroll through and index your webpages.
6) Non-relevant or poorly written web content
Your written content is the most important part of your website: the means by which you convert visitors into leads and ultimately into paying customers. Web content should be concise, well structured, and focused tightly on the needs of your target visitors. Try to avoid going into too much detail about your company background and history – it's more important to convey your value proposition and core messages accurately, making your content primarily about your customers.
Another big mistake with web content is to present visitors with an intimidating wall of unbroken text, which is difficult to read and extract information from. Set a font that is comfortable to read against the background of your site and break your written content into small paragraphs and bullet point lists to make it accessible. If you're not comfortable writing original content, or don't have the time, it may be worth working with a professional content agency to ensure your material is search engine optimised and tailored to your buyer personas.
7) Copied and pasted content
Faced with the time constraints of writing original content, many businesses make the mistake of stitching together reused content from an older site, or copying and pasting content wholesale from another business's site. Copying from another business is plagiarism and is technically a criminal offence – and although it is very unlikely to land you in court, it does look lazy and unimaginative if the visitor has read the same content on more than one site.
Worse than this, however, is the effect that duplicated content can have on your search engine rankings. Google's algorithms will attempt to give priority to the original source of any written material, and downgrade the relative position of any derivative pages. This means that if you copied content from an external source already online, your page will be made to defer to them with a lower search rank in Google results. The same applies when reusing duplicate content on multiple pages of your own website – you should keep the content on each of your pages original to avoid one or more pages being penalised for duplication.
8) Inadequate calls to action (CTAs)
The purpose of a business website is lead generation, so your written content should always draw back to a clear and straightforward call to action. This could vary from page to page and may involve asking your visitors to sign up for an email list, request a quote, or download a piece of gated content. Make your CTA clear and unambiguous and make it easy for your visitors to get in touch by including an easy-to-use contact form on each page, combined with strong and visible CTA buttons.
Next steps
At JDR, we offer a content-driven website building service in which we create strong and appealing mobile responsive websites around compelling written and visual content optimised for conversions. To request a quote or to find out more, please call 01332 343281 today.
Image Source: Unsplash