New Update To Instagram That Can Increase Your Business Engagement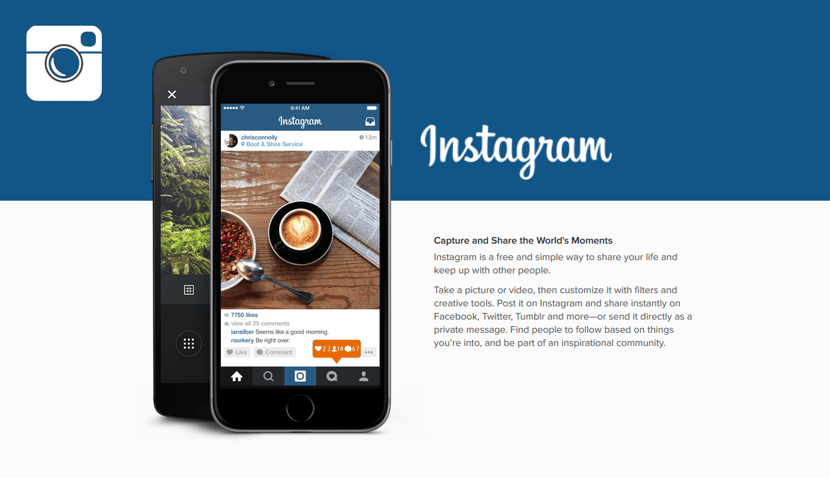 Are you a regular user of Instagram? Do you actively reply back to your followers and comments? Instagram has always been a mobile-only photo sharing app but now it's offering more features to Desktop. Instagram have recently announced that on Desktop you can now search for users and hashtags as well as being able to comment on pictures. You may think this is only a small update and that you don't need to worry about this for your business, but the truth is that you definitely need to take note if you're not using Instagram for your own business. In this article I will be discussing how you can use Instagram for your business and how the new Desktop update can speed this process up.
How you can use Instagram to help your business?
Let's start by talking about how Instagram can help your business. Instagram is a photo and short video sharing app which is perfect if your business regularly has the opportunity to take photos and videos. For example, let's say your business is a retail business that sells new trainers and tops. Instagram allows you to upload a photo with your own caption which you can share to all your followers. You can also add hashtags to your caption, which means anyone that searches that hashtag will most likely see your post. If you want to learn more about hashtags here is an article that can help - The Power of the Hashtag and How Important it Has Become. This means that not only are your followers seeing your latest photo uploads, but the whole world has the opportunity to see them! If you use Instagram in the correct way for your business it can be very powerful and can help push your business to that next level.
Below are some ideas that you can use to help gain followers and make your Instagram page that bit more exciting:
1) Run Special Instagram competitions
As Instagram gives you the chance to use your own hashtags, why not run a competition and use your own hashtag? Lets take the example I used earlier, a retail business that sells new trainers and tops, you could simply upload a competition photo with the caption 'Competition time! Be in with a chance to win a new custom pair of trainers by designing your own pair. Use #trainerdesigncompetition and we'll pick the best design' Something this simple can ignite your customer relationships and can even help gain new customers! Everyone loves trying to win something so even if they don't win they are much more likely to go onto your website than if you didn't run the competition. It is also extremely important that you make sure your website is Smartphone friendly, for more information read this article - Is Your Website Smartphone Ready? You Could Be Losing Hundreds Of Important Clients If Not!
2) Share 'behind the scene' photos
Such a simple but powerful tip. If your followers can learn more about your business from a simple photo then why not post behind the scenes snaps? People are always intrigued to know what happens behind business doors, so by uploading photo's of your shop after hours, or a photo of your team in the office you are building customer trust. They will see your fun side and will be much more engaged with your business.
3) Showcase your best products
You may think that all your products or services are the best and that your customers will want to see every single photo within a week, but the trick is to know what they want to see. By looking online you will see what products or services your customers want. Trends change so you need to make sure you're always keeping up with them. If you're able to post the most relevant photos to the most relevant people at the most relevant time, your exposure will go through the roof! Look at what other Instagram users are posting, take some time out to do some research to collect some data.
You can also comment on photos which can be extremely powerful, and this is where the new update comes into play...
How can the new update help?
This new update can be a massive help for you to track how your Instagram page is getting on, and it also gives you the opportunity to build customer relationships. When Instagram first started you were only ever able to use it on mobile devices. This was great if you were using it for personal use but in terms of business use, this was not ideal. It meant that you could only ever get on Instagram on a phone so whoever was working on the business Instagram profile had to come away from their computer and turn to their mobile phone. Currently you are still only able to upload photos via mobile phones but the new update does allow you to do everything else on your Desktop. This is great news as it means you can post a photo in the morning from your mobile phone, and then track how it is getting on on your desktop. One great way of building customer relationships on Instagram is to comment back to followers and other users. So lets say you posted a photo, you checked it and you received a large amount of comments, before you could only ever respond on your mobile phone which took time and effort. Now you can do it from your desktop which makes it quicker and easier! Replying back to comments can really improve customer relationships as it shows the customer you are a business that values its customers, and that you are keeping up with current trends.
Article by: Adam Jones