Local Business SEO – 5 Natural Link Opportunities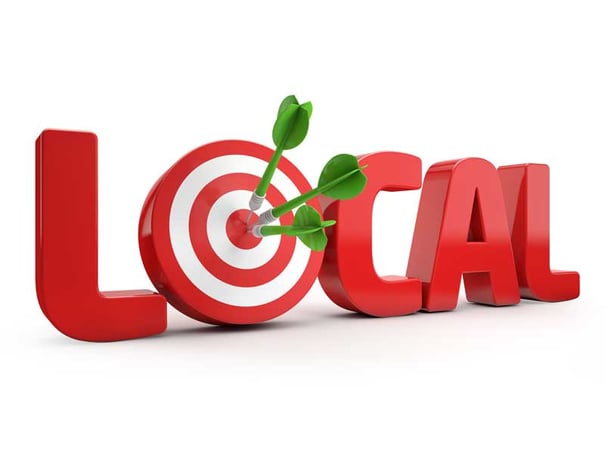 For any business implementing an SEO strategy, whether you are running the campaign yourself or have employed an agency to do it for you, links are of vital importance. However, link building in the SEO landscape today is difficult, even if you are blessed with a fantastic budget and resources. If you want a successful local SEO campaign then constructing a solid and diverse link profile is a must. This will be one of the main factors that determine your websites success in the Search Engines.
Before I go on and tell you about some great natural link opportunities for local businesses, you first need to understand what a good link consists of.
As Google has continued to develop and update its algorithm, the links it looks at in determining a web page's authority are a lot more difficult to get and a lot more effort is required. A number of years ago you could just go out and build anchor text rich links almost anywhere and it would give your site a boost up the SERPS (Search Engine Results Pages). Now, this just isn't the case. A link has to be natural. A few things to look out for in determining the quality of a link are:
1) Does the link generate a good amount of referral traffic to your website?
If it does, then that is generally a good link and is valuable as you are gaining more traffic that could potentially lead to more enquiries.
2) Does the link help increase the reputation of your brand?
If you get a link opportunity where you can increase the reputation of your brand then go for it. Even if it doesn't provide any direct SEO benefit, it will still be a link worth having.
3) Does the link increase your brand visibility in front of your target audience?
If you get the opportunity to publish a guest post on a website in your niche that gets a fair amount of views from people in your target audience then this is going to increase the visibility of your brand for these people, as long as you provide quality information. Again, even if a link like this didn't give you any SEO benefit it is still great to go after
Continue reading this article below for some great ways to get local links.
1) Green or eco-friendly links
Is your local business and the way you run it eco-friendly? Being eco-friendly doesn't just have off site implications such as energy saving and impacts on the environment, it also has great online benefits. If your business is green or environmentally friendly, then you have a great opportunity to get some good links for your website. In general, these types of links will be from "green directories" or organisations you can become a member of, that promote eco-friendly companies.
You can simply search Google for terms like, "green business directories", "eco-friendly directories" and also terms like " eco friendly organisation membership" etc. However, as with all link building you must be cautious. Although there are some fantastic link opportunities for you here, you still need to look into the websites carefully before getting a link on them and make sure they are useful, reputable and not spammy.
2) Job postings
Although this may not immediately strike you as an opportunity for local link building, it really is! If you have a vacancy or two going at your local company then take advantage of it and use it to get some links!
Places to get them:
Local news websites will often have job vacancy pages on them. If so, reach out to them and ask if you can post a vacancy with a link back to your website to find out more information about your business.
Local job listing websites
As with above, local job listing websites are another place you can take advantage of this and potentially get a link back from.
Anywhere you can think of
Any website you can think of that post job vacancies or opportunities on, could be a great link opportunity for you. You could even end up getting a .edu link from a University website as these quite often have job posting boards.
3) Local donations and sponsorships
Making local donations and sponsoring local companies is another good link building strategy. Again, as with any link building you still need to be cautious and be sure the website you are going after a link on is reputable. You can often get links on "donors/donations" or "sponsors" pages on their websites. In order to find yourself some link opportunities you can simply search Google with some of the terms below...
"city inurl:sponsors" (eg. Derby inurl:sponsors)
"city inurl:sponsorhip" (eg. Derby inurl:sponsorship)
"city intitle:donate to us" (eg. Derby intitle:dontate to us)
"keyword donations" (eg. Electrician Donations)
Once you have completed your research and found some good opportunities then reach out to the webmasters and organisations that accept donations and sponsors in return for links. Also, if you are sponsoring or donating to a good cause then shout about it on Social Media and on blogs.
4) Offer student, staff and military discounts
Offering a discount to military, students and staff at a University or College or even of a technology School or something of the sort can be rewarded with a valuable link back to your website. Again before you reach out to some organisations and webmasters you will need to first find some good opportunities. Again, this can be done with a few Google searches. Please see the examples below...
site:.org "student discounts" - Looks for websites that offer student discounts
site:.edu "student discounts" - Searches .edu domains for student discounts (Colleges and Universities)
site:.org "military discounts" – Looks for websites that offer military discounts.
This is another excellent way to get links as a local business, and you can even start to add geo modifiers to the above search strings, i.e. site:.org "student discounts Derby".
5) Utilise your business relationships
Utilising current relationships you have already built up with other local businesses can be a golden opportunity for links. Some of these may be willing to link to your website in a useful links or resources section. A great opportunity for this is when you often refer your business to a similar type of business. Again, before getting these links you will need to create a list of opportunities from similar businesses to yourself who don't offer the exact same product/service. For example, if you are a shoe shop then a fashion or clothing website might be willing to link to you. Once you have created your list, contact the business owners with your pitch and you could get a valuable link in return.
Conclusion
Local link building, as with any link building is a process that takes a long time and doesn't happen overnight. Building up a solid link profile can take months and even years sometimes to get to where you need to be. However, in the end the hard work does pay off because search engine optimisation is still, in the long run, one of the best marketing techniques in terms of ROI today (return on investment). If you think outside the box with your link building, use some of the ideas above and play by Google's guidelines, you won't go far wrong and your website pages will start to climb the SERPS. The strategies in this article aren't just limited to local businesses, you can also use them if you are a national business. If you have any local link building ideas to contribute to this post then please share your ideas and thoughts below. Also, for more low risk link building strategies read this article: Low Risk Link Building Strategies for SEO in 2015
JDR are an SEO agency in Derby - contact us to find out more about how we can help.