Inbound Marketing: Finally, Something That Works For Professional Services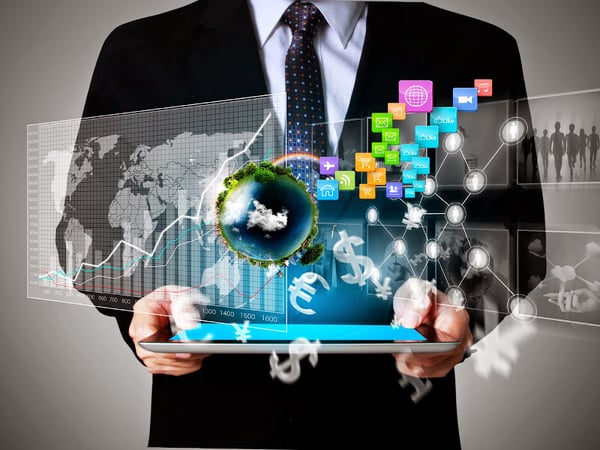 We often get asked by business owners of professional services businesses (for example solicitors, accountants, IT services, consultants) the following question: "How do I make online marketing work for me?"
Many websites and online marketing activities of businesses in these professional services industries are underperforming (and let's be honest haven't changed since 1995!). The future is exciting for the professional services industry.
How do you make your marketing just as exciting? The answer is: you need to sell and market your services the way your ideal customers buy your services.
However, many business owners have tried marketing in this industry and often failed.
Is that it then?
Is marketing a waste of time in Professional Services?
Absolutely not!
You speak to most business owners in this industry, the vast majority want more leads. Ideally they don't want to rely on other people finding them work. They would like to find a way that brings them the enquiries that they need without having to rely on their clients. A relatively new yet proven way of doing this is through Inbound Marketing.
What Is Inbound Marketing?
Inbound Marketing is a way of bringing new clients to you, without spending thousands of pounds on traditional advertising and using modern technology to automate the process so that much of your marketing can run on autopilot.
Rather than advertising your services, and hoping that someone sees your adverts, you are being found and discovered by people who are actively looking for what you do, trust in what you say, and see value in what you are saying - and they are doing this online.
Gone are the days your prospective customer would sit patiently and listen to your pitch.
Google's Zero Moment of Truth study found that buyers are conducting specific research prior to buying products or choosing services. Professional services firms need to embrace the new buying process and meet their prospects on their terms. This is Inbound Marketing – a sequence of information that helps people find your company when their researching their options.
If you had the opportunity to send your best employee to speak directly to everybody that was thinking about using a service like yours what would that do for your bottom line?
Inbound Marketing allows you to do that 24 hrs a day through using educational content, a blog, an article or videos.
Your main aim should be to act quickly, be market focused and approachable.
6 Mistakes Professional Services Businesses Make with their Online Marketing
1. Making your Website about YOU
Websites are about giving your customers what THEY need not an opportunity for you to show off. Buyers want to know what you do and how it can benefit them. Do Not make it difficult for your visitor to find that out.
2. Not highlighting your USP's
What is it that makes you different to everybody else and how are you communicating that? Professional services is a highly competitive arena what gives you the advantage? For every piece of copy you write ask yourself "So what?"
3. Failure to include calls to Action
What is the point of your website? Getting traffic to your site is only half the battle. Financial rewards only come when those visitors turn into clients. Out of the firms we have met very few are doing a good job at this therefore concluding online marketing doesn't work for them. Just including your phone number on your website DOES NOT mean it will start ringing. If the goal of your website is to arrange consultation put some great content answering some common questions along with a form that allows them to schedule a consultation in seconds.
4. Few (or No) Testimonials
People expect you to say you are good, who wouldn't. Just because you have said it doesn't mean that people will believe you. People want proof. Have logo's, videos, quotes from satisfied customers. Show case studies, write articles, blogs, already building credibility and trust between you and the prospective buyer.
5. Old blogs, articles and 'news' pages
The 'no news is good news' saying does NOT apply in this case and old news is bad news for the success of your online marketing. The impression you give is one of disorganisation, lack of attention to detail and responsibility and quite frankly that you just don't care. However this is an easy fix, you just need to implement systems incorporate automated marketing.
6. Saying no to Social Media
Many businesses in the professional services sector are undervaluing the power of social media when other industries are proving time and time again just how effective this type of marketing can be. LinkedIn is probably the best free business to business tool there has been for 20 years yet many professionals do not know how best to use it. Twitter, Facebook, YouTube all offer excellent opportunities for lead generation.
Is Marketing Automation the Future?
Most businesses in Professional Services have little resources when it comes to marketing. Very little importance is placed on it, so it's rare you will see 4 or 5 people in a marketing department in this industry. So who does all of this? Marketing Automation is the answer. How would you feel about having a system in place that automates a lot of repetitive marketing tasks, that generates a high number of leads every month?
Want to find out more – click through to download a free website conversion checklist, and find out how you can turn your website into a much more consistent leads of enquiries and sales today.
Article by Shirley Lacey