How To Use LinkedIn For Business Development In 8 Steps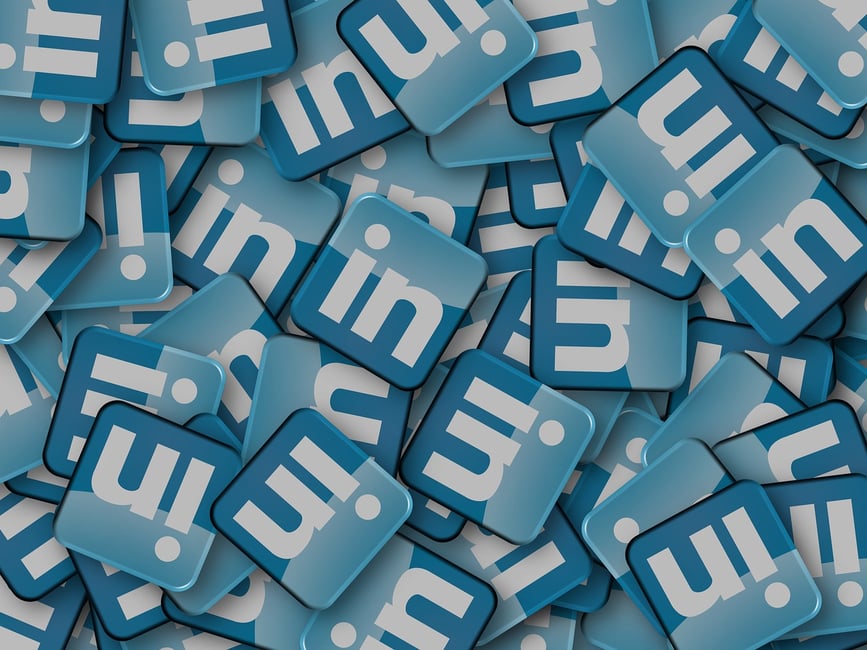 For company directors and decision makers, LinkedIn is a powerful business development tool – if it is used with strategy and foresight. With a little know-how, time and effort, you can use the platform to generate more leads and increase your reach within your target market. The following eight steps constitute our beginner's guide to how to establish a strong BD presence on LinkedIn:

1) Review your profile and company page
First things first, before you reach out to other users, get your own house in order. Start by taking a critical look at your own business profile and company LinkedIn page. This is the first thing that potential customers see when they search for you and should therefore be as good as you can make it. Keep it up to date with relevant information, including your latest promotions, and make sure there are links to all your offsite content and your contact details are accurate. Populate all the fields of your profile and company page, and ensure all logos and images are optimised to display correctly on LinkedIn. This isn't automatic; so you will need to use a graphics package to make sure you have the right resolution.
2) Create connections that matter
With connections, the goal should be quality rather than quantity. 100 meaningful business connections are more valuable than 750 random or out-of-date ones. Everyone receives invitations to connect from all manner of people, including hopeful recruitment agencies and friends and family with no relevant business connection. Make sure that you only add connections who are directly relevant to you and your business. If you are concerned about appearing rude, send the contact a message explaining politely why a LinkedIn connection may not be appropriate, and suggesting an alternative. There are plenty of other platforms you can use to connect with friends, family and former colleagues, such as Facebook and Twitter. Think about what reciprocal value you can give each other by being a LinkedIn connection; shared knowledge, contacts, new business, supply sources? Go into each relationship with your eyes open knowing what you want.
Try taking a look at the People You May Already Know tool if you're unsure where to start, but bear in mind this will suggest a lot of personal contacts that it will harvest from your email address.
3) Remember SEO
When you're using LinkedIn for business development, remember that if your profile is public it will be indexed by the search engines. Make this work to your advantage by optimising your summary to include keywords and important search terms. Include links to your website(s), apps and other social media accounts. Remember also to place a direct link from your website to your LinkedIn profile page.
4) Exploring the LinkedIn tool kit
Once you have your profile and connections taken care of, you will want to make good use of LinkedIn tools to drive traffic to your business. You can do this using the LinkedIn Developer site. These tools will enhance your website by offering you the ability to link to your profile from your site's bio page.
It is possible to include the Recommend with LinkedIn button on your site so you will have social proof that customers and clients recommend your business.
You can also take a look at the Share on LinkedIn plugin that will allow visitors to share your website content on the platform.
5) Use the All Updates area to your advantage
LinkedIn shows a list of network updates when a user logs on. This displays information, posts and updates from all your connections, with the most recent appearing first. This is often the first place a user will go on LinkedIn after logging in. Build awareness and authority by having a stream of information that will appear on the LinkedIn homepages of your connections. Post your updates regularly and at carefully planned intervals to maximise your exposure, while ensuring your connections are not overloaded with content from you.
6) Start your own LinkedIn group(s)
Setting up a LinkedIn group, relevant to your industry, is an easy way to build business connections through discussion postings and comments. Setting up a group immediately establishes you as an authority in your field and one that cares about the overall prosperity of your industry, rather than just your own company profits.
Your group becomes a meeting place for likeminded decision makers to share opinions, generate business and forge best practices. Your group is an entity in its own right, rather than an extension of your business. It should be a source of value for all participants. Therefore, although you can by all means use it to let members know what your business is up to, it should never degenerate into a sales bulletin board for your company.
If you did want to create a purely promotional group, be specific about it and set it up exclusively for your customers, calling it something like "Veritas Ltd. Customer Forum". You can then use the group to quickly answer customer service queries, as well as sending out exclusive offers for existing customers. You may be surprised at the amount of additional business you can generate through this 'soft-sell' approach.
7) Send out newsletters
LinkedIn can be utilised to send out newsletters to your connections. You can segment your list by industry or geography and can reach up to 50 people with each update. Make your contact lists as specific as possible and target your connections with personal messages.
8) Take note of your RSS stream
Within the account features on your Account Settings page there is the option to get LinkedIn content via an RSS feed. Enable this and add it to your RSS reader to keep up to date with all goings on with your connections. From there, you can identify potential business opportunities and quickly respond to relevant content.
The value of LinkedIn to the development of your business should not be underestimated. In terms of business-to-business marketing, it is a highly effective tool, and one that you should get started with using today. Learn more about how to use LinkedIn with this great article - How To Effectively Use LinkedIn For B2B Marketing.
picture Source: Pixabay