10 LinkedIn Tips To Improve Your Business Lead Generation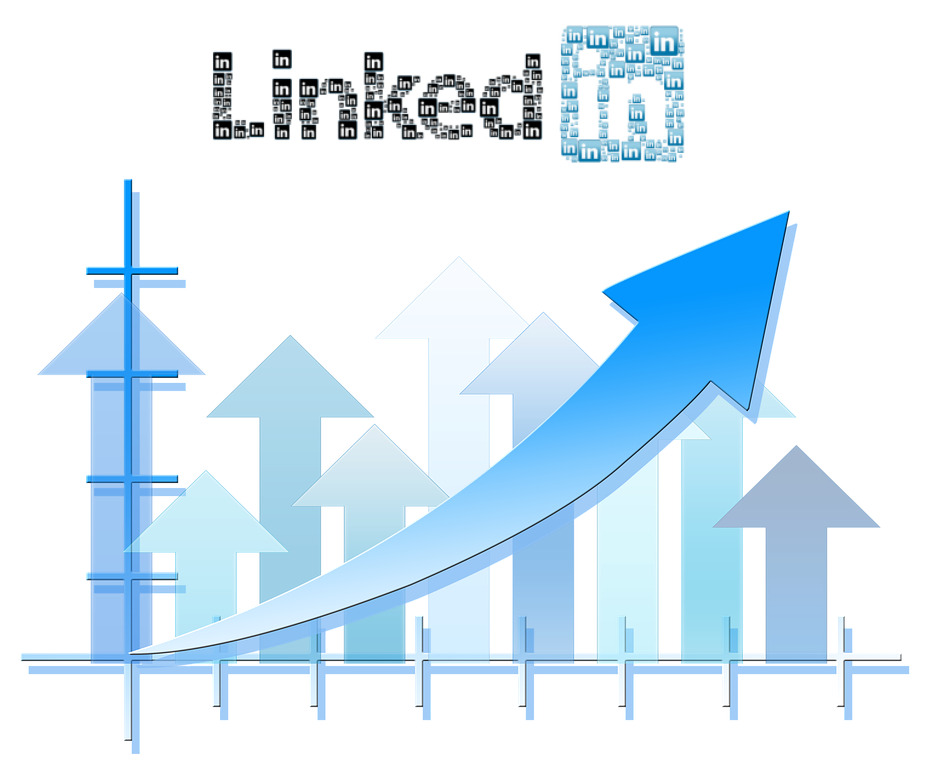 Hopefully, your business already has a presence on LinkedIn- the leading business social media site for networking. But merely having a LinkedIn account isn't going to do anything to promote your business, you need to be proactive. When it comes to using LinkedIn for lead generation, there are a few things you can do to get ahead of your competitors and boost sales. We've put together ten LinkedIn tips that will help you improve your business lead generation – let's get started.
1. Take part in discussions
You'll find discussion groups catering to almost every niche imaginable on LinkedIn. People generally use these groups to discuss pertinent topics, find answers or get support – so use your expert knowledge to provide this and nurture relationships with group members. This will help to generate new leads for your company.
2. Look for common interests
In group settings, you have the option to send free messages to group members, whether or not you're connected, and you can join up to 50 groups on LinkedIn. Use this limit wisely and work on generating leads for your business by messaging potential clients and companies you could work with.
3. Flattery gets you everywhere
When reaching out to other businesses or prospective clients on LinkedIn, don't just focus on what you can do for them. Try complimenting their business and what it is that they do that you admire. Sharing ideas for ways you could work together that provide mutual benefits is also a great way to generate leads.
4. Monitor profile views
LinkedIn allows you to see who has viewed your profile – if these people are connections, get in touch and ask them if there is anything you can help them with. For those who are not connections, take a look at their profiles and do your research before reaching out to them – anybody who has viewed your profile could be a worthwhile lead.
5. Remain active
You won't generate leads on LinkedIn if you never use your account. LinkedIn Today is the ideal way to find the content you post and share with your network. This maintains an active LinkedIn presence and if someone in your network has need of your service, you'll spring to mind. Are you wondering if you're making any mistakes on LinkedIn? This article could help - Are You Making These Five LinkedIn Business Marketing Mistakes?
6. Connect your Twitter account
If you're active on Twitter – and you should be – connecting your Twitter account to LinkedIn means that every time you Tweet, your update will be posted to your LinkedIn account. Simple, yet an effective way to generate leads, and more Twitter followers.
7. Use LinkedIn Ads
Why? LinkedIn Ads has a feature which is incredibly useful. 'Lead Collection' lets you contact leads through your ad campaigns. LinkedIn members who view your ad end up on your landing page, where they're prompted to contact you. This is a simple and effective way of using LinkedIn for lead generation.
8. Use the Keyword Search function
You can find leads using keywords on LinkedIn by carrying out a Boolean search in Google. Type your search string into Google, for example, "site:www.linkedin.com AND "Keyword 1" OR "Keyword 2") AND (London OR Brighton)" When you hit search, people on LinkedIn who match these criteria will be displayed, helping you generate leads and make new LinkedIn connections.
9. Get introduced
Try asking your connections to introduce you to other connections of theirs – take a look through their contacts and copy down any names that interest you, for example people you'd like to work with or companies which could be potential clients. Then message your contact asking if they would mind introducing you. It's a good idea to include a short blurb which your contact can use for their introductions.
10. Ask the right questions
Posting regular updates on LinkedIn is one thing, but are you asking the right questions? Engage your connections by posting relevant questions about business and industry trends, or share articles for discussion. People will soon start talking, and you'll generate some new leads for your business.
There are plenty of other ways you can harness the power of LinkedIn to improve your business lead generation – but this article has hopefully given you a few ideas to get started making new connections and generating leads. Learn more on how to effectively use LinkedIn here - How To Effectively Use LinkedIn For B2B Marketing.