7 Lead Forensics Alternatives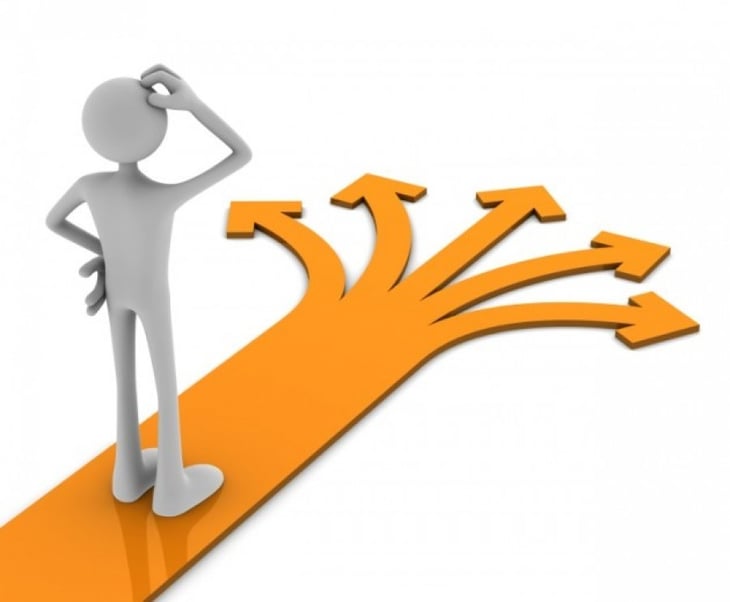 The ability to identify, target and convert web prospects into sales is an attractive proposition for any business seeking to capitalise on their website investment. IP based web lead generation provides a wealth of B2B data. This includes the company contact details, demographic and search behaviour of your web visitors. Once you've sorted prospective customers from competitors, it's up to your sales force to transform the data into ready to purchase prospects.
Lead Forensics are the established market leaders in the field of web based lead generation. Proven results, positive reviews and multiple awards have seen Lead Forensics enjoy rapid expansion since the business was established in 2009.

How Lead Forensics works
A unique code provided by Lead Forensics is attributed to every page of your website by your web developer. The code is used to track and cross reference the IP address of every web visitor against company and contact information held within a vast database network. Benefits include support from a Customer Success Manager, CRM integration, unlimited user access and a range of exportable reports, displayed within an intuitive dashboard. Lead Forensics also provide a Data Manager feature which enables the user to create a list of high value target prospects and receive alerts whenever one of these listed companies visits the website.
Pricing is determined on the amount of traffic your website generates and is established during an initial free trial period. A twelve month minimum contract applies, starting from approximately £150 per month, so deciding to invest in Lead Forensics' services requires confidence in the quality of your website, combined with longer term dedication from your sales team. For a visual breakdown of how Lead Forensics works, you can watch the following video, which I think is very useful.
Are there other industry providers and how do their services compare?
1) WOW Analytics
Using the same methods as Lead Forensics, but maintaining their own private database, WOW Analytics also provide contact information and CRM integration. Their service focuses on the additional ability to track lead sources, evaluate keyword performance and monitor PPC conversion rates. These metrics are available within Google Analytics, but WOW Analytics collates the information. With WOW each web visitor accrues a score based on the pages visited. High score visitors who browse multiple pages, or repeat visitors are classed as hot leads, triggering an alert to enable your sales team to contact the lead before a competitor does. Transparent pricing displayed on their website starts from £200 per month, providing up to 10,000 page views; however alerts are chargeable in addition.
2) Ruler Analytics
A good alternative is Ruler Analytics, who offer a similar level of data to Lead Forensics. This is provided in conjunction with a detailed metrics dashboard, to highlight the performance of all your online marketing activity. A range of packages to suit any business size is available on their website. Ruler Analytics offer pay as you go style contracts which can be cancelled at any time.
3) A1 Webstats
Packages start from £49 per month, with no long term fixed contract obligation. The service provides company contact details, a host of data detailing visitor movement within your website, plus video tutorials and telephone support.
4) Whoisvisiting.com
Receive company contact details priced at £69 per month for up to 5000 visitors. A start up package targeted towards low traffic sites is also available from £19 per month.
5) CANNDi
Pricing starts at £149 per month for up to 1000 visitors. Additional functions include bulk email integration, phone tracking, lead scoring and CRM integration, custom reports and telephone support. However, these all come at a premium, greatly increasing the cost of the service. CAANDi use Cookie Tracking instead of IP tracking software, enabling them to track the visitor behaviour of multiple individuals from the same company. How much value this adds is questionable, as the decision maker is the only lead that truly matters and cookies can be flagged and eliminated by many antivirus packages.
6) IP Fingerprint
IP Fingerprint offer a similar IP tracking based service to Lead Forensics, providing contact details, alerts and CRM integration. Used in conjunction with Google Analytics the service acts as an effective evaluation tool for measuring online marketing performance. Pricing can be obtained by contacting IP Fingerprint directly.
And naturally...
7) Hubspot
Apart from everything else it offers (see What does Hubspot do?, Hubspot vs Lead Forensics and 12 online marketing programs you can replace with Hubspot), Hubspot also has a reverse IP tracking tool.
Choosing the right provider for your business
Should you consider web lead generation if your site has low margins and conversion rates? Choosing a provider really depends on the size of your business and what is right for you. Evaluate whether resources would be better placed focusing on improving website performance to increase traffic and conversion rates first.
96% of website visitors won't make a purchase on their initial visit. This is where companies which provide both contact details and the traffic source come into their own. By identifying repeat visitors, or those who have navigated your web content across various platforms and channels, the software highlights the most valuable leads. These contacts can then be prioritised to focus resources to its greatest effect. Remember, only company names are received, not the individual's name. So your sales team will still need to research and gain access to the correct individual within the company; either via LinkedIn, or by directly asking to speak to the representative whose job title makes them the most likely candidate to be interested in your website.
With web lead generation packages to suit every budget, ultimately you receive the quality you pay for. Although more expensive, Lead Forensics still have the edge as an experienced, proven company, offering excellent ROI's to companies committed to content and web development. With a growing number of alternative service providers hot on their heels in an expanding market, it will be interesting to see how their offering will evolve in the future to keep them in the top position.