How Can I Make Sure My Site Doesn't Drop In Google?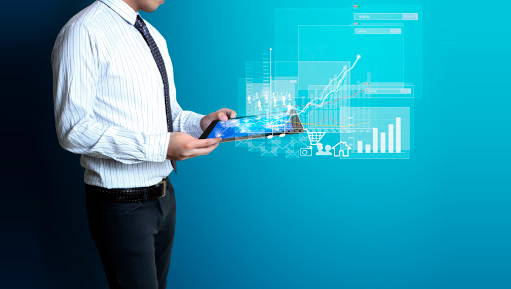 After years of keeping focussed on your target, of expensive and diligent hard work, you have finally conquered the famous Google Algorithm. You have a steady flow of new enquiries coming from the internet and it all seems worthwhile. Now for the next challenge - just because you have good rankings today, doesn't mean you will have them tomorrow. Google results are fluid and the fact that you have been able to get your website to the top means that it is very possible that the next competitor could overtake you, or your site could drop like a stone if Google so decree.
Here are a few thoughts to help you if you are wondering what you should be doing in order to ensure you don't end up back at square one.
You may need to change your thinking
The way people search the internet is evolving. We have all been trained to search Google very specifically for what we want as we know that we can find the answer to pretty much anything. 5 years ago I might have typed in 'Golf tips' to Google when looking to brush up on my skills for an upcoming round. These days I would be much more likely to be more specific, 'getting extra lift on bunker shots', or ask a question 'why do I keep hooking my t-shots to the left?'.
When you frame it like this, the whole notion of being 'top of Google' becomes somewhat outdated. It is not so much akin to climbing a mountain. To be on the 1st page for your 1 or 5 top keywords is a decent measure of the success of your SEO but it is certainly not as important as it was even a few years ago. A better metric to use to judge your SEO is to look at the amount of traffic going to the site. After all, visitors lead to enquiries, enquiries lead to sales.
With this in mind it becomes less important that you have dropped a few places for 'software providers' or whatever the equivalent is in your business, if you are getting a steady flow of traffic from very specific key phrases.
Therefore, to maintain and increase traffic to the site, it is really important to keep creating good content to answer these long, specific search queries. Not only can you secure a steady flow of traffic, but you can really go about demonstrating your expertise as a company/individual and better answer the questions the searcher has prior to them making an enquiry. Record videos, write new blog articles, add new pages to the site etc. Struggling with content creation ideas? Read this article for some great points - 10 Content Creation Ideas to Keep Your Readers Hooked.
This can seem a little daunting to the average small business owner, you are not a journalist, might not have been the best student at school, so how are you going to write a blog article or record an informative video? With a little bit of thought, I reckon most business owners could come up with a content plan for a year within one hour. You are in a unique position - you know just the type of question that your best prospects want the answer to and you also know what you wish they would ask you. Sit down and think about what they ask you most frequently and start jotting them down (loads of websites that I look at have a FAQ's page, each question there is a potential blog article). When you have spent an hour doing this you should have about 50 questions you get asked or that your prospects should ask. You now have enough to create a new piece of content each week for a year. If you can write it then great, if not get a member of staff to write it (you could then edit it), or better still hire a company (like JDR) to write the content for you.
This applies even more if you are selling online, as you will probably find that most of the traffic to your site comes from product specific searches, such as '1.5 ltr Cuprinol natural stone colour' as opposed to 'paint retailers'. So if you are an online seller, make sure that you are concentrating on optimising the current internal product pages, and look at creating new ones to cover more and more search queries.
Don't put all your eggs in one basket
If you are worried about losing ground with your SEO, then you may be over reliant on one source of traffic. In any form of marketing it is not a good idea to only do one thing, be it cold calling, leaflet drops, or radio advertising. They may be working brilliantly today, but through no fault of your own, things can change very quickly (think about those businesses who relied on the Yellow Pages to get leads, and didn't see the need to use other mediums until their businesses began to struggle). Marketing experts say you should have 10 solid pillars of marketing, 10 different and reliable ways of getting leads. In terms of digital, look at Adwords, display advertising and social media as ways of spreading the risk from concentrating too heavily on SEO.
To summarize:
1. Check your thinking, traffic is more important than rankings.
2. Create new content for the site on an ongoing basis.
3. Think about spreading the risk.
Article by Andrew Leamon