10 Content Creation Ideas to Keep Your Readers Hooked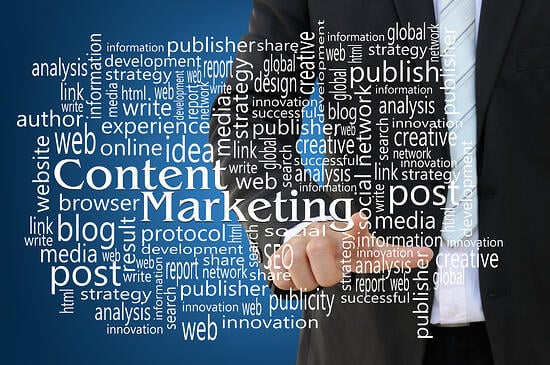 Quality content provides a number of crucial benefits for businesses. Among other perks, it can help a business with its brand building efforts, and establish it as an industry thought leader. Content creation is also a critical tool used in inbound marketing strategies that have the end goal of converting site visitors to paying customers. But, if the content isn't interesting and informative, or if it doesn't elicit the desired emotion, the reader will not convert because he isn't going to stick around long enough to make any headway through the sales funnel.
If that happens, time and money will have been wasted on useless content. So, to prevent that from happening, use these ten innovative ideas to help you create compelling content.


Sign up for Google Alerts and Hootsuite, and sites like Digg, Reddit, and Twitter. Then, set up industry-related queries and follow industry leaders. Often, links will appear before Google has had a chance to index them. Check the sites and your inbox every morning for breaking news to blog about. By writing about current industry events, yours becomes the 'go to' blog for the latest news.


Engage your readers. Content creation can be provided by users as well. For example, host a contest on Pinterest that asks visitors to submit a particular type of pin. The user who submits the pin that receives the most re-pins will receive social recognition, and the re-pins will continue to lead other social media users back to your business. This also works well with photos on Instagram.


Involve your staff. Ask your employees to choose their favourite theme-specific photo, video, movie or other visual. Post the results online and ask readers to chime in with their comments. This humanises your staff and builds brand loyalty through employee-customer interaction.


YouTube offers an unparalleled opportunity to post video content for free. It's a great way to personalise your business (add videos of employees at work or while volunteering). Instructional videos help frame your business as an industry leader and customer testimonial videos make for excellent social proof.


Infographics, graphs, and charts are a great way for a business to explain a complex concept easily. Since they are visuals, they are also highly shareable.


Use Google AdWords Keyword Planner to search for up-to-the-minute keywords people are using and draft content using the information.


Use SlideShare in place of video. It is an excellent way to present how-to's and other instructional content.


Ebooks are another avenue to explore for those wanting to build on their industry authority. Use reworked previously written blogs, as well as new information, to fill the content.


Read reviews on competitor's sites and note any complaints. Use that information to create a blog illustrating how your product or service can help solve the problem. Of course, use the negative comments for inspiration only. Don't mention the competition directly.


Global events can serve as a great inspiration for quality content. Many prominent brands post images and other content from around the world that are connected to their industry. It's interesting, original, and not many small to medium businesses are doing it.
The Importance of a Content Calendar
If the thought of keeping tabs on your content creation plan is too time consuming, consider creating a content calendar. Not only will maintaining a calendar help you fit content creation plan into your schedule, but it can also help you project for holidays and other events that will require more content creation effort.
Perhaps the search for creative content ideas seems overwhelming, but the truth is that they are all around us. With so much inspiration at our fingertips, it can be difficult to filter through the choices to find the right fit for your business. Additionally, not many small business owners have the time, staff or expertise to go it alone. Fortunately, there are well qualified inbound marketing and content creation services that can help you with this critical component of your online marketing strategy. However, try these tips in the meantime. You just might be surprised at the results.
Article by Leanne Mordue