Does Using Buyer Personas Really Make A Difference To Your Sales?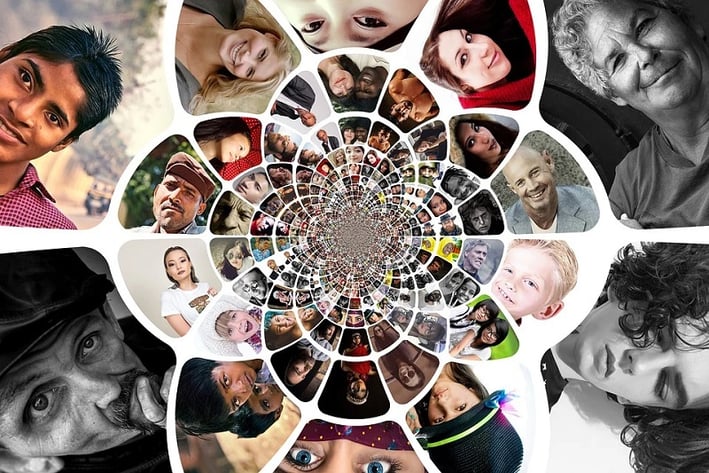 You may or may not have already heard of buyer personas - but what are they really, when you move past the jargon? Here's the lowdown on what exactly buyer personas are, and how they can help your business generate more leads, sales and revenue.
What Is A Buyer Persona?
At its most basic, a buyer persona is a fictitious profile of a target, ideal customer – usually given a name to indicate that it represents a feasible human being. A buyer persona describes the person's job role, their level of experience and technical knowledge, who they report to, what their responsibilities and challenges are, down to their preferred communication style, the magazines they read, and what they like doing at the weekends.
Far from being a frivolous exercise, creating a detailed buyer persona provides a solid understanding of the people you deal with (as opposed to the businesses they work for), how they make decisions, their worries, priorities, and problems.
A buyer persona can be as simple or complex as you wish; however, it's fair to say that the more detailed it is, the better it is as a tool for marketing and sales.
Creating Buyer Personas
It's unlikely that your business will have just one buyer persona. Even if you're targeting a fairly narrow section of the market, there may be multiple buyer personas within a business, e.g. a design engineer, works manager, or operations director. If your primary buyer persona needs permission to make a purchase, then the person who gives permission should also have their own persona. They will have different priorities and criteria, which must be considered, and your messages should be directed at helping your primary contact to persuade their line manager to sign off on your service.
To create accurate and usable buyer personas, you'll need to do your research. Working with an agency can provide valuable insight and expertise, especially if you have limited experience working with buyer personas.
Creating buyer personas starts with the information that you already know about your target market, weaned from your own experience with customers, and gradually expands to cover a wide range of criteria. The best buyer personas cover everything from basic information - location, age bracket, education, income - to complex ideas such as values, goals, challenges, and fears. Your buyer persona can cover both the professional and personal sides of your target.
Using Buyer Personas
With your buyer personas established, it's time to take the next step. How will you use them for success? One obvious route is in developing new marketing strategies. Having well-defined buyer personas should help you strategise. You will now have a clearer idea of who exactly you are targeting, where you fit into their plans and how you can sell your offering.
Buyer personas help you identify purchase patterns and decision factors – e.g cost, turnaround etc, which can be used again and again in multiple sales scenarios. They also lead to easier in-company communication. Used effectively, buyer personas can become essentially a form of shorthand, recognised and used by the whole team.
Companies that use buyer personas enjoy better results from sales and move towards being more customer-focused. Over time, this can lead to a paradigm shift in the way that your company does business.
Buyer Personas Going Forward
Don't make the mistake of believing that your buyer personas, once established, should be set in stone. People change and the market moves on, so you should update your personas regularly, with new data informed by your business practices.
Consider working with an experienced marketing partner, such as JDR, for the best results.
Intime, buyer personas will find their place at the heart of your strategy – get in touch with one of our specialists today.
Image source: Pixabay