Do Instagram Likes Really Matter?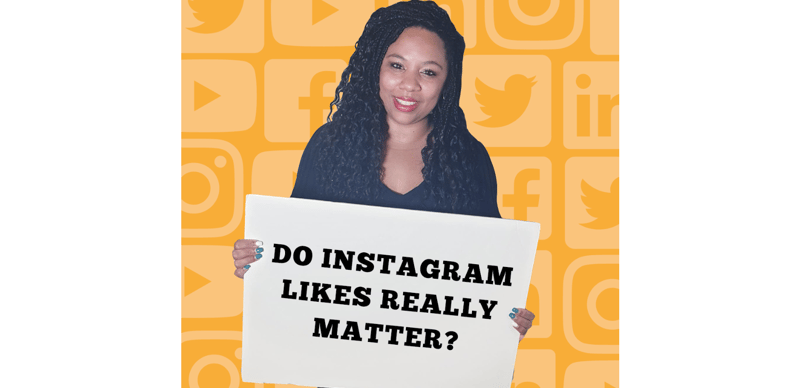 I have said it before and I will say it again when it comes to social media: even though it may not seem like it sometimes, it's quality - not quantity - that counts. And guess what… Instagram agrees with me!
A representative for the app has stated that they are now trialing removing "like" counts from posts, because they want followers to focus on what the picture itself, not how many likes the picture gets. This update is currently only running in test mode in certain countries. If you live in one of the countries to be trying this out, you may have already noticed the change. If not, there is still every chance that it will be hitting your country and, therefore, your Instagram account soon!
There has been a huge focus on how this will improve youngsters' and millennials' self-esteem, but what does getting rid of "likes" mean for business owners?
It's Time To Build Real Connections With Your Followers
Going forward as a business owner, it's important that you ensure the content you are putting out on your brand's Instagram account builds connections with the people that you care about - your existing customers, and potential new ones, too.
It's About Quality, Not Quantity!
This trial is a sure sign of the direction that Instagram's algorithm is moving in, so - regardless of whether or not this change comes into play - it's more important than ever that business owners focus on engagement rates and the quality of their likes rather than the quantity. As far as Instagram is concerned, engaging and building relationships with your followers is what really matters!
You Need To Take It Back To Basics!
Various social media influencers and marketers have voiced their concerns about the proposed Instagram update, but I and the social media team at the JDR Group will welcome it. Instagram is taking it back to basics - social media is about being social!
For businesses, social media is pretty much just one big networking event that you can participate in online. If you were to attend a networking event, you wouldn't sit back - you would actively connect with people and tell them about yourself, your brand, and your brand's story. You would arrive at the event looking your best, and you would aim to be as engaging as possible to encourage people to connect with you. You need to make sure your Instagram account is doing the same!
Does your Instagram account look its best?
Does your Instagram account tell your brand's story?
Is your Instagram account interesting and engaging?
Does your Instagram account reach out to new people?
The planned changes for Instagram will encourage business owners to shift their focus to engagement rates and building relationships with their followers that will last. In the long run, I think this will have a far more positive effect on business owners' sales, retention rates, and ROI for Instagram Ads than focusing on likes.
For example, if you are a local restaurant owner based in Derby, ten engagements from local residents who are actually interested in visiting your premises and leaving great reviews and comments on your Instagram posts should mean more to you than 100 likes on a post from people who are based abroad with no plans of ever visiting your restaurant in Derby.
To conclude, in my opinion, as things stand business owners shouldn't worry about this potential Instagram update; they should prepare for it and embrace it.
For top tips on how to increase your engagement rates on Instagram and other social media platforms, download our FREE Social Media Workout Plan. - https://offers.jdrgroup.co.uk/social-media-workout