Are You Using Mobile Marketing To Attract New Customers?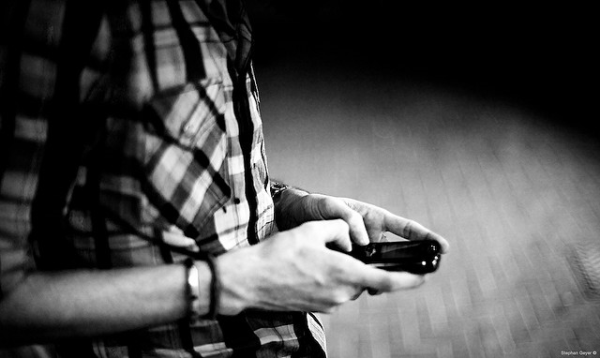 Many of us can remember a time when we were desperate to purchase a new gadget as soon as it was launched.
Every time new mobile devices such as mobile phones hit the shops and the internet, thousands of people pre-order and queue for hours to be one of the first to own one. These have recently included Apple's and Samsung S4 iPhones and the increasingly popular Tablets for searching on the go.
Some of the latest up and coming technologies include Google Glass, Sony's 4K OLED TV and the PaperTab Tablet. PaperTab will combine the flexibility of paper with the endurance of digital and change the way that we can access documents in the future.
Has your company begun to use the technology of mobile devices so you can truly maximise your customer and sales opportunities through mobile marketing?
If not you should begin now to ensure your competitors are not more dominant than you through the promotion of products and services.
Ensure your marketing is adapted towards the latest consumer mobile trends to encourage new customers to your business. This includes the ways people use their phones and tablets to browse websites, perceive advertising, and how they use mobile applications. This will increase the interest of new customers to your business and lead to an increase in sales and profitability.
So how can you make your marketing 'mobile'? Here are 4 vital ways your business can truly get ahead with mobile marketing:
1) Create a mobile-optimised version of your website
People become frustrated when searching the internet if they click on a website that does not display the website information correctly from their mobile phone. On small mobile screens some images may not be displayed at all, and the size and layout of the website may be distorted. This creates a problem for the potential customers trying to find out about your products and services, and they will leave your website and start looking at your competitor's ones.
To ensure your business does not miss out on new customers and additional sales, look at having a mobile website created for your business. To find out more about how JDR could help you with your Mobile marketing visit our website here and you can download a copy of our Ultimate Guide to Mobile Marketing:
here
.
2) Engage your customers through your own Mobile App
In 2012 there were more than 1.2 billion mobile apps downloaded worldwide and 56 billion smart phone apps are likely to be downloaded in 2013 alone, according to the Visual.ly Website.
Mobile apps are becoming increasingly popular all over the world so that everyone can access the latest information on a range of businesses. Mobile devices in themselves are not restrictive as you can search the internet and mobile apps, when you are on the go anywhere outside the office.
Mobile apps can also be used frequently by consumers at the touch of the app button. So keeping you product and service information updated regularly will interest potential customers further and will help you expand your customer base and sales.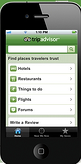 One success story is the Trip Advisor mobile app – which clearly shows how you can break your services down into clear sections, which are easy for people to navigate and search through. This app allows you to search for reviews on hotels as well as restaurant, flight and hotel prices and attractions you can visit in many different countries. This allows them to broaden the advertising of their services, encouraging more people to use their services. Due to the success of their website they now have over 60 million unique monthly visitors, who have left over 75 million reviews hotels, restaurant and travel related reviews, according to the CBS News Website. This is being continually increased through people using their app.
And you can have your own app for your business too – your app can include your key product and service information or additionally you can also have ecommerce mobile apps to increase your sales.
You can find out more about how we at JDR can help you create your personalised mobile app here. We also provide a service to create demo applications so this gives businesses a clear understanding of what your application could truly look like. You can found out further information here.
3) Reach customers on their mobiles using social media
One of the biggest things people use their mobile devices for is social networking on sites like Facebook, Twitter, LinkedIn and Google Plus. As technology is increasingly having a major impact on the ways in which everyone receives and can respond to information, it is important for your business to have a marketing presence through all of these channels.
In the case of social media people want to respond to businesses through engaging product, event and competition announcements, which feel personalised to them. Therefore with people uploading their comments and feedback on social media sites all the time, you must ensure you regularly keep your existing customers and potential customers updated with your business's key news and announcements.
Your different social media profiles may also have a different target audience. Whereas LinkedIn articles and announcements need a more professional tone, your Facebook and Twitter announcements can be more fun and interactive to encourage people to engage in and buy from your business.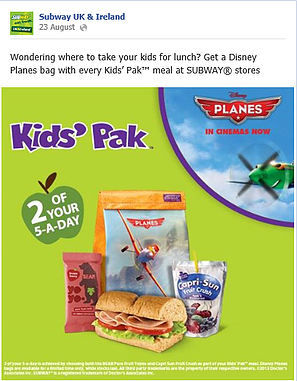 Subway is a brand that makes their Facebook and Twitter announcements fun and interactive for their customers, such as a 'Win a bear' competition. In addition for the parents that buy from them, they include additional benefits with their meals such as their recent Get a free Disney planes Goody Bag with every Kids Meal Pack at Subway stores. See the strategies that Subway use on Facebook here and on Twitter here.
4) The success of QR Codes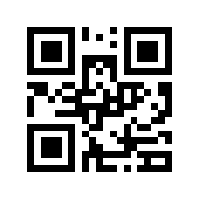 Quick Response (QR) codes are square black and white graphics which can be used in magazines, brochures, product packaging and other marketing materials. You can scan these codes with a 'QR scanner' app on your mobile phone or tablet.
Adding a QR code to your marketing provides your customers with a quick, easy way to send your customers to your company website, or to social media website addresses, such as Facebook, Twitter and YouTube.
Would you like to capture new customers quickly? QR Codes can do this by gaining a fast response from potential customers to further encourage them to purchase your products.
Significantly QR Codes can also include your products and services key benefits and unique selling points. In addition you can create a landing page attached to your QR Codes which is a page including very few external website links to capture new customer contact details. You can also include text message coding so that every time someone scans your barcode, a text message will instantly be sent to the potential customers.
A clothing company maximising on encouraging new customers through QR Codes is Lacoste. Their recent sponsorship of the ATP Tennis World Tour included large stand-alone QR codes in their shop windows. Directly next to their QR codes they had the Call-to-action to scan the code with your smart phone to play the Lacoste Championship game. After the game each person was given the option to register and receive a 15% coupon off Lacoste clothing. The benefits of this are to gain customer contact details, to encourage future sales and so that Lacoste can contact them in the future, such as more special offers. This could also encourage people to buy from Lacoste more than once and therefore increasing repeat customers too. To find out more about the Lacoste QR Code Campaign visit the website here
For further information and advice on how to increase your business success through Mobile Marketing you can visit our website here. You can also download our Ultimate Guide To Mobile Marketing here.
photo credit:
Stephan Geyer
via
photopin
cc