Mobile Marketing For Small Business
Mobile Marketing is a new frontier for small businesses, for many it is a new form of marketing and one that brings lots of opportunity.
Mobile marketing became big news for the first time in 2007, when Apple launched the iPhone, a mobile phone with computing power that dwarfed what many of the world's most powerful computers were capable of just a few years earlier.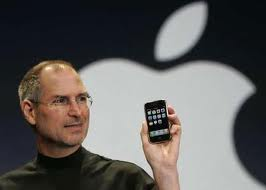 The iPhone changed the world - since then, smart phones and tablet computers have become an integral part of modern first-world life:
At the time of writing, just over 50% of the UK population owns a smartphone. You see mobile devices everywhere – people reading tablets on the train, scanning product barcodes in shops, taking photos and videos at gigs (and football matches, see below).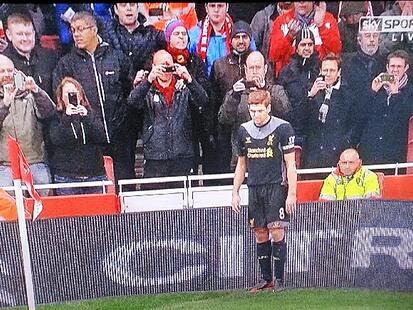 During the 2012 London Olympics, 12 million people watched events on their smartphones or tablets. 1.5 million people downloaded the official mobile app.
TV is currently full of adverts for the new iPhone, Samsung S3, and iPad Mini while high street brands like John Lewis, Asda and Boots advertise using the phrase: 'in store, online, mobile'.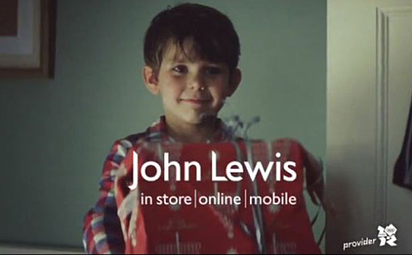 In 30 countries there are more mobile phones than people, and by the end of 2013, it is expected that there will be more than 1 Billion smart phones in use across the globe.
So as a marketer or business owner, why does this affect you?
Mobile devices are changing consumer behaviour.
Tesco have launched a chain of 'virtual' stores in Korea – these are physical shops with no stock on the shelves. Instead there are rows and rows of virtual shelves with pictures of products on. Each picture comes with a QR code, and shoppers simply go round the store with their mobile phone, scanning the items they want to buy. Their shopping is then delivered to their door by the time they get home. This has also been trialled at Gatwick airport (see below).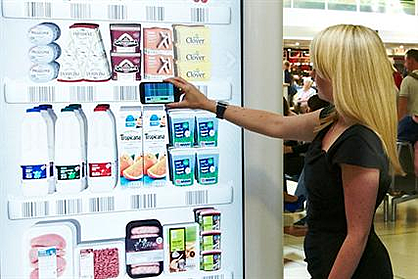 Like it or not, your customers now own mobile devices, and it has changed their buying behaviour and will continue to change their behaviour as the technology continues to evolve.
Here's how consumer behaviour has changed as a result of smart phones and tablets:
It has led to the rise of 'showrooming'. This is when someone goes into a shop to physically look at, touch and feel products - and then looks up the product on their smart phone or tablet to read reviews or find it cheaper elsewhere online.
Everyone now has a mobile shop assistant – a study by Accenture showed that 73% of consumers preferred their mobile phones to sales assistants when deciding whether or not to buy products in a store.
It has led to the rise of 'couch commerce' and 'dual screening' as people now surf the web on their mobile device while on the sofa watching TV.
Consumers can now access vouchers and discounts for a restaurant during their meal by accessing voucher and discount websites from their smart phones.
Tickets for events can be bought and stored on their mobile phones, and very soon they will be able to pay for their weekly supermarket shop at the till using their phone or tablet as a payment device.
This means one thing:
Your customers have gone mobile.
And you need to go with them or they will go elsewhere.
So where do you start? Here are 5 simple mobile marketing ideas for small business
1) Optimise your website for mobile visitors
There are three ways to get a mobile friendly website: by redeveloping your whole website to make it mobile 'responsive', by building a separate version of your website for mobile visitors or by embedding some code which 'shrinks' your website for mobile users. Each is outlined in our free guide to Small Business Mobile Marketing: 'The Ultimate Small Business Guide To Mobile Marketing.'
2) Use Location-Based Marketing
If you have a physical location like a shop, cafe or restaurant, then you can increase footfall dramatically using location based marketing services. For example you could offer GPS coupons through a mobile app - your customers download your mobile app and then claim 'points' every time they visit your premises, eventually unlocking a voucher. You could use a location-based SMS service to send messages to passers-by using bluetooth - some bars and nightclubs send representatives into rival establishments to message everyone in there with an offer. Social Media sites Facebook, Google Plus and Foursquare have 'check in', which also gives you some great marketing opportunities.
3) Sell your goods via Mobile Commerce (M-Commerce)
Mobile commerce is growing at an unbelievable speed - it is growing several times faster than E-commerce (M-commerce grew 300% in 2011-12). If you sell products online and have not yet built a mobile responsive website or better yet a mobile app which allows mobile purchasing then you are putting your business at risk.
4) Offer appointment booking, reminders and follow up
You can set up your mobile app so that customers can book appointments with you, and then send reminders by 'push notifications' through the app or with separate text messages. You can then send follow up messages the same way as part of your customer service or to ask for reviews or referrals.
5) Make your mobile app your digital business card, brochure and communication centre
Rather than just handing out business cards at networking meetings, spending thousands on having expensive brochures printed or trying to get potential customers onto your email list, have your customers and prospects download your mobile app. When they want to call or email you, your details are already on their phone. When they want to recommend you to other people, they can simply click a button in their app to send it to a friend by email, text or share it in social media. Potential buyers can use your app on their iPads and tablets like they would use a physical brochure - they can browse through pictures, technical details, testimonials and case studies as they consider whether to make a purchase with you. And rather than sending emails to your database (of which only 1 in 3 will be opened), you can communicate with your app users by free 'push notifications'.
As a small business owner or marketer, there is so much to do on a daily basis that keeping up with new trends in marketing can be difficult. But mobile marketing is here to stay: the chart below shows the past and projected growth of mobile internet use.
It's happening quickly, so don't get left behind.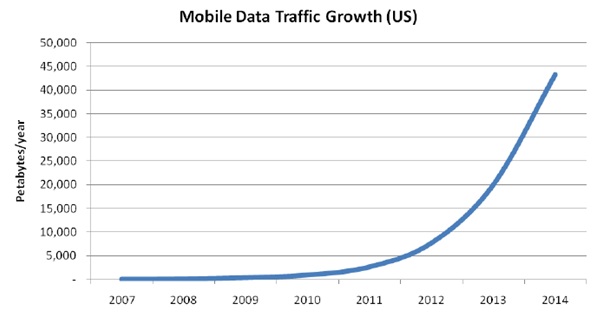 Article by Will Williamson