4 Tips To Boost Your Website Traffic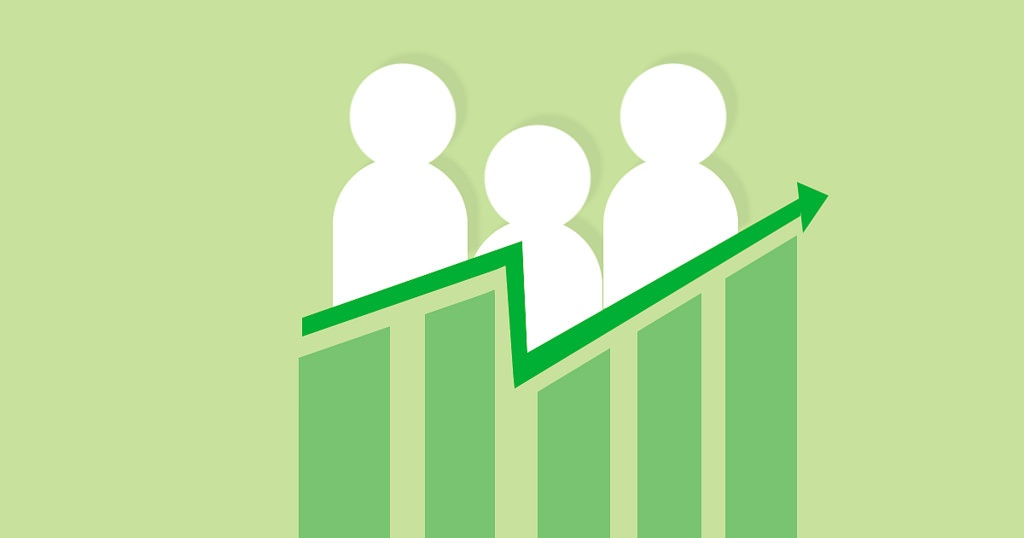 It's 2018, and deciding whether your business should have a website or not is a no-brainer, right? Most will assume the answer is always yes. The answer should always be yes. Therefore just like myself, you may find it hard to believe that only a mere eight years ago, 51% of small businesses did not have a website!
A well-developed website will provide endless benefits for you and your business, whether it be increasing your brand awareness, or simply boosting your sales. A website is also accessible around the clock, meaning anyone at any given time can browse your site, or make purchases. Alongside this, with technology growth comes an increased amount of lazy people, resulting in many opting for the convenience of online shopping as opposed to going to a physical store.
However, listing the benefits of a company website is all well and good, but there's one vital step we have missed out. How do you drive traffic to your website?
It's no use having an all singing, all dancing website, if you have nobody actually visiting the site! So, here's a few top tips to boost your website traffic:
1) Social Media
Whether you like it or not, social media is the present, and is most definitely the future. Every single day online giants such as Facebook, Twitter and Instagram are expanding their empires and more or less taking over the world! Ok, the last part may be a little dramatic, but they are extremely influential platforms, and there is no denying that.
According to Statista.com, by 2022, the number of monthly active social network users is projected to reach 42.88 million individuals just in the UK. So there is no better time than now to prepare for the social media expansion, to utilise the resources you have, and to rinse social media of its benefits for your brand.
Ways to boost your website traffic via social media consist of sharing useful content such as infographics and blog articles that link back to your site. Ask questions that people will respond to, building a connection with your audience on a more personal level. Associate your brand with influencers that can share website content on your behalf, reaching a wider crowd, and overall, having social media profiles creates a sense of trust and legitimacy for your business.
2) SEO
Pay close attention to your SEO in the back end of your website, because that's where the serious traffic comes flooding in. A highly prestigious website is nothing without the behind the scenes details.
So, where to begin? One of the most important aspects of SEO is keywords. The most powerful and relevant keywords to your business should be straight away in your header tags, Meta descriptions and throughout the body text of your site. These keywords are what makes search engines such as Google and Yahoo know what the pages of your site are about.
I cannot stress how important it is to not just settle for broad and generic keywords. If you sell dresses, don't just target "dresses," target "black party dresses," for example. Add the name of the location you are targeting to the end of your keyword, such as "dresses Derbyshire."
Another element to your new and improved SEO campaign to improve your website traffic, is your content. Quality, quality and more quality is what you need to keep in mind when producing website content. The text and images must be kept fresh and relevant, meaning they are regularly updated. The perfect way to do this is through a blog. Even if you upload just one new article a week, it proves you are providing ongoing, contemporary content to your ever growing website
traffic.
3) Mobile Optimisation
According to searchenginewatch.com, 57% of web traffic comes from mobile devices, meaning this is one trend you cannot ignore!
Many brands view mobile optimisation as a second priority. Not only are there visual impairments without mobile optimisation, but there are other ways in which this damages your SEO.
Unbeknown to many there is a big difference between the way keywords rank on mobile devices to the way they do on a desktop. More and more mobile users are seeking for content on the go as opposed to on their computers at home, meaning that if your site is not mobile optimised, this could have a detrimental effect on your traffic.
4) Traditional Methods
I have discussed heavily the new and improved ways to drive traffic to your website, however that does not mean to say you should neglect the more traditional methods. This includes the likes of email marketing. I advise heavily against bombarding people with constant updates, however a strategic and well thought out string of emails could be just the lead you need.
Word of mouth marketing also comes into this traditional category. Personally, I don't think there is a much more powerful marketing tool than a good old positive review and recommendation. Although this may not bring in floods of website traffic, these leads are generally the most valuable and sought after.
Hopefully this article has helped inform you of a few tips to boost your website traffic. If you have any queries, please comment below or call us on 01332 343281 for an informal chat.