JDR Group Goes Pink To Support Breast Cancer Campaign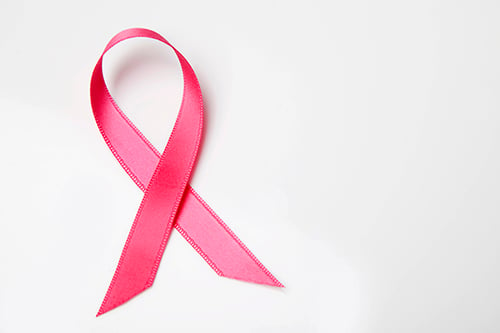 On Friday 24th October, the UK turned pink with hundreds of thousands of people brought together by their passion for pink and one united goal – to beat breast cancer. Taking on a fundraising challenge is an amazing feeling and after successfully supporting Cancer Research UK for many years, in the form of the Race For Live Events; courtesy of the Director at the JDR Group, Leanne Mordue – we decided that we wanted to do more.
All pinked out!
In order to continue to contribute, we organised a wear it pink day in the office and joined in with the fun. We got together and were successfully able to raise an awesome amount of £52.00. We would like to thank everyone over at the the breast cancer campaign team for getting back to us and acknowledging our support. We received a little handwritten letter and a card which you can check out in the pictures below. Thank you guys, we can't wait to do it all over again!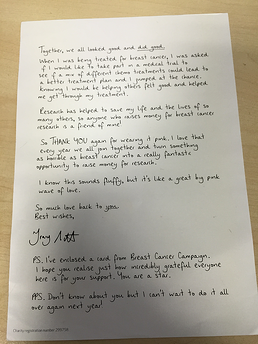 Research that saves lives – The Breast Cancer Campaign
Now in its 13th year, wear it pink raises over £2 million every year for research that saves and improves lives, providing quicker diagnosis and more effective treatments to help treat breast cancer.
Breast Cancer is the most common form of Cancer in the UK. One in 8 women in the UK will be affected in her lifetime and around 50,000 women and 400 men are diagnosed every year.
The breast cancer campaign has made consistent progress in the fight against cancer. What makes them even more impressive is that they they have come so far without receiving any government funding for their research whatsoever.
With the help of donations, they're hoping that their research will benefit all patients from individual care and treatment made possible by understanding all of the genetic valuables relating to breast cancer, all by 2030.
How you can join in!
There are lots of fun ways in which the breast cancer campaign give everyone the opportunity to join in. From being able to ''paint your town pink'' to a pink ribbon ball, there are a number of different ways in which we can all take part and contribute. Whilst taking part in an event to raise money for research is a brilliant step, you can also make the contribution a little more personal, by achieving a personal goal and having some fun. You can take up a challenge of a lifetime and an experience you'll never forget by taking part in an exhilarating skydive which is available to do all year round. Or for something that is upcoming quite soon, you can also sign up to the Brighton Marathon which is slowly approaching on Sunday 12th April 2015. The breast cancer campaign run a variety of exciting events and activities that can be checked out on: The Breast Cancer Campaign
Importance of an Online and Digital Marketing Presence
Using the web, charities are able to spread their presence and message using the platforms available, enabling them to address issues that they are supporting to a wider audience. Social media is great for campaigns as it really is an efficient way through which to reach out to people, and not just people, the right people. Also there are useful application tools that have been created making it easier for supporters to contribute through sites such as Just Giving's interaction with Facebook and other platforms. We are committed to promoting and supporting charities such as the breast cancer cancer campaign, so that they are able to continue to provide support enabling them to help to improve and save lives through their amazing work.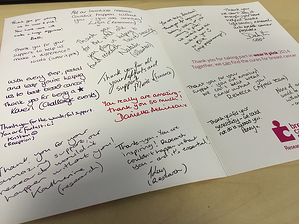 Article by Yasirah Fatimah