The JDR Group 'Summer One Day Marketing Workshop' – A Review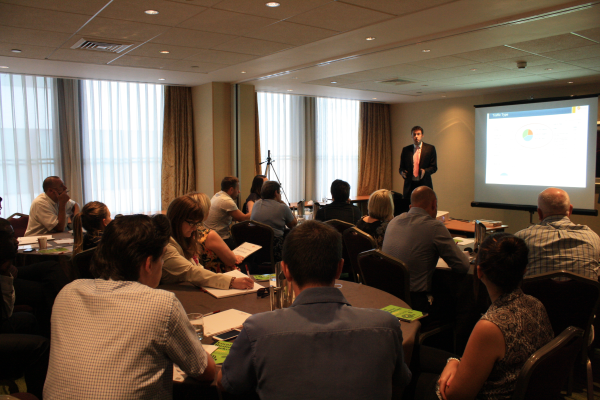 One of the (many) perks of being a JDR Group customer is our regular workshops – these are free (well, almost, you pay for lunch) events we hold to help our clients stay up to date on the latest trends, strategies and tactics in digital marketing.
The 'JDR Summer One Day Marketing Workshop' on (Wednesday 17th July) was attended by an array of business owners and managers and was hosted at the Leicester Marriott Hotel. This is the regular venue, chosen for its centralised location – we've had attendees from all over the UK including York, London, Leeds, Bristol, Hereford and Chester.
We usually host these Workshops every 3 to 6 months in order to give our clients a deeper insight into us as a digital marketing company, and to get a lot of new ideas about how to market and promote their businesses.
It also gave an opportunity for the business owners to meet their JDR Account Managers personally, as well as other members of the team and network with other like-minded business owners.
So if you missed it, here's a run-down of the day – and make sure you make it to the next one!
What was the main focus of the Workshop at the start of the day?
We began the day with a presentation of core internet marketing principles by David Roberts, Managing Director of JDR. Target market was a key focus and the business owners developed a deep understanding into the different target market categories; including segmentation methods such as demographics, psychographics and behavioural segmentation.
During these days we like to include a range of practical exercises, so the attendees spent time getting into detail defining their target market personas. These practical exercises help clients make the transition from understanding an idea to actually using an idea and are a key part of the day.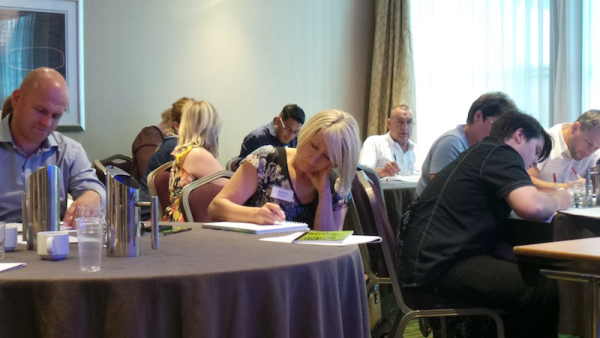 Continuing with Insights into Google Adwords
Will Williamson, JDR's Sales Director then continued the agenda with a short presentation about Google Adwords. This included an overview of the marketing platform itself, and a whistle-stop tour of the latest features and what they enable marketers to do. This covered display advertising, remarketing, enhanced campaigns and product listing ads.
This was followed by a coffee break – also a networking opportunity for the 20 business owners, to gain insights into other business owner's strategies and perspectives on business itself as well as to pick the brains of various members of the JDR marketing team.
Core Principles of Search Engine Optimisation
Leanne Mordue, JDR's Operations Director, then presented the business owners with the latest SEO changes, particularly to the Google Algorithm. This covered the latest updates, how to recover from lost search engine rankings, what Google looks for in a website and what factors in SEO will be significant in the future. This was an in-depth explanation of the state of SEO in 2013, and for many was THE eye-opening talk of the day.
After this, and with everyone's brains hurting, we went for lunch! We do not charge for these days, although there is a delegate rate from the hotel which covers the lunch and refreshments. The lunch is a high quality buffet, with a good range of salads, main courses and desserts. It provides an opportunity for everyone to discuss what they have learnt about, and how they can apply it in their businesses.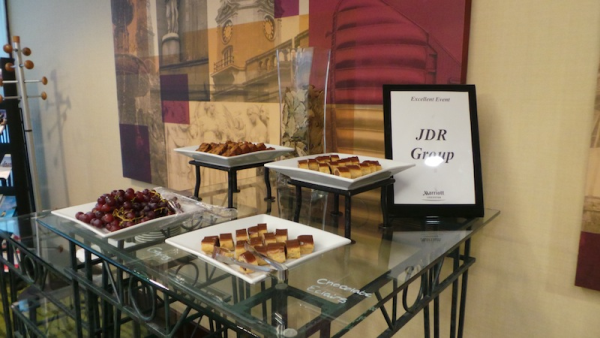 How you can achieve successful Content Marketing
After lunch Will Williamson was back up, and first covered a few points and issues which were raised during the first half of the day. There were two main questions: How do I make sense of Google Analytics? And which Social Media channel should I use? Will went through each of these questions in detail – an unplanned start to the afternoon to ensure every attendee left with all their questions answered.
Following this, the business owners learned about attaining business success through content marketing. There were three main areas covered: images, blogging and video marketing. Will covered the principles and benefits of content marketing, and ended with a group brainstorming session to help create even more content marketing ideas.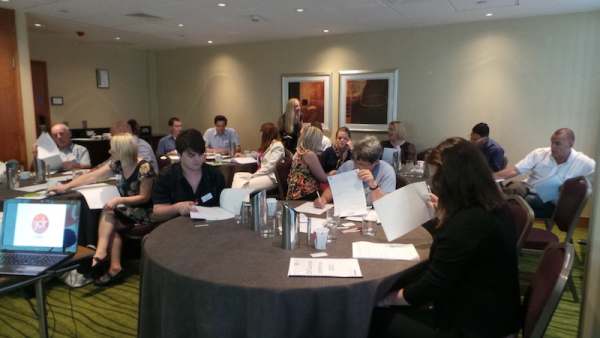 Essential Strategies explained during the final stage of the Workshop
The final focus for the day was a presentation by David Roberts on converting website visitors into customers. This included strategies to get website visitors to sign up to receive more company information via an email sign up form, and how to turn email signups into new customers to your company in the long term.
The Benefits gained from attending our Workshop
The business owners in attendance truly found our workshop beneficial and engaging - learning a variety of creative online marketing and business strategies and - more importantly - developing their own ideas.
They also gained business strategy ideas from other business owners and internet marketing advice from the JDR team.
Here is some of the feedback we've had since:
"The JDR team were all very friendly and helpful. But best of all they explained digital marketing and business strategies in a way which was very easy to understand."
"It was a great workshop and I have walked away with a variety of digital marketing ideas which will progressively benefit our company."
"I just want to share with you how much my colleague and I enjoyed the training day – our inner geek came out and we went away with so many ideas. Your Director David Roberts is a brilliant character and I am guessing makes a big impact on the success of these days, to make them more light hearted but with sound advice."
Leanne Mordue, Director of the JDR Group commented, "It is so great to see business owners really embracing the changes in the online world, and wanting to learn about the impact this has in their business. Online marketing is a real opportunity for small businesses and we are passionate about helping businesses make the most of it. We host our workshops every 3 to 6 months to truly provide the latest Digital Marketing advice and guidance within this rapidly expanding Digital Marketing industry."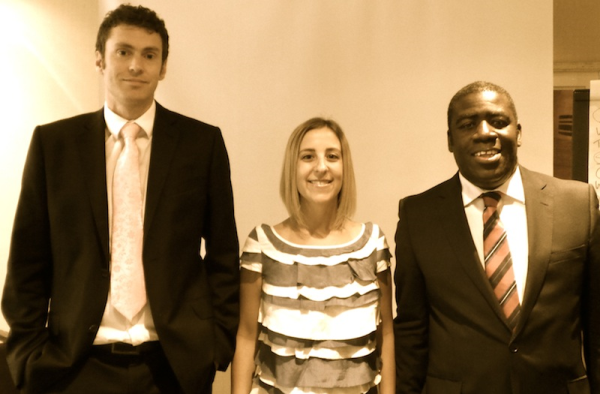 (The speakers! From left to right, Will Williamson, Leanne Mordue and David Roberts)
For further information on how JDR's Digital Marketing services could help your business please call 01332 982223. We offer a range of services including website and branding design, copywriting, SEO and Google Adwords and Business Coaching. You can also find out further information about our full range of services on our website or request a free digital marketing audit.