Why Social Selling Is Replacing Traditional Sales Methods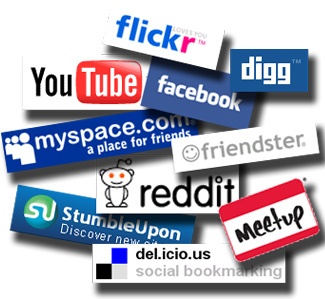 Can Social Selling Eliminate The Need For Cold Calling?
Traditional sales people are used to making up to 100 sales calls a day in the hope of connecting with prospects. Back in the day this form of sales made sales people and many businesses a great deal of money. Unfortunately, these old school sales tactics are not working as well as they did 10 years ago. Why? Well because Nowadays your prospects are much more unlikely to answer the phone and most definitely won't make the time to return a call left on their voice mail by a sales person. Think about it, when was the last time you were prepared to talk to a sales person in the middle of your working day?
Traditional sales strategies are no longer as effective because 90% of buyers are starting their buyers journey online. This is where social selling comes in! Rather than spending hours on the phone making cold calls to cold leads you can find your potential buyers online, via your social media accounts. This means no cold calls and dealing only with buyers who are ready to buy! Social selling provides what we call inbound leads, and can even create a buyer's community for your business. Social selling now outperforms all other sales processes. Social selling in layman's terms is using social media to develop and nurture social relationships that have the potential to turn into leads then ultimately sales. When it comes to social selling you need to find contacts that actually want to engage with you.
How Do You Implement Social Selling Into Your Business?
How do we use social selling to generate more leads? After all that's what social selling is all about. Previously (and by previously I mean pre internet) we had 10% of the info we needed to make a decision on a sale before we approached a sales person, but today because of all of the information that is readily available on the internet we usually have up to 90% of the information we need available online. So by the time we have reached the buyers stage we have almost made our minds up via online research about what we are going to purchase and who we are going to make our purchases from. This is why social selling needs to be implemented into your business, you need to use your businesses social media accounts to influence potential buyers whilst they are still in the research stages.
But how do you influence buyer's decisions? And how do we use social media to influence a buyer's decision?
When a buyer begins their research into a product or service they are thinking of investing in, you will find that during the research process their preferences will begin to change. The more they research the more their preferences change until they eventually get what they want!
So how do you make sure that your business is present at the beginning of as many of your potential buyers online buying journey as possible? And how do you get people to change their minds and make your business a preference over that of your competitors?
On average consumers will look at, at least 10 sources of information before making a decision to buy, these sources are usually blog sites or review sites. So the first thing you should do in order to be successful at social selling is get your business reviewed on as many of the big industry review sites as you can. Look at the review sites that are the most popular within your industry and encourage your customers to write reviews for you on them. You could maybe even offer an incentive by rewarding those that leave you an online review such as 10% off their next order. Review sites usually rank pretty high in the search engines, so getting a review on a well-known industry review site will play a big part in helping you to be found in Google searches.
Once you start to get good reviews on these sites, share them across your social media channels to publicise how happy your customers have been with your products and services. The second thing you should do if you haven't done so already is set up a blog for your business. Once you have created your company blog ensure it is updated on a regular basis with posts that your target market will find useful. If you are wondering how you will keep a steady flow of content on the go check out the following articles.
What To Blog About: 11 Blog Post Ideas For Small Businesses - http://blog.jdrgroup.co.uk/digital-prosperity-blog/bid/372880/What-To-Blog-About-11-Blog-Post-Ideas-For-Small-Businesses
8 Blog Post Tips To Instantly Help You Write The Perfect Post - http://blog.jdrgroup.co.uk/digital-prosperity-blog/eight-blog-post-tips-to-instantly-help-you-write-the-perfect-post
10 Content Creation Ideas To Keep Your Readers Hooked - http://blog.jdrgroup.co.uk/digital-prosperity-blog/10-content-creation-ideas-to-keep-your-readers-hooked
Setting up a blog will not only provide a useful source of information for your target market but it will also help to improve your rankings on Google, as Google love to see great relevant content.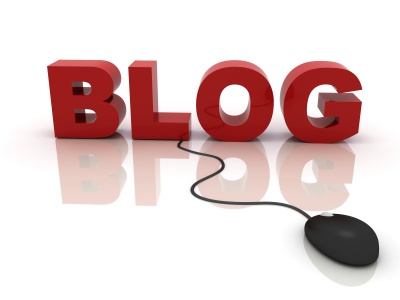 Use Your Social Media Accounts To Influence Potential Buyers
By the time a consumer contacts you they are 50% into the buying cycle, so they have done their research and narrowed down their choices, they are armed with the information they need in order to feel comfortable making a purchase. You can use social media to help you to influence your potential buyer's preferences to ensure that purchase is made from you! In order to do this, you must have a presence where your potential customers are. If you don't have a presence, then you will be bypassed and social selling opportunities for your business will be missed.
Who Are Your Target Market?
Have a really good think about who your target market is and what their preferences are. Which social media channels are you likely to find them on? Once you have established this ensure you have an impressive presence on each of those social media channels, post regular content about your products/services and other useful industry information. Post content that is easily shareable so your potential customers can share your posts on their social media accounts, which will Increase your chances of finding even more potential customers.
Link back to your blog and showcase any good reviews you have received. Be sure to always include eye catching images that will attract your buyer's attention and make your business memorable. People love a freebie so create a free give away such as a free eBook or report that your potential customers will find useful. By producing a free give away that contains useful information about the product or service your customer is thinking of purchasing you will position yourself as an expert. This will help you to build trust, encourage interaction and make your business memorable to the potential customer when they come to the buying stage.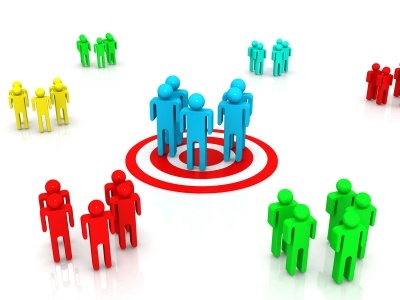 Interact With Your Target Market
Another thing you must do in order to be successful at social selling is respond to all questions, comments and interactions you receive on your social media accounts and blogs. This will not only build trust and show that you are trust worthy business, but it will also display your industry expertise and great customer service. If someone interacts with any of your social media posts or blog posts etc. it means that they are showing an interest in your business, do not waste this opportunity grab it with both hands by responding.
Let me give you an example, you run a shop selling homeware products and you add a post on Facebook with a picture of a new product you have in stock. You notice that a few people have liked the picture of the product. What should you do? Well if you want to incorporate social selling you should NOT do what most business owner would do which is…………Nothing other than feel pleased they have had a few likes. You should do the following. Thank them for the likes by writing a comment such as the below.
HUGE thanks for the likes guys I am so pleased you all like our new product. Just to let you know it's available to buy online here www.homewareproducts.co.uk and we are offering all of our Facebook followers a 5% discount on all orders made between now and 1pm on Wednesday use the code FACEBOOKFANS21 .
This is social selling you are not wasting time on cold leads, or hassling people with no interest in your product. You are using your social media accounts to target those who have become warm leads and are actually interested in what you have to offer.
Attract Googles Attention
Following all of the above tips will not only give you a better chance of being chosen by your potential buyers but it will also ensure that your business catches the attention of Google for your key words and phrases. Making it more likely for your business to show on page 1 of Googles search engine, giving you a far greater chance of being found by your target audience.
My Final Piece Of Advice
My final piece of advice is to take a look at your social media accounts and pretend to be a potential customer, look at your social media pages through their eyes. If you were a potential buyer landing on your social media accounts what would you think? Will they look at the content you have shared and perceive you as an expert and somebody who is offering a trust worthy product or service. Or would they land on your page see nothing of interest and move on? If you were them would you choose you to purchase from? If the answer is no, start to make improvements so that you can begin a social selling campaign. If the answer is yes! Then what are you waiting for start building a social selling campaign.