Which Social Media Platform Should I Use To Promote A New Product Launch?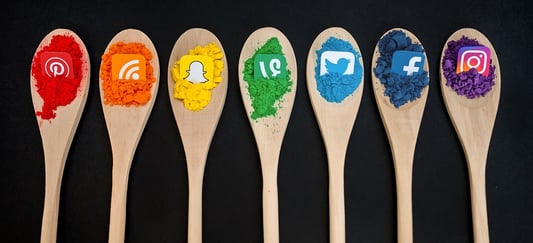 The social media revolution has changed the way product marketing works worldwide. Today your company no longer needs to pay exorbitant rates to have adverts featured in print or on television. Now your company is able to act as the media producer itself, and connect directly with your demographic. While the costs for promotion have fallen dramatically, the way you implement a product launch on social media will mean the difference between a hot reception, and falling flat.
The clear social media platform choices for launching a product online are Twitter and Facebook. Other sites like Instagram and YouTube, and apps like Snapchat can also add a lot to your campaign. But making a product launch successful means a lot more than sending out a few tweets and creating some posts on Facebook. Successful marketing is all about generating interest, and today that has never been easier. When you design a launch, think about how you are going to get a consumer's attention, and maintain their focus until it comes time to debut your company's new product.
Build Up Interest Across The Social Media Sphere
Launching a product starts with creating interest. There are many ways to do this but some of the more successful methods start in the real world, not online. Finding a way to integrate your product into a competition will build up its appeal, and the fact that it can't be purchased yet will do wonders to create allure.
If people can't buy a new product, they want it even more. You can also use a variation of this technique online, but you may have to use a giveaway for existing products to prime the interest of the online public. Social media is all about creating content that people want to share, so start with interest in your new product launch as a goal.
Know Where People Look
The social media channels you choose will depend on how you want to approach your product launch. Twitter makes a great platform for creating a buzz for your new product, as long as you already have followers to connect with. Facebook allows you to give people a lot more information about what you are up to, and can be a really handy way to build up suspense around your next big release. Facebook content is also far more long-lived than Twitter, so you can start generating interest weeks or even months in advance, answering questions and gauging feedback.
Your company should be using tracking software to know how your customers connect with your company online, so you can deploy your time and money effectively. Platforms like Facebook video or YouTube are great for presenting media that will get people watching, and many users are far more interested in videos than a few pics and some text. Launching a new product doesn't require a reinvention of your online marketing programme, rather it builds on what already works.
Influencers Can Make A Big Splash
One way to get attention for your new product is to enlist the help of influencers. It is estimated that less than 10% of social media users drive around 80% of content distribution, and these social media moguls can be a big help to you. In addition to having hordes of followers at their disposal, influencers will have a good idea of what kind of content will get your company results. There is nothing wrong with drawing on people who have built up reputations for knowing what the social media sphere loves, and you might as well take advantage of their expertise.
Know The Networks
Depending on the size of your business and the capital you have invested in your new product, getting a digital agency like JDR involved in your launch could be a real advantage. If you don't have a division of your company that specialises in creating marketing content for social media, your company could be missing out on a lot of cheap publicity. Digital marketing isn't as expensive as many people think, but knowing where to deploy your marketing budget is important if your company is going to see results. Our marketing team will know how to get your new product noticed, and have turnkey solutions in place to track what delivers the best ROI.