What Is TikTok And How Can You Use It To Grow Your Business?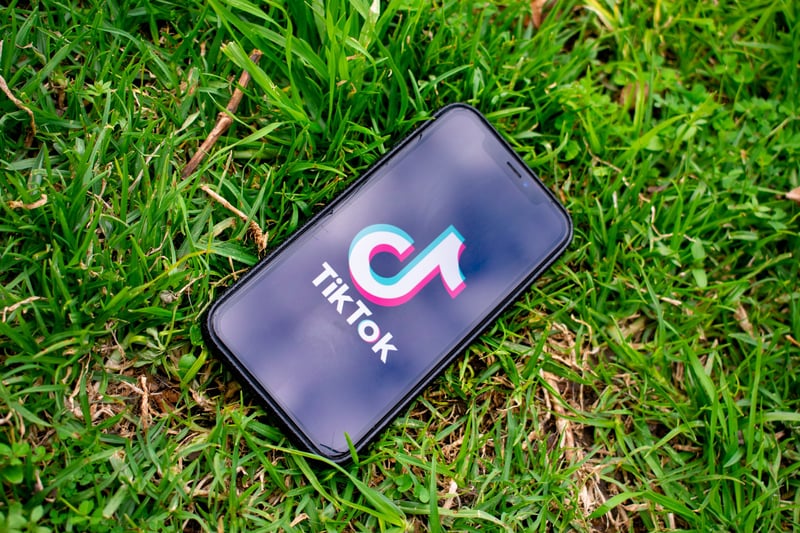 TikTok is the latest social media trend, with over 500 million downloads on Google Play and the App Store, and over 1.5 billion active users each month. Although the platform has had a bad rap in recent months and is – currently at least – primarily a private user network, as a business owner you may be considering how useful it is as a sales and lead generation tool. In many ways, TikTok is in the same position as Twitter and YouTube were in 2010/11, with a suite of features that were useful to businesses in principle, but without a large and active community of business users.

How TikTok Works
The TikTok app and website displays videos recorded by its users, lasting fifteen to sixty seconds, which can be edited on the platform and integrate easily with other social networks. Private users aged sixteen to twenty-four account for much of TikTok's subscriber base, so it is not currently the best tool for B2B business growth – although many B2C retailers are already paying a keen interest in the platform. Nonetheless, in June 2020, TikTok introduced TikTok for Business to offer businesses the chance to interact with its community. The precise workings of the website's algorithm are unknown, however video content appears to go viral quicker on TikTok, compared to other social platforms.
Here's how the TikTok app can help you to advertise effectively:

Brand Takeover Ads
Brand takeovers instantly capture the interest of TikTok users, with dynamic or full screen static displays – ensuring that your brand makes a powerful visual impact. GIFs, static images or three to five second videos can be used. These ads can direct people to hashtags and challenges on the platform, or to separate landing pages and other social media accounts, allowing your TikTok video content to be integrated closely with other visual and written marketing materials. Brand Takeover Ads routinely deliver more impressions than the amount guaranteed.

Hashtag Challenges
Like other social networks, TikTok has embraced the concept of the hashtag challenge. Setting up one of these challenges is a great method to increase engagement by enticing your audience to create content on behalf of your brand. Branded hashtag challenges are easy to launch, by purchasing a Discover Page customised banner to promote your challenge. Once a user clicks the banner, he or she will be directed to your corporate video - demonstrating or explaining the challenge. It is not uncommon for successful hashtag challenges to receive millions of video entries from users the world over.

In-Feed Video Adverts
TikTok's For You Page displays in-feed videos while users are browsing, and they can interact with these like they can with organic content. The primary aim of this kind of TikTok ad is to send visitors to an external or internal page. Firms such as Apple and Facebook have used this tactic to draw the attention of TikTok users to their brand message.

TikTok Branded Effects
Branded effects on TikTok share similarities with branded lenses on Snapchat. They enable marketers and brands to produce customised TikTok filters. They are displayed as stickers, augmented reality content and lenses for users to feature in their videos.
Custom Influencer Packages
Custom Influencer adverts show up in sponsored content, produced by TikTok users who are influential in your industry. In 2019, TikTok introduced a Creator Marketplace to help brands select the right creators to use, depending on their strategies and objectives. Collaborating with influencers is an excellent way of producing content that does not appear overly salesy.
What Next?
In contrast to other social networks, TikTok allows brands to engage in a more natural form of self-promotion. While we're not officially advocating the use of TikTok (yet at least), it's worth keeping an eye on the horizon as beneficial new social media technologies arise. Working with a business development partner, like JDR, can help you get the most out of the social media platforms you use, to boost engagement and make more sales. Contact the JDR Group today and let our experts develop a bespoke marketing strategy for your business.


Image source: