6 Steps To Growing Through The Recession - The Digital Prosperity Podcast - Season 5, Episode 9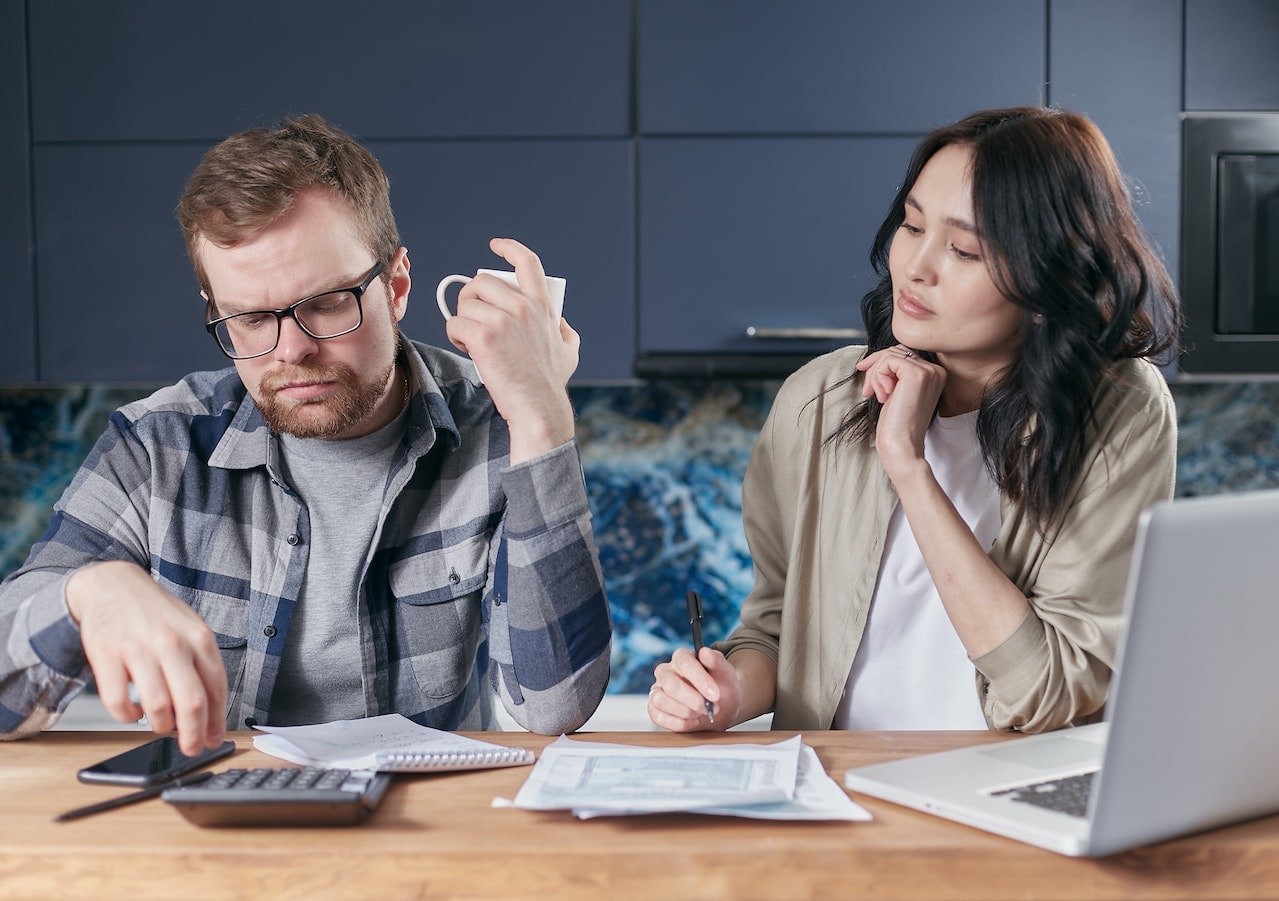 Recession is something that no person or organisation wants to experience again, but with the cost of living crisis, supply chain issues and high inflation, another recession seems inevitable. However, it doesn't mean that businesses should be affected negatively. In fact, at JDR Group, we believe that a recession can still help businesses grow through their digital marketing if managed correctly.
That's why in this episode of the Digital Prosperity Podcast, our directors Will Williamson and David Roberts discussed the six-step system that businesses should adopt to help them grow through the recession.
Step 1: Have A Marketing Strategy In Place
The first step that Will and David discuss is the foundations needed for an effective marketing strategy. This is more than looking at what your competitors are doing, as it also involves thinking about what strategies to consider to attract your customer to your products or services through your website.
With the strategy in place, you can then start to look at what tools and systems you can implement to meet your objectives and get the best results possible across your digital marketing channels.
If you're unsure about how to go about your marketing strategy, we have a free e-book called 'How To Create A Marketing Plan' which includes a strategy checklist you can download.
Step 2: Create Consistent, Interesting Content
Once you have established your strategy, you'll need to start producing consistent, interesting and useful content across your website. As Will mentions in the podcast this can be blog articles, videos, podcasts or any format that you feel will appeal most to your ideal customer. Producing regular content saves the need to pay for advertising as your website is more likely to be found organically through relevant keywords and SEO.
During the podcast, Will and Dave both highlighted just how important it is to produce regular content because it can then be an asset to your business. Not only will that create more visits and leads, but also change the way your business is viewed within your industry as you become a more credible and trusted source for new and existing customers.
Step 3: Drive More Website Traffic
So you've created your strategy and are producing regular content to appeal to your ideal customer. This will increase traffic on your website and the likelihood of enquiries, but there are ways that this can be accelerated, such as:
SEO
Google Ads
Social media promotion
By looking at other methods of showcasing your content across various platforms, your website traffic will vastly increase which brings more visitors. This can be applied across different marketing strategies and managed effectively using a CRM system such as Hubspot that allows you to manage and coordinate the activities within your strategy.
Step 4: Conversion Optimisation
So, your website traffic is growing because of your effective strategy and regular content, which means you now need to convert those visitors into leads.
Conversion optimisation is a tried and tested process that increases the likelihood of website users going deeper into your website to find the solution to their problems. Effective conversion optimisation methods include CTA's (calls to action) on blog posts, lead flows, optimising high-performing blog posts and much more.
Step 5: Follow up On Leads
For the penultimate step of this system, it's time to make sure that you follow up on those leads generated from the website. These leads are gathered on your CRM system, so now you can explore the possibility of automation to nurture these leads and ensure they remain interested.
As Will mentions in the episode, you can help educate them towards making that final decision with case studies, explainer videos and links to further research within your website. Using conversion optimisation is also a great way to further educate them on how your business is specifically different to the competition.
Step 6: Work With Your Existing Customer Base
Marketing doesn't stop when the customer chooses you, so you must continue to communicate regularly with them to ensure they stay with you for the foreseeable future. If you've got hundreds of customers on your system, this can seem daunting at first glance, but this isn't the case.
Having a mailing list is a great way of communicating with your customers. By automatically sending newsletter emails, customers are informed on various aspects of your business including the latest blog posts and updates to products and services.
Communicating with existing customers also encourages repeat purchases and strengthens the relationship between both parties.
If you're a small or medium-sized business looking to improve your digital marketing strategy, get in touch with our team today and click here to listen to the full podcast episode.
Stay tuned for the next episode of the Digital Prosperity Podcast.
Image Source: Pexels