Seven Free Software Tools for Online Marketing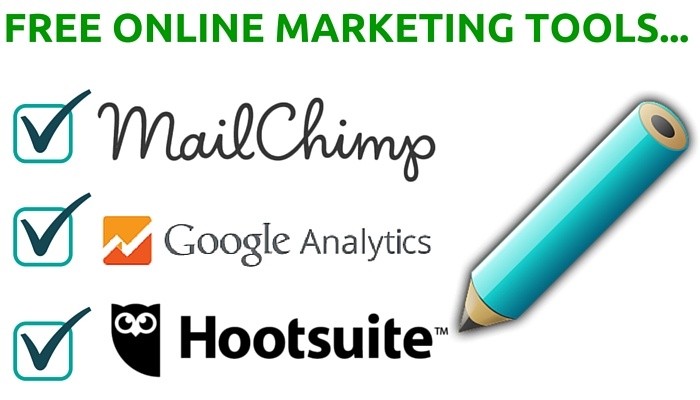 So your business is up and running, you have made the important decisions on what you want to offer the market and who your target demographic is going to be within your chosen segment. You have your systems and procedures set-up, your website has launched, sales are relatively steady, but you are still not getting the results that you had hoped to achieve.
Perhaps it's time to employ some of the powerful marketing tools available on the net today, to help you find the root cause of why you are not getting the returns that you had anticipated. These marketing tools will provide you with the insight that you need to find out exactly how your company, and its offerings, are being found and received on the web, and also how successful your online marketing efforts actually are. Let's have a browse through seven free online tools that will help you to create your marketing success.
1) Google AdWords Keyword Planner
Keyword Planner allows users to test and create keywords centred around an ad campaign, granting the opportunity to create a list of relevant keywords, as well as the ability to test and monitor their success, or lack thereof. This tool further allows users to search for keywords and ad group keywords that are relevant to your website and product categories, and provides you with the tools to measure historical statistics and traffic forecasts. While these stats will give an indication of your keyword's success, future forecasts give you an idea of how they will perform with regards to your bid and budget.
2) Hootsuite
This is a very powerful ally in the domain of social media marketing, in that it allows users to read and post to all social media platforms from a single application, with some great analytics features added for good measure. Hootsuite provides enhanced graphic image reports from a wide range of metrics, and can identify signals indicating a possible purchase, helping to close a sale. Hootsuite excels in the area of social media engagement, amalgamating all information into one platform, with a searchable support section.
3) TweetDeck
Twitter's TweetDeck is a flexible platform that includes an intuitive scheduling feature and an impressive analytics package. Twitter has designed its dashboard to present Twitter metrics in a unique and organised way, across various platforms including PC, Mac, Android and iOS. It allows you to create custom feeds for specific users while monitoring trends, messages and inboxes, all from one dashboard. . You can also mark tweets as read and set up different management options for your team members.
4) Google Analytics
Google Analytics (GA) allows users to find out how people found your site and how long they spend browsing through each page, and how to enhance the user experience based on this information. GA will assist with the fine tuning of your website, improving current campaigns and helping to increase conversions. Packed with notification, tracking, integration and reporting tools, GA will be a valued asset in the evaluation and future implementation of your marketing campaigns.
5) MailChimp
Together, with its unique 'forever free plan' which allows users up to 12,000 emails to as many as 2,000 customers per month, MailChimp boasts business-enhancing analytical features and strong email design tools. Packed full of easy to use tutorials helping you to learn the system faster, MailChimp is a useful source of marketing information. MailChimp's interactive graphs make reporting simple and easy to understand and allow for comparison. Features enable you to monitor social media shares while on the move via its mobile app for iPhone and Android, while its integration with Google Analytics provides greater insight to your existing campaigns.
6) Google Webmaster
Google Webmaster informs webmasters how Google is interacting with their website, providing detailed information regarding broken links and popular keywords, as well as how often Google is stopping by. The diagnostics tool allows you to determine web crawl issues across both desktop and mobile platforms, and provides you with information about how your site is being found, its linking structure, top word and phrase search queries, and subscriber stats.
7) LeadIn
Included as part of the Hubspot suite, LeadIn is part of an accelerator program for start-ups in their early phase, with tools to create custom reports that assist you to learn about your customers. Notifications allow a quick overview of your leads' actions, delivered straight to your inbox. LeadIn lets you create tags making it easier to organise different segments, and provides a clean and intuitive way to view returning customer traffic. You can find out more about Hubspot's other features in our introductory blog post here.
Every business should have at least one of the above-mentioned online marketing tools to assist them in better understanding what their marketing efforts are producing, and if they are succeeding in this endeavour. As official Hubspot partners, LeadIn comes with an especially warm recommendation. Gaining greater insight into your target market helps you implement better marketing and business practices to boost your company's future growth and long-term success.